Russian Fighter Jets Practice Enemy Intercept Over Disputed Pacific Island
Russia has sent military jets for a combat drill on a Pacific island near Japan that both countries have quarreled over for decades.
The Russian military carried out an air force exercise above its Khabarovsk region this week, testing the combat readiness of troops stationed in the far eastern territory that borders China but also stretches along the beaches of the Sea of Okhotsk and Sea of Japan. As part of the drill, Moscow sent two Su-35s multirole fighter jets over an island contested with Japan ever since the Second World War, Russia's Ministry of Defense said in a statement.
The jets practiced intercepting enemy aircraft and redeploying for the first time from the mainland to the disputed "Iturup" island. The ministry released footage of the drill on Tuesday, hailing it a success.
Related: Vladimir Putin opens up about Japan and his own first love
Japan's Foreign Ministry has already complained about the incident, according to Russian state media, viewing it as another example of the Kremlin's muscle-flexing.
The four islands south of Russia's Sakhalin and north of Japan's Hokkaido are under Moscow's de facto control and have been ever since Soviet forces seized them in the closing months of WW2. The South Kuril islands, as Russia refers to them, gradually became a sticking point for diplomacy between Tokyo and Moscow. tHE two countries have still not signed a peace accord to officially end the war.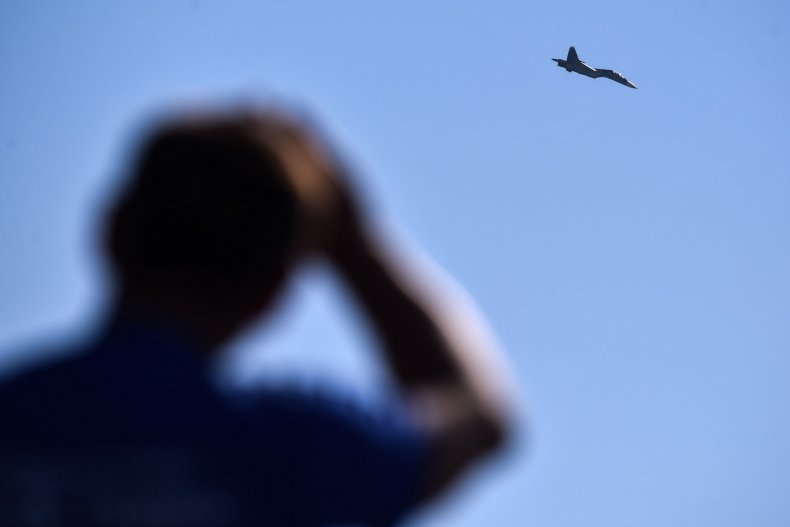 On the orders of Soviet autocrat Joseph Stalin the indigenous inhabitants of the islands, which Japan refers to as the Northern Territories, were deported following Japan's defeat in the war.
Although Russian President Vladimir Putin and Japanese Prime Minister Shinzo Abe are in frequent discussions about the resolution of the issue, Moscow has rotated increasingly more formidable military kit through the islands, casting doubt over the possibility of compromise.
The Kremlin has already approved the militarization of an airfield on the islands, deployed anti-ship missiles nearby and one senator has announced that the military is planning a naval base on the disputed chain.