Russian Firm Used Mueller Evidence as Part of 'Disinformation Campaign' Against Russia Investigation, Special Counsel Says
Special Counsel Robert Mueller's team has accused Concord Management and Consulting LLC, a Russian company entwined in the ongoing investigation into Russia's interference in the 2016 presidential election, of using discovery to fuel a disinformation campaign with the aim of discrediting the Russia probe.
In an 18-page memorandum filed on Wednesday, the government noted that discovery materials had been "altered and disseminated as part of a disinformation campaign" whose aim was to discredit the special counsel's investigation.
The company has been arguing in court that it should be granted access to information about how the special counsel's team obtained confidential information about Concord. Notably, the company's lawyer argued that it was unlikely that the manner in which Mueller "collected a nude selfie" could jeopardize U.S. national security.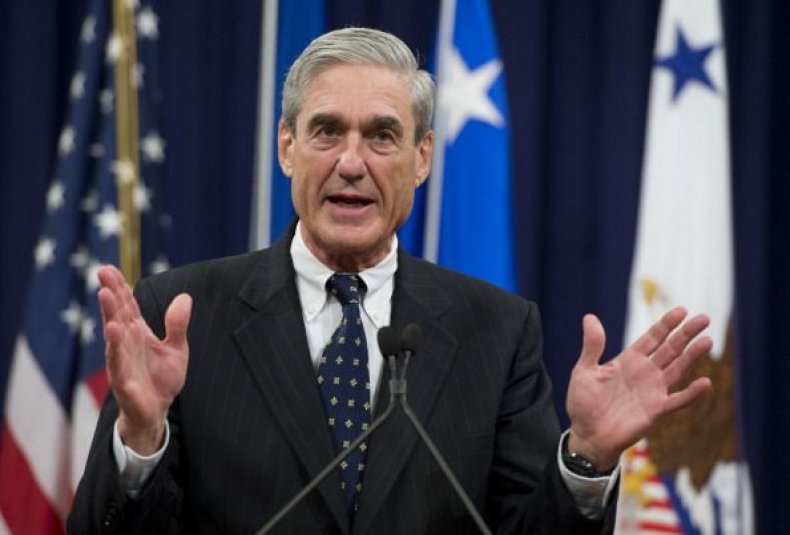 Wednesday's filing argued that handing sensitive information over to the Concord's defense team would be a mistake because the information would likely be misused. Mueller's team also argued that the information would fall into the hands of Yevgeniy Prigozhin, an ally of Russian President Vladimir Putin who has been nicknamed "Putin's chef" because his catering company Concord Catering provides meals for the Kremlin.
"The defendant's present motion seeks leave to send that sensitive discovery to the Russian Federation, where it would be possessed by at least one indicted co-conspirator, Yevgeniy Prigozhin, who has not appeared before the Court, as well as other unnamed individuals who are outside the jurisdiction of this Court," the memorandum reads. "For the reasons set forth below, and based on the information set forth in the government's ex parte submission, Concord's request to send the sensitive discovery to the Russian Federation unreasonably risks the national security interests of the United States."
Prigozhin, the owner of Concord Management, also ran the Internet Research Agency, the infamous St Petersburg troll farm that was indicted for spreading fake news and social discord in the U.S. during the 2016 election. Prigozhin has also been linked to a group of Russian mercenaries fighting in Syria. He was indicted by the Special Counsel's office in February 2018 for election interference.
Mueller's Wednesday filing noted that employees of Concord were welcome to review sensitive discovery materials in the office of the law firm Reed Smith.
"Indeed, the government does not oppose such a review even by indicted officers and employees of Concord, as their appearance in the United States would allow them to stand trial," the court documents read.