Russian Forces Prepare for Terror Attack Drill on the Kremlin and Red Square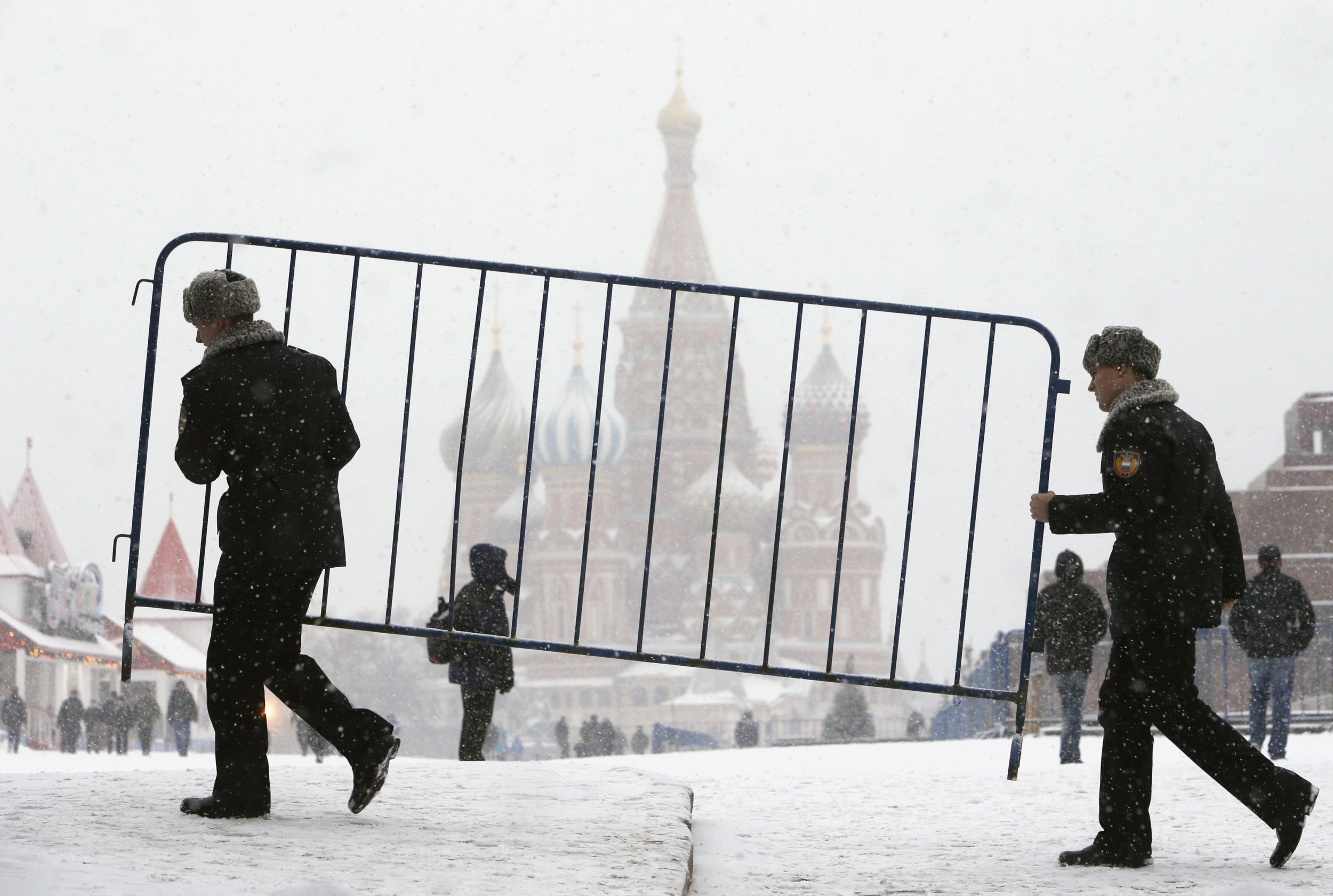 Russia's security services tasked with protecting the president and other state officials are going to practice their response to a simulated "terrorist threat" against the Kremlin.
The Federal Protection Service (FSO) published a notice that it will carry out "special tactical training" in and around the Moscow Kremlin building this week, interrupting traffic and cordoning off one of the most visited areas in Russia.
The drill will effectively shut down pedestrians' access to the Red Square, as well as the nearby Moscow river embankment and the Alexander Garden on Thursday evening, state news agency Itar-Tass reported. Car traffic near the Kremlin in the morning will also be restricted.
The statement from the FSO did not unveil details about the scenario of the exercise nor how many law enforcement officials would be involved in it, but said the drill is a regularly scheduled, preventative measure
Russia recently became the world's top exporter of foreign fighters to the ranks of militant group Islamic State (ISIS) and has argued that its wide bombing campaign in Syria is a matter of national security. Russia's security services have carried out a series of counterterrorism drills in recent years and last month held the first such training event in a monastery, in Bryansk, west of Moscow.
The U.S. held a "full-scale" terror attack response simulation in Washington D.C. earlier in the year, spanning six sites in D.C., Northern Virginia and Maryland and drafting around 700 police, fire, and emergency medical service personnel and volunteer actors.
Read More: How Washington D.C. is preparing for the next terrorist attack
Local authorities told Newsweek at the time that the drill was a simulation of an attack similar to the tragic events that befell Paris in November 2015, when a cell of radicalized militants coordinated a series of shootings and explosions in the city in one night.
The attacks killed 130 people, injured many others and ushered in a state of emergency in the City of Lights which came to an end on November 1, after two years.