Russian Forces Launch Nuclear-Capable ICBM Designed to Beat Anti-Missile Defenses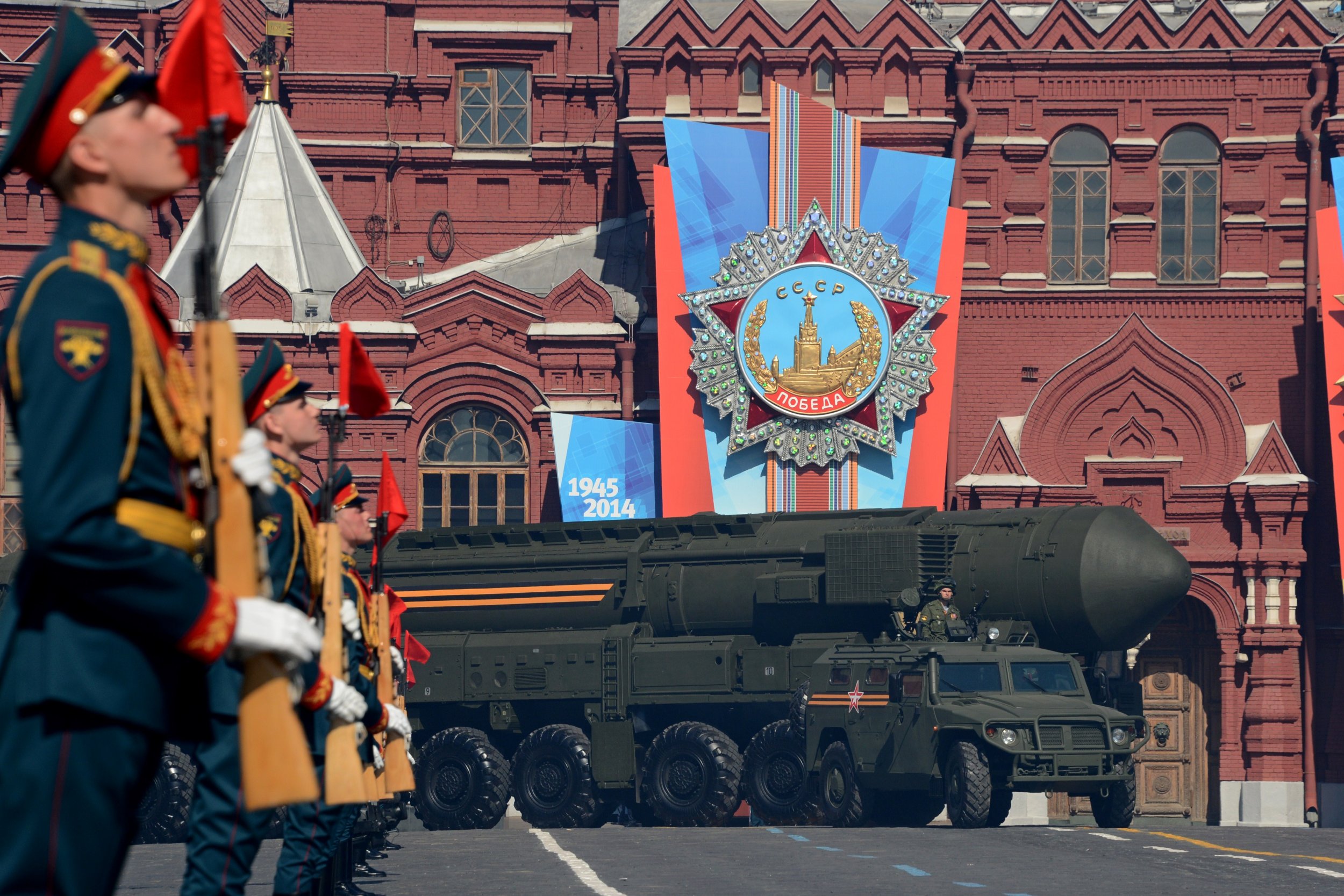 Russia's strategic missile troops have test launched an intercontinental ballistic missile designed to thwart defense shields like that in Europe, as Moscow continues drills to decide on the future of its post-Soviet military capabilities.
The Topol missile is Russia's first ICBM developed after the end of the Cold War, and the military fired a test launch on Tuesday, from western Russia. Moscow has developed a handful of missiles of various designs to revamp its arsenal in the post-Soviet era. In October Moscow announced that its newest ICBM, the Sarmat 2, would be tested before the end of the year, though Moscow has only tested the likes of the Topol so far.
The Topol missile launch was designed to test features aimed at evading detection and penetrating missile defenses. The Russian Ministry of Defense announced earlier this week that it had run the new test from the Kapustin Yar range, near the Kazakh border. The testing at the range was partly geared towards penetrating defenses, such as those the U.S. has pledged to provide for its European allies.
Read more: Now Russia is accusing the U.S. of meddling in the upcoming election
"During the tests, specialists obtained experimental data that will be used in the interests of developing effective means of overcoming anti-ballistic missile defence and equipping the perspective grouping of Russian ballistic missiles with them," the statement published by state news agency Itar-Tass read.
The statement did not reveal where the target of the missile was supposed to be.
While Russian forces appear to have closed ranks in recent months near the country's border with North Korea after Pyongyang carried out a series of missile tests this year, the Topol tests have been triggered by the situation on Russia's western flank. Moscow has repeatedly threatened some tangible response to the U.S. missile shield hosted in Poland and Romania.
Russian President Vladimir Putin has promised that whatever the Kremlin's response is, it will be "rougher, cheaper… but it will be ultimately effective."
NATO allies Romania and Poland have volunteered to take on elements of the U.S.-provided missile shield, though officials in Russia have portrayed this as a sign of the alliance's desire to expand into the Kremlin's former sphere of influence. In 2015, the deputy head of Russia's National Security Council issued a threat to the two countries, urging them to proceed with hosting the shield if they enjoyed being "targets" to Russia's own missiles.
"Whether they understand this position, [or] find it acceptable, whether it is the basis of their commitment in the alliance, I cannot comment," the deputy chairman Yevgeny Lukyanov said.
In an interview with U.S. director Oliver Stone, broadcast earlier this year, Putin chastized countries that endorse the missile shield, calling them "vassals" of the U.S.