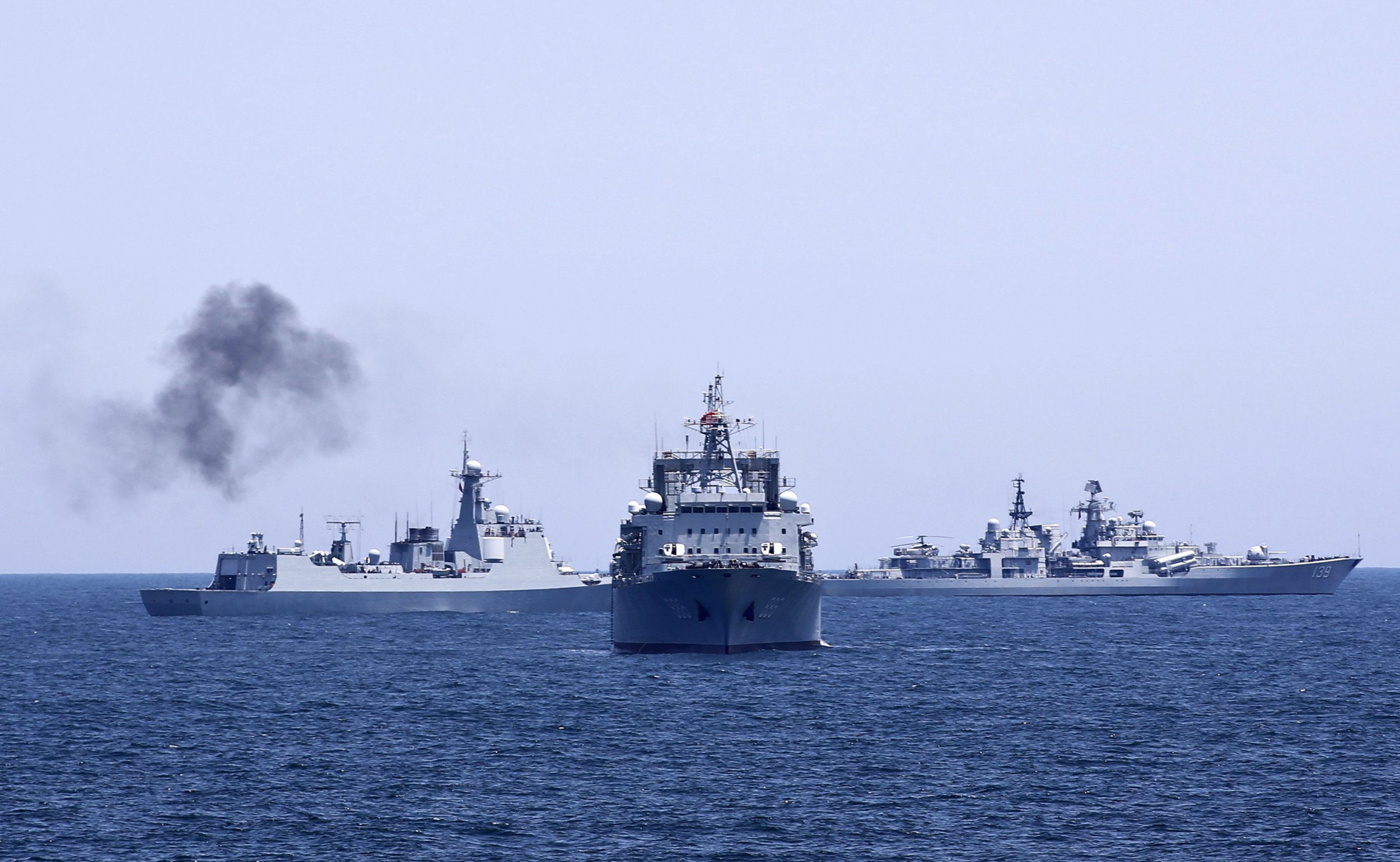 Russia's naval aviation in the Pacific Ocean has been practicing how to bomb enemy submarines, as well as traversing the region in darkness and without ground assistance.
Crews flying Ilyushin Il-39 and Il-38N maritime military jets took on a sea-level target, posing as an enemy submarine, Pacific Fleet spokesman Captain Nikolay Voskresenskiy told state news agency Itar-Tass on Wednesday.
For over five hours on end, jets scoured waters in search of the enemy vessel, at times flying without terrestrial radio technical means of air navigation. Once located, the submarine came under fire from air-dropped bombs and torpedoes.
The jets flew from their airfield in Nikolayevka in Primorye region—Russia's only territory bordering North Korea.
In recent weeks Russia has called naval, ground and air troops to a handful of small-scale but visible drills in the east, around the country's Pacific coastline. Earlier this month, two Russian destroyers set off on a tour of the Pacific region with the specific intent of showcasing the country's naval ensign through some of Asia's most often-crossed waters over the next four months.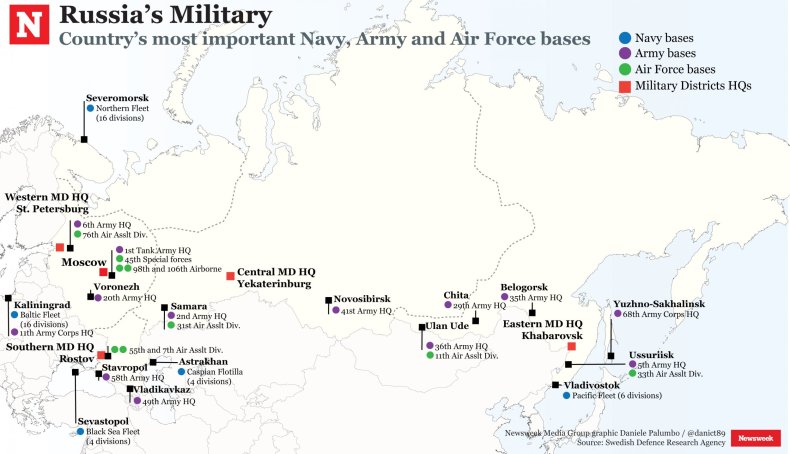 The destroyers' most recent approach with a regional navy was on Tuesday, when they docked in Brunei for a joint exercise with the nation's troops.
Russia's air force and paratroopers also held separate drills last month in the country's far east, specifically in Primorye. Reinforcing Russia's western flank has been a priority for Moscow since annexing Crimea in 2014 and damaging its relations with many of its western neighbors. The Kremlin is also vehemently opposed to U.S. militarization in the region as a response to North Korea's development of nuclear weapons.
In another significant military event last month, the Russian navy joined forces with one of North Korea's only two other neighbors—China. Both countries see eye to eye on a handful of regional security issues, including their belief diplomacy, rather than force, should be deployed to compel Pyongyang to scale back its nuclear program. Moscow and Beijing pooled at least 13 vessels in the joint drill off the coast of Vladivostok, a year after staging a similar event in the South China Sea. The drill itself was planned before the uptick in tensions with North Korea over its missile tests through the spring and summer.
In his current third term in power, Russian President Vladimir Putin has made no secret of the fact that Moscow wants to generally increase its footprint in the Asia-Pacific region in a variety of arenas, including trade and security.