Russian Forces Raid Homes of Muslim Community in Crimea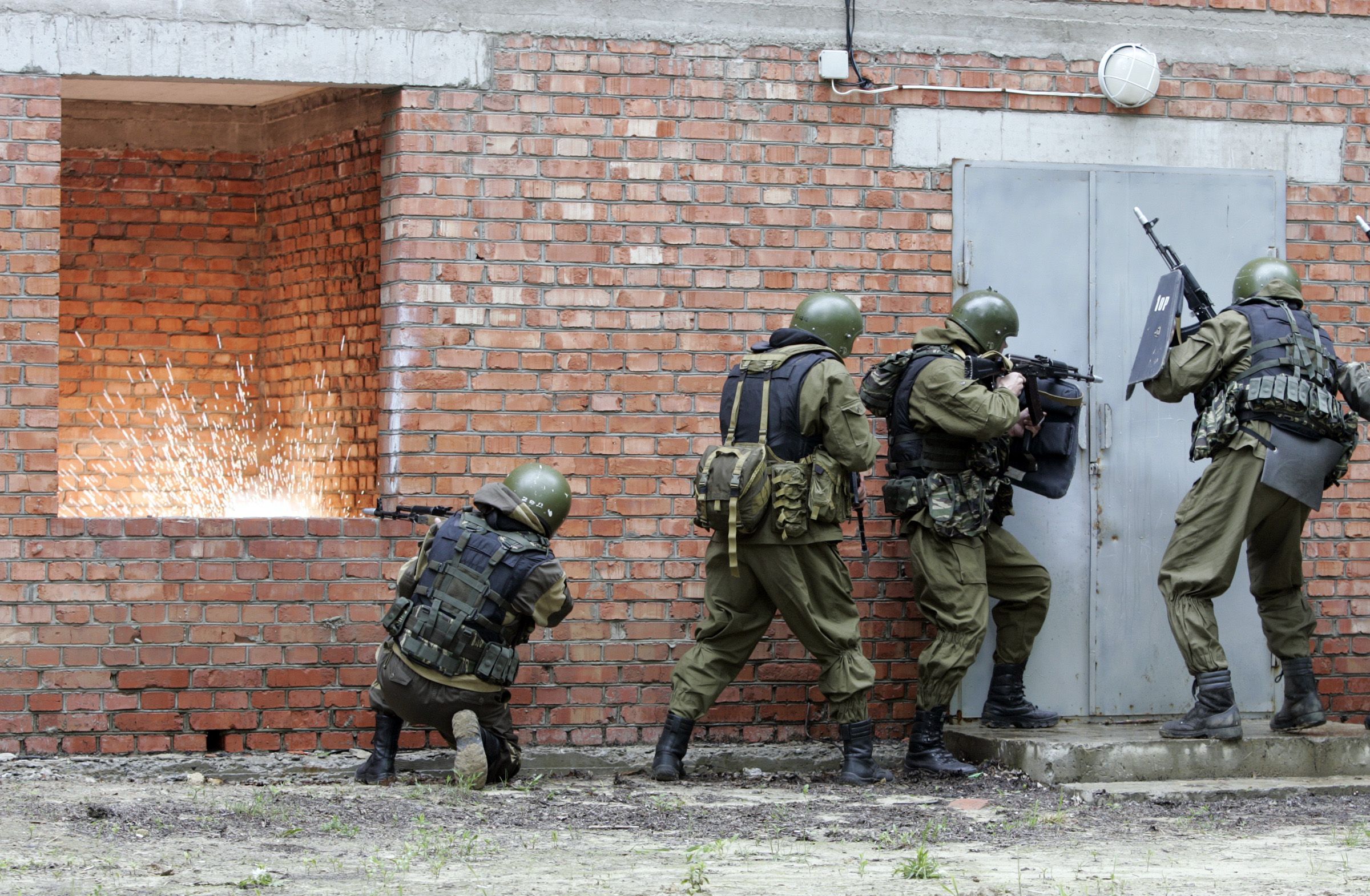 Russian authorities raided a series of households in Crimea's Muslim Tatar community in what locals are fearing is the beginning of a crackdown against them.
Crimean Tatars have been among the most vocal critics of the Russian annexation of Crimea and have faced closures of their media outlets and their traditional, local assembly known as the Majlis. Russian authorities have also previously raided Tatar homes, searching for evidence of Islamist extremism.
According to locals in the Strohonivka suburb of Simferopol, Crimea's largest city, heavily armed Russian security agents arrived in the area early in the morning and started searching Tatar houses.
Tatars posted video clips on social media of the forces moving through Strohonivka and of a nearby raid at Kamenka.
At least three different men were reported to have been taken into custody according to their neighbors, though more houses were searched. One local posted videos on Facebook of the masked operatives moving from house to house in Kamenka and showing one door had been broken down with force.
Rustem Ismayilov, Emil Djemadenov and Aider Saledinov were all reportedly detained, as Ismaylov's wife described the arrest in a Facebook video post.
"Today at six in the morning people in masks with guns came broke into the room where we and the children sleep, but it was in a matter of seconds so we could not even get dressed," she said. "They hit him and put him in handcuffs. They did not even say anything. Who they were, they didn't show us documents."
Tatar lawyer Emil Kubertinov, posted a video on YouTube during the raid of another house, belonging to his client Teymur Abdullayev, saying he had been denied access to Abdullayev.
He then posted another clip, explaining that although the raids were officially targeted at those suspected of belonging to an Islamist organization, they were really "another attempt to frighten the Crimean Tatar."
He claimed nothing but Islamic literature had been found in the house and that he intended to take the matter to court.
One of the raid squads left town with locals marching behind them chanting "Disgrace."
Russia's Federal Security Service or Interior Ministry were not immediately available to confirm the arrests or comment on the charges against the suspects.