Russian Forces Start Air Bombing Drill Near North Korea Border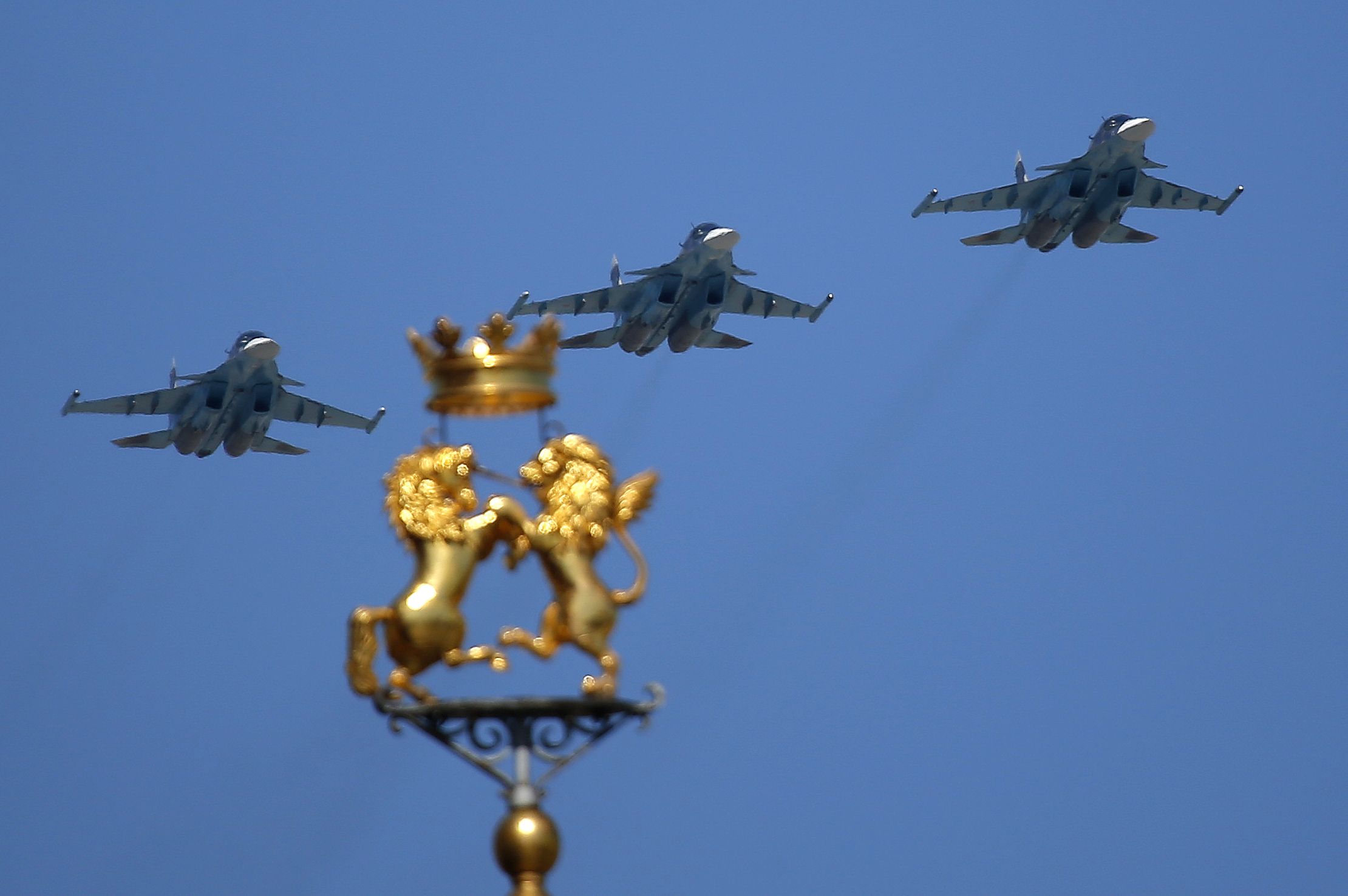 Russia's armed forces in the country's far east have kicked off a large air drill near borders with China and North Korea that will culminate with a practice air bombing, state news agency Itar-Tass said Tuesday.
The drill will draft the aviation of Khabarovsk region which spans a considerable stretch of Russia's Pacific coastline and Primorie region, which has Russia's short land border with North Korea, according to a military statement made to Itar-Tass. The statement did not specify what number of units would participate but confirmed that Su-35 and Su-30 fighter jets, as well as Su-24M2 and Su-25 bomber jets would be involved.
"During the practical stage of the drill, Su-35 and Su-30 pilots will serve as cover for Su-24M2 during overflight in a bomb deployment region," the statement read. "Besides this, aviators from Su-35 and Su-30SM from Khabarovsk region will practice elements of aerial combat at various heights, carry out search and escort and interception of jets of a hypothetical enemy whose role will be played by jets from Primorye."
The drill will conclude with Su-35 fighters and Su-25 jets assisting the Russian eastern military districts' new Su-34 jets in bombing ground targets on practice ranges situated both in Primorye and Khabarovsk.
Russia has previously denied that it has deployed more troops in Primorye in response to the simmering crisis across the border, where North Korea has repeatedly angered Washington with threatening rhetoric against nearby U.S. allies, missile and nuclear tests.
Russia, like China, formally opposes North Korea's nuclear ambitions. However both Moscow and Beijing have blamed U.S. military backing of South Korea and Japan for Pyongyang scaling up its nuclear weapons program.
Earlier this month Russian President Vladimir Putin hinted that his country was coming to accept North Korea's nuclear capabilities as a certainty rather than a possibility, telling the U.S. that irrespective of sanctions, North Koreans would "eat grass" if it meant acquiring nuclear arms.
In the latest show of solidarity for South Korea, U.S. warplanes arrived in the country over the weekend, as North Korea's top diplomat told the U.N. Pyongyang had the right to shoot U.S. jets down.
Russia and China completed their joint naval drill in the Pacific earlier this week, though the drill itself was planned before the Korean peninsula crisis erupted this summer.