Russian Foreign Minister Publishes New York-Inspired Beat Poetry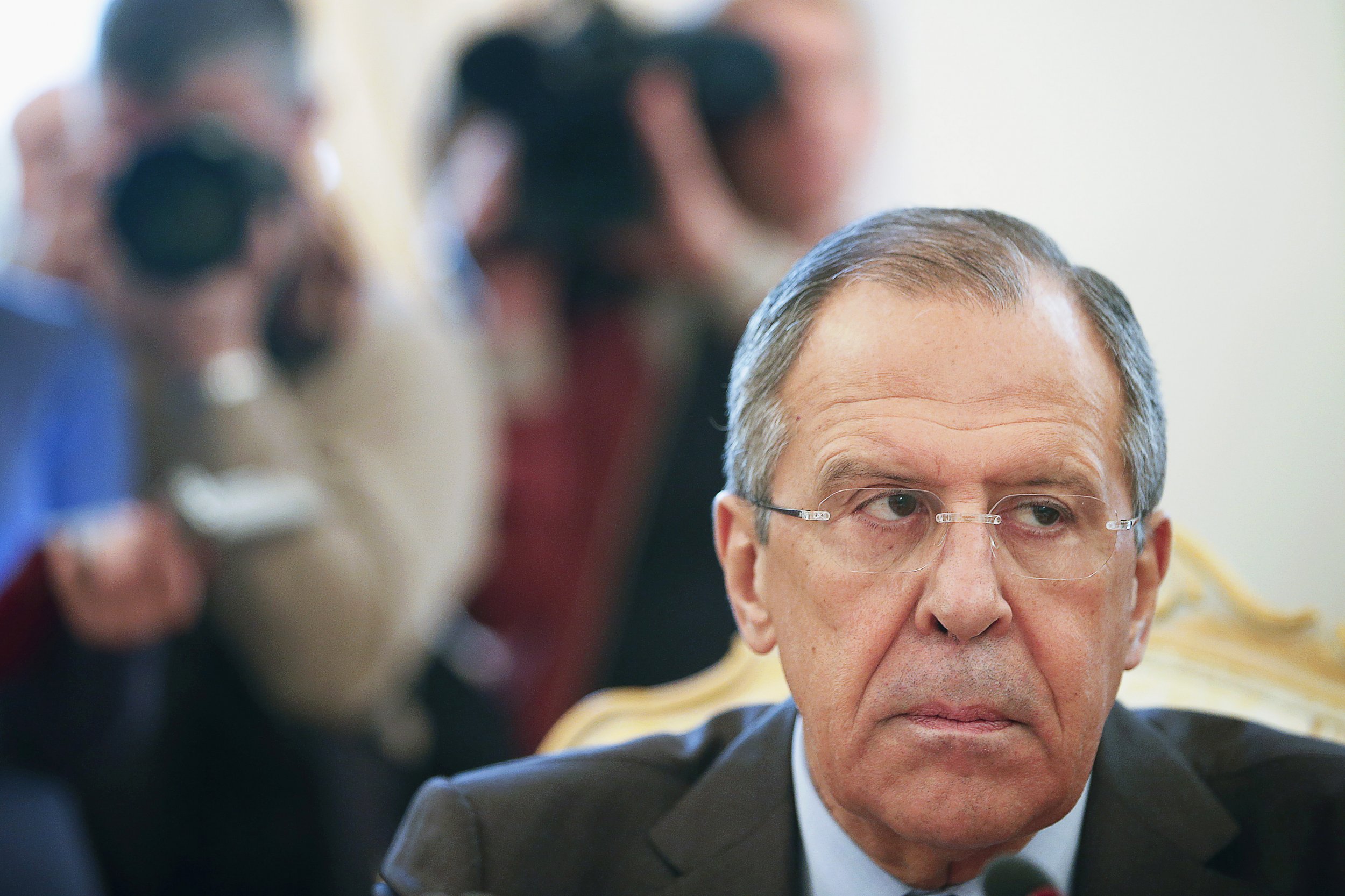 It takes a thick skinned man to serve as Vladimir Putin's ambassador to the world for a term, let alone for almost two decades, but it seems Moscow's most senior foreign official, hailed as "the formidable face" of Putin's foreign policy has a softer side.
Russian foreign minister Sergei Lavrov, who has headed the ministry since 2004 after spending the decade prior as Russia's ambassador in the UN, has published a series of beat poems in today's issue of the Russian arts magazine Russkiy Pioner (Russian Pioneer).
The Moscow-based monthly magazine, which collects submissions from aspiring Russian writers of both poetry and prose based on a set theme has printed three of Lavrov's poems in its February edition, under the theme "foreign lands", each set in a "loud, metropolitan, arrogant city".
Lavrov's first poem, written in 1989 as his term as Russia's ambassador the UN's New York headquarters had come to an end, is entitled One for the Road and it draws inspiration from a Manhattan horse carriage ride bordering on profundity with such illuminating turns of phrase such as the line: "How the hooves pound at the bay, and shake off the dusty inscriptions, old debts were duly paid, but at the expense of brand new bills."
At the end of the poetic tour de force Lavrov's narrator emerges from the carriage and remarks: "Ever-heavy I step into the clay, with a single step I cross the bay, I must not strain the umbilical cord, that stretches far across the land."
His sequel to One for the Road, creatively titled One for the Road - 2 was written nearly 10 years later in 1996 and largely consists of the line "as it was yesterday", repeated no less than 16 times, on every other line.
"As it was yesterday there is no house nor home for the soul, as it was yesterday - both first love and betrayal, as it was yesterday we didn't put the guitar away until the morning," goes one Kerouac-esque verse.
The poem also contains other cryptic gems such as "this hunger is no babe of mine, this drunk satiety in my throat, the road ahead - only the start of the road back".
In Lavrov's third poem, written in 1995, he narrates the voyage of "the two waves of immigrants in the last century", where he laments on how the word immigrant "is not Russian but it has become such" and prophecies of a tragic outcome for the "third wave of immigrants" who will have to "guess where the bridge for their return lies".
While he is perhaps better known for being Russia's negotiator during the wars in Chechnya, Syria, Afghanistan and most recently Ukraine abroad, Lavrov has received high praise for his poetic works in his homeland as he was tasked with writing the official anthem for Moscow's state university of International Relations.
Lavrov is not the only poet in Russia's cabinet of ministers as his colleague, economics minister Alexey Ulyokaev has regularly published his verses in Russian journal Zname since 2011, most recently submitting a poem last month.
According to Russian politics and entertainment journalSnob, Ulyokaev has published three books of his poetic works to date.
While the Russian president has never publicly followed the example of his ministers and ventured into the world of poetry, in 2009 Putin, gave a glimpse of his artistic side by submitting artwork inspired by Ukrainian folklore for auction.