Russian Foreign Ministry Applauds Trump Tweet Blaming U.S. 'Stupidity' Ahead of Putin Summit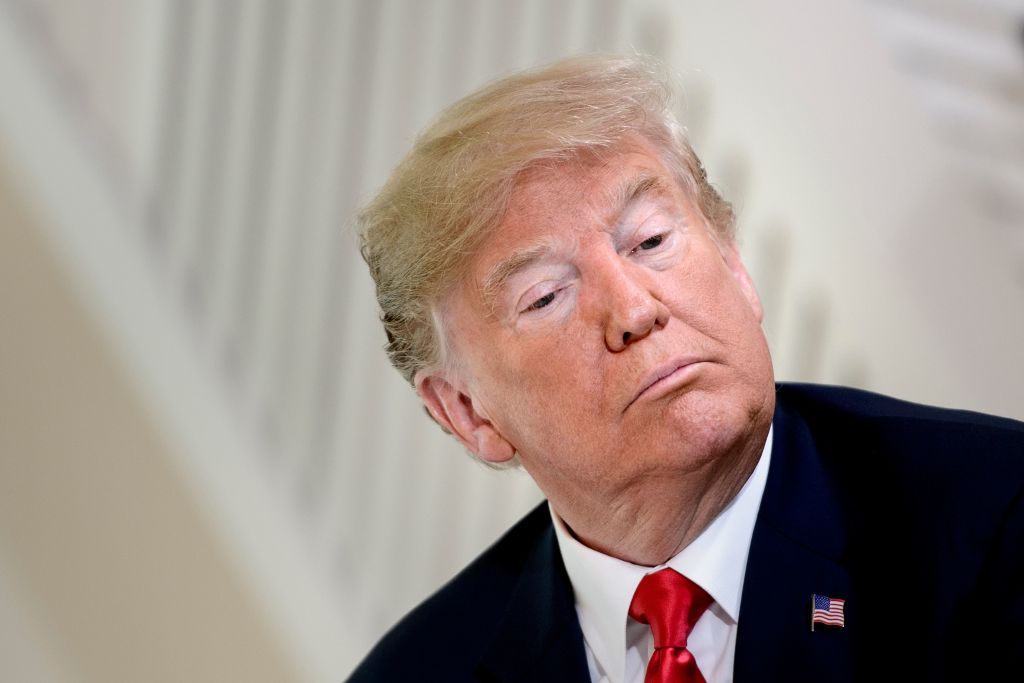 The Russian Foreign Ministry has agreed with a tweet in which President Donald Trump blamed "many years of U.S. foolishness and stupidity" for the poor state of U.S.-Russian relations.
Trump traveled to Helsinki late Sunday for his landmark summit with Putin, the first one-on-one meeting between the leaders since Trump took office.
And in a tweet ahead of the summit Trump echoed Moscow's criticism of the U.S.
"Our relationship with Russia has NEVER been worse thanks to many years of U.S. foolishness and stupidity and now, the Rigged Witch Hunt!" Trump tweeted Monday morning.
The message had the backing of Russia's Ministry of Foreign Affairs, which first "liked" and then replied "we agree" to Trump's tweet.
Trump faced calls from Democrat lawmakers Friday to cancel today's summit, after Deputy Attorney General Rod Rosenstein announced indictments against 12 Russian intelligence officials accused of hacking Democratic National Committee, the Clinton presidential campaign and the Democratic Congressional Campaign Committee.
Lawmakers have urged Trump to confront Putin about Russian attempts to meddle in U.S. democracy. U.S. intelligence agencies have concluded that Russia launched a campaign to subvert the 2016 election to help elect Trump and undermine Hillary Clinton, his rival.
Trump told reporters Friday that he would raise the subject with Putin but didn't expect to make any progress.
"I will absolutely bring that up. I don't think you'll have any 'Gee, I did it, I did it, you got me.' There won't be a Perry Mason here," he said Friday.
The Kremlin, though, has long blamed the policies of the U.S., in particular those of Trump's predecessor Barack Obama, for inflaming relations between the two countries.
Trump and Putin were expected to meet at 1 p.m. local time, but the Russian president arrived late for the summit, pushing back the meeting by an hour.
Trump had spent the weekend golfing at his Turnberry resort in Scotland, after last week's fractious NATO summit in Brussels and a meeting with British Prime Minister Theresa May, whose chief rival he endorsed for her job.
Earlier, Trump griped that critics would accuse him of failure whatever the outcome of the summit.
"Unfortunately, no matter how well I do at the Summit, if I was given the great city of Moscow as retribution for all of the sins and evils committed by Russia over the years, I would return to criticism that it wasn't good enough—that I should have gotten Saint Petersburg in addition!" Trump tweeted.