Russian General Defends Right to Use Nuclear Weapons if Existence of State Is Threatened
Russian President Vladimir Putin and President Joe Biden agreed nuclear war isn't a viable option, but Russia hasn't completely taken the option off the table.
On Wednesday, General of the Army Valery Gerasimov, chief of the General Staff of the Armed Forces, raised concerns about the development of weapons blurring lines during the Moscow International Security Conference on Wednesday. He stressed the need for treaties to keep nuclear weapons in check and categorized Russia's nuclear arsenal as being "purely defensive."
While Russia's policy isn't to be aggressive with the use of nuclear weapons, Tass, the official Russian news agency, reported Gerasimov noted that the country "reserves the right" to deploy the measure as a response.
That response could be prompted by another country's use of nuclear or other "mass destruction weapons" against Russia or its allies or " in case of aggression against Russia with conventional weapons that endanger the very existence of the state."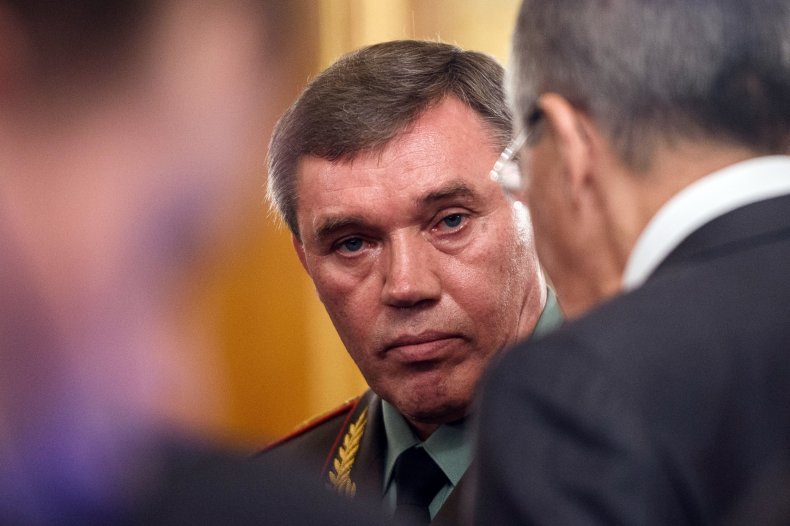 In June 2020, Putin endorsed Russia's nuclear deterrent policy, which allows him to use nuclear weapons in response to a strike with conventional weapons. Putin could also deploy nuclear weapons if Russia gets "reliable information" about the launch of missiles targeting its territory or its allies, according to the Associated Press.
With relations between the United States and Russia at a post–Cold War low, Putin's signing of the document raised concerns about a potential conflict and supported Russia's consideration of America's ability to launch a military strike as a top threat.
Gerasimov pointed to the development of nuclear weapons and the Allied bombing of Hiroshima and Nagaski as a demonstration of the ability for a military confrontation to turn into a hot phase. Given the danger a nuclear war would pose to the world, Gerasimov said preventing the conflict is the primary goal of strategic stability between the U.S. and Russia.
After their first face-to-face meeting, Biden and Putin said in a joint statement that nuclear war "cannot be won and must not be fought." In an effort to prevent nuclear war, both sides agreed to lay the groundwork for future arms control and reduction measures.
Part of that reduction was the extension of the New START treaty, the only arms control agreement between the U.S. and Russia. Shortly after Biden took office the two countries agreed to extend the treaty, which was set to expire in February, and limits each country's arsenal of nuclear weapons to 1,550 each.
The United States considers Russia a top threat and NATO nations agree. Posing a united front, the member states said they were "expanding the tools" at their disposal to counter threats, including from Russia's nuclear expansion.
Gerasimov criticized western countries for using their perceived threat of Russia to justify an "unleashed arms race."