Another Russian general has been killed in eastern Ukraine, the country's armed forces said on Sunday, just days after a top Russian air force commander was shot down and killed.
Russian state-owned media and Ukraine's armed forces said on Sunday that Russian General Roman Kutuzov was killed during a battle in the eastern Donbas region, where the war is currently focused.
If confirmed, Kutuzov would be at least the fourth Russian general killed in the Ukraine war, which Russian President Vladimir Putin launched more than 100 days ago, on February 24.
"The commander of the 1st Army Corps of the Donetsk People's Republic, Major-General Roman Kutuzov, has been officially de-Nazified and demilitarized," Ukraine's armed forces said in a statement on social media, poking fun at the Kremlin's rhetoric that Putin's "special military operation" is seeking to rescue residents of the self-proclaimed Donetsk and Luhansk republics from a "genocide."
Earlier, Russian state television reporter Alexander Sladkov wrote on his Telegram channel that Kutuzov had been killed, without elaborating.
"The general had led soldiers into attack, as if there are not enough colonels," wrote Sladkov, a war correspondent for state-owned Russian media. "On the other hand, Roman was a commander like everyone else, albeit with a higher rank."
According to Ukrainian naval infantry officer Dmitry Ivanov, Kutuzov led the self-proclaimed Donetsk People's Republic 1st Army Corps.
Ivanov wrote on Facebook that the Russian general had ordered his soldiers on Sunday to storm a settlement in the Donetsk region, and "was forced to lead the assault."
Russian separatist forces in the Russian-recognized pro-Moscow breakaway regions in the Donbas region also said in a statement on social media on Sunday that Kutuzov was killed while carrying out tasks for Putin's so-called "special military operation."
"The tragedy occurred in the village of Nikolaevka Popasnyansky district" of the Luhansk People's Republic, the post said. "Yes, it happens, generals also die in war. But unlike Ukrainian commanders, they are not cowards, do not abandon subordinates and do not hide hundreds of kilometers from the front line."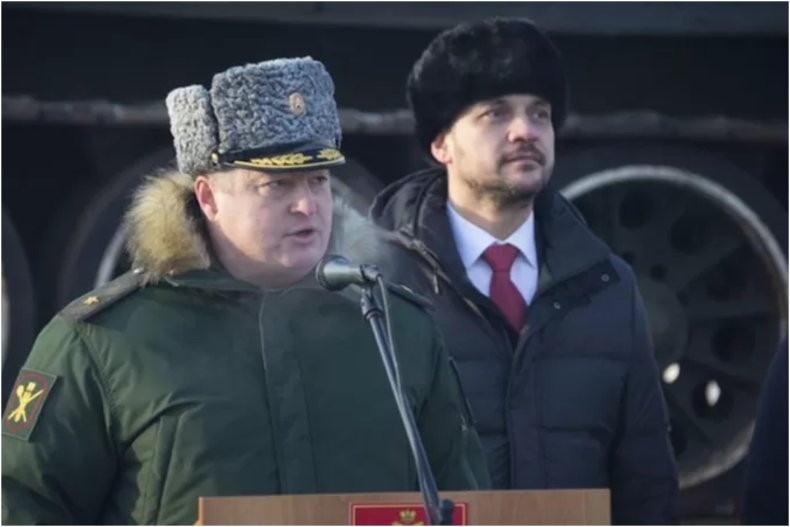 The statement described the general as "a native of the Airborne Forces, a real combat general, a patriot of his homeland."
Kutuzov "died at the front, defending it," the post said, noting that he commanded troops along the route from the city of Bakhmut in Ukraine's Donetsk Oblast, to Lysychansk, a city in the Sievierodonetsk region of the Luhansk Oblast.
"We express our sincere condolences to the family and friends of the deceased," the post said.
Newsweek has contacted Russia's defense ministry for confirmation of Kutuzov's death.
Clashes are intensifying in Ukraine's Donbas region after Moscow initially failed to seize the capital, Kyiv, in the early stages of the war.
Update, 6/6/22 5:54 a.m. EDT: This article has been updated with a new picture.