A Ukrainian report that a Russian general had threatened to blow up a nuclear power plant is likely to be false, according to the U.S.-based Institute for the Study of War.
In a Telegram post on Monday, Ukrainian state nuclear agency Energoatom had quoted a Russian major-general as saying that the Zaporizhzhia Nuclear Power Plant had been mined and that "there will be either Russian land or a scorched desert." Energoatom said it showed that the Russians "openly blackmail the whole world."
The report came amid not only concerns that the conflict in Ukraine could take on a nuclear dimension, but also a propaganda war by both sides in which disinformation has been an element.
The Washington, D.C.-based Institute for the Study of War said: "Western and Ukrainian outlets circulated a report, likely false, of a Russian general allegedly threatening to destroy Europe's largest nuclear facility."
"This likely misreporting distracts from the very real risks of Russia's militarization of the Zaporizhzhia NPP (nuclear power plant)," it said.
Newsweek reached out to Ukrainian and Russian ministries of defense for comment.
The Institute for the Study of War said the report appeared to have been based on a purported screenshot from a Russian Vkontakte social media group which the Russian ministry of defense and the outlet alleged to have published it had said was a fake.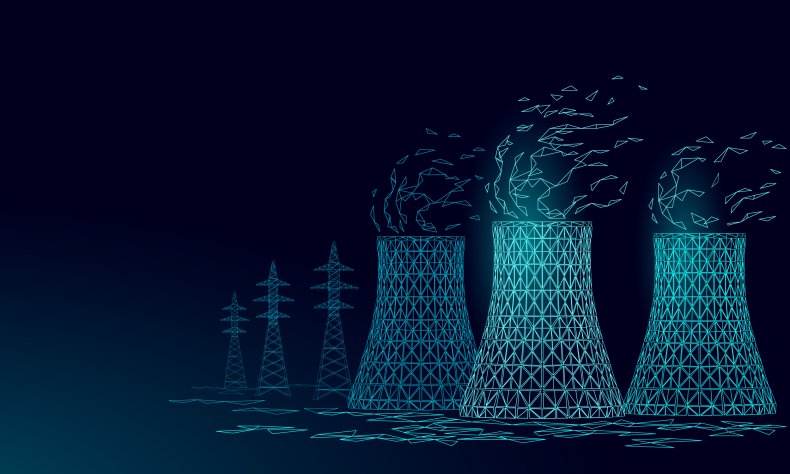 Conflict around the power plant has raised fears that it could lead to a nuclear disaster.
The shelling of Europe's largest nuclear facility was deemed "Russian nuclear terror" by Ukrainian President Volodymyr Zelensky. It also drew a strong response from Rafael Grossi, director general of the International Atomic Energy Agency (IAEA).
Grossi, along with other IAEA officials, called for immediate access to the site to assess damage and safety mechanisms.
"I'm extremely concerned by the shelling at Europe's largest nuclear power plant, which underlines the very real risk of a nuclear disaster that could threaten public health and the environment in Ukraine and beyond," Grossi said in a statement.
Russian officials and commentators on state television have previously made threats over both the possible fate of nuclear power plants and of an escalation to nuclear war. On Monday, a Russian TV panelist on Kremlin-controlled media said that missiles could be fired at the U.S. and U.K.
However, Russian President Vladimir Putin has publicly pledged to avoid the prospect of a nuclear disaster that would lead to "no winners."
"It should never be unleashed, and we stand for equal and indivisible security for all members of the world community," Putin wrote earlier this month.
A U.S. State Department spokesperson said in a statement to Newsweek on Monday: "We think provocative rhetoric regarding nuclear weapons is dangerous, adds to the risk of miscalculation, should be avoided, and we will not indulge in it."
Dan Rice, a special adviser to the Ukrainian Armed Forces Commander-in-Chief Valeriy Zaluzhnyi, said on Friday that Russia is having "more and more difficulties" defeating Ukrainian forces compared to the earlier days of the war that began February 24.
Correction 08/10/22, 6:52 a.m ET: This article was corrected to reflect that the allegation is suspected to be false