Russian Government Launches Western 'Fake News' Tracker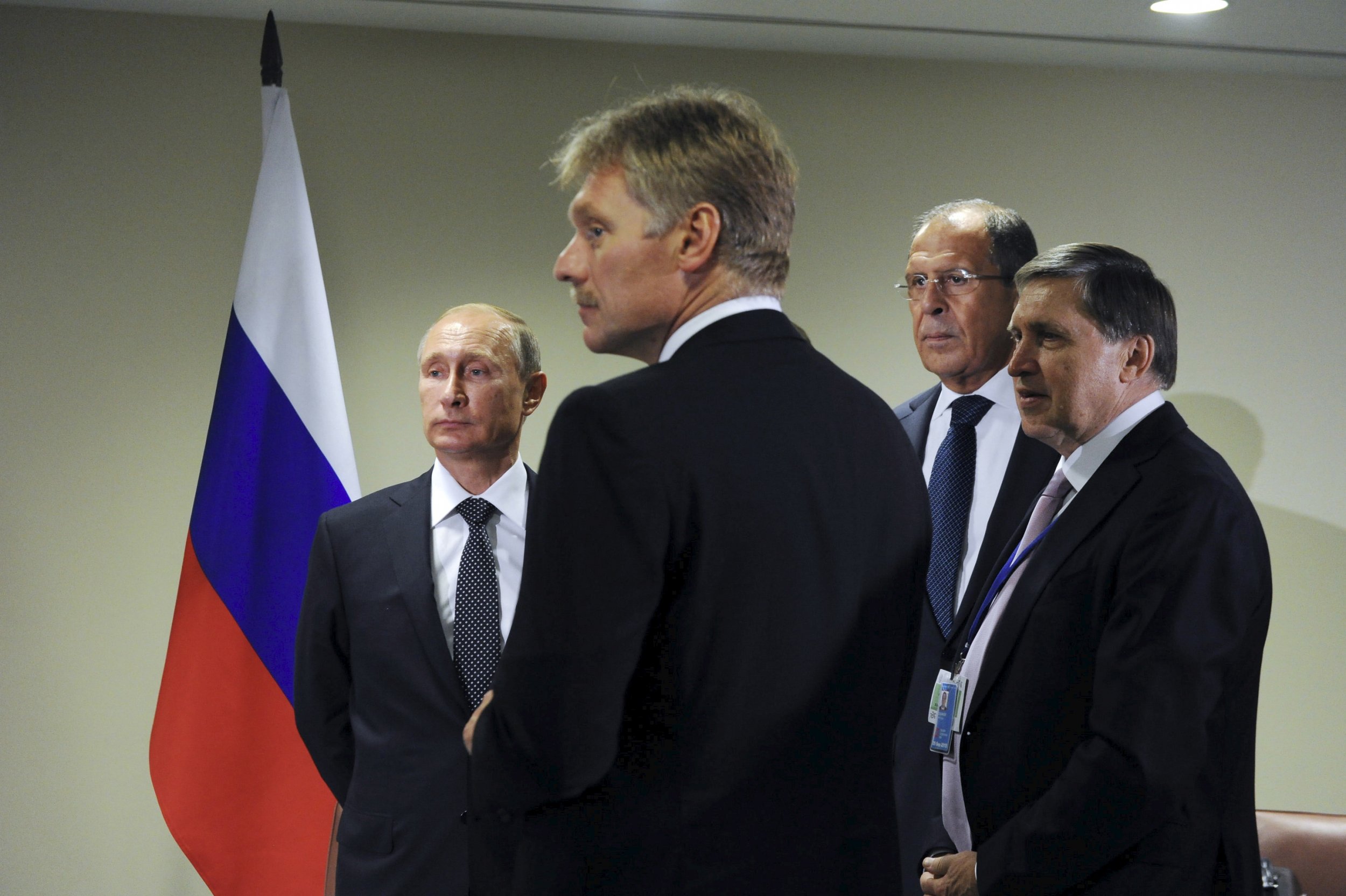 The Russian government has launched an official tracker of "Fake News," grouping together unfavorable Western reports and discrediting them as inaccurate.
The Ministry of Foreign Affairs launched the page from its official website Wednesday, with five reports from U.S. and British media already featuring. The publications are dramatically shown on the site, stamped with red text, reading "Fake," above the Russian language disclaimer, reading "This material contains data, not corresponding to the truth."
"Here we will make an example of such propaganda dumped by various media outlets, providing links to their sources, and so on," Maria Zakharova, spokeswoman of the ministry told state news agency RIA Novosti Wednesday.
"This rubric will be regularly updated," she promised. According to Zakharova, the aim of the initiative is to prevent the sharing of articles that it views as inaccurate.
Currently the page features reporting from The New York Times, Bloomberg, NBC, Britain's Daily Telegraph and the U.S. local Santa Monica Observer. The ministry does not make clear what part of the information it considers inaccurate in any of the articles, nor does it provide any clarification details.
While some of the reporting is based on unnamed sources, the ministry has not made clear if that alone is the criteria it uses to deem a report "fake." In at least one of the five reports, the story centered around an allegation against Russia from a named politician and featured a reply from the Kremlin, denying the allegation.
Russia's media environment is heavily state-dominated and a state-funded survey in October found that the majority of Russians do not trust national media. Another state-funded pollster published figures earlier this month showing that fewer Russians considered their media unbiased and half of them rarely or never saw criticism of the government in news sources.