Russian Environmentalists Brand U.S. Green Party Putin 'Accomplices'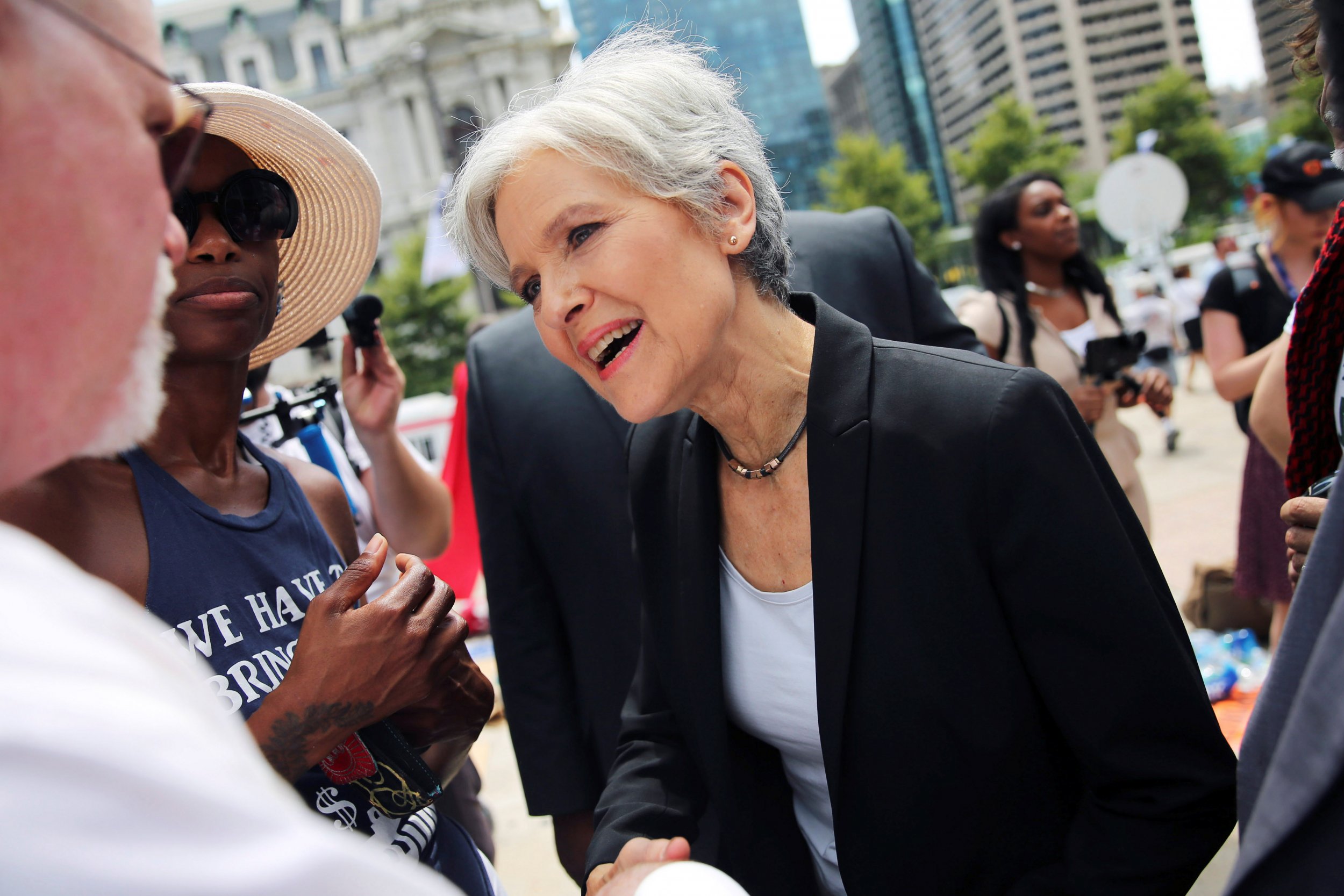 Russia's Green activists are accusing U.S. Green Party leader Jill Stein of neglecting their struggle, after a series of statements she made, calling for closer cooperation with the Kremlin at a dinner with Russian President Vladimir Putin.
Stein has made statements, echoing the Kremlin's criticism of the U.S., as her programme calls American policy in the Middle East "a futile quest for military and economic domination," while she has urged for collaboration with Moscow at a dinner with Putin last December. Stein is currently campaigning as a candidate for White House ahead of the November elections.
Leading Russian environmental activists Yevgenia Chirikova and Nadezhda Kutepova posted an open letter on Tuesday, expressing alarm at Stein's apparent one-sided criticisms, asking her to clarify her position on Facebook.
"As environmentalists and human rights defenders, we often support Green candidates all over the world when they run for local, national or continental election," the two activists wrote. "However, we are asking ourselves if we can support your candidature for the Presidency of the United States of America.
"We have carefully read your program and your website and we have to admit that we are deeply shocked by the position you expressed during your visit to Moscow and your meeting with Mr. Vladimir Putin," they added.
Chirikova is an award-winning environmentalist who launched one of the most memorable environmentalist protests, against the government's plans to construct a superhighway between Moscow and St Petersburg through the Khimki Forest, known as Moscow's Green Belt. Meanwhile, Kutepova has clashed with officials over pollution from the accident-prone Mayak nuclear plant.
Both have fled Russia due to pressure from the government to cease their campaign activities.
"By silencing Putin's crimes you are silencing our struggle," the two activists wrote. "By shaking his hand and failing to criticize his regime you are becoming his accomplice. By forgetting what international solidarity means you are insulting the Russian environmental movement.
"How is it possible to have a discussion with Mr. Putin and not mention, not even once, the fate of Russian political prisoners, or the attacks against Russian journalists, artists, and environmentalists? Is it fair to speak with him about 'geopolitics' and not mention new Russian laws against freedom of speech, restrictions on NGOs and activists, or the shameful law that forbids 'homosexual propaganda'?"
The pair also demanded that the U.S. Green Party clarify its position on Putin, to demonstrate it is opposed to the "anti-democratic and anti-environmental" aspects of the Russian administration.
A Green Party spokesman, brushed off the criticism, telling Radio Liberty that he thinks "the letter exaggerates Dr. Stein's alleged deference to President Putin."