Russian Hackers Could Be Stealing U.S. Voter Information From the Dark Web
Russian hackers may be taking U.S. voter information from the dark web and turning it over to the U.S. Department of Justice (DOJ) in exchange for payment. The DOJ is currently offering rewards for information leading to the prevention of U.S. election meddling.
According to reporting on Monday from the Russian news outlet Kommersant, users on darknet forums are advertising the sale of U.S. voter lists, including databases from Michigan, Arkansas, Florida and North Carolina. One forum user reported earning $4,000 from the DOJ by providing a link to a Connecticut database of voter information. The information was relayed to Rewards for Justice (RFJ), a program run by the DOJ. In August, the DOJ sent a text message to individuals in different countries announcing a large reward in exchange for information.
"RFJ is offering up to $10 million for information leading to the identification or location of any person who, while acting at the direction of or under the control of a foreign government, interferes with any U.S. federal, state, or local elections," read the message.
According to the RFJ website, "foreign adversaries" could use information gained through the "unauthorized accessing of election and campaign infrastructure" to undermine U.S. political processes.
The U.S. State Department confirmed the legitimacy of the offer to Reuters in August, telling the news agency that "there is a worldwide campaign in multiple languages."
Newsweek reached out to RFJ for comment.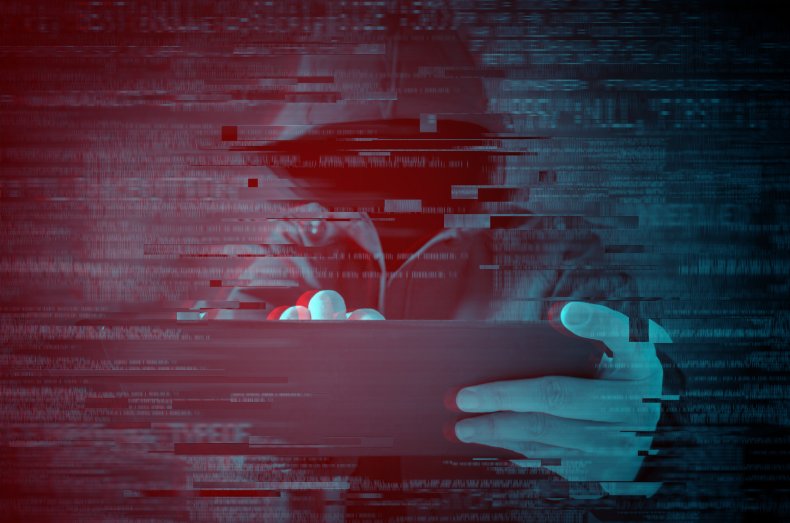 Primarily an anti-terrorism program, RFJ has "paid in excess of $250 million to more than 100 people who provided information that put terrorists behind bars or prevented acts of international terrorism worldwide."
Election meddling, particularly Russian interference into the 2016 U.S. presidential contest, has been the cause of probes and investigations by the U.S. intelligence committee and some lawmakers.
In 2015, the Federal Bureau of Investigation found evidence that computers owned by the Democratic National Committee had been hacked by Russians. That message was never relayed to the proper information technology workers. Between May and June of 2016, thousands of emails were obtained by hackers who broke into the Democratic National Committee servers. Although Russian interference was implied by U.S. investigators, Russian President Vladimir Putin denied his country's involvement.
Investigators also said Russians were behind a series of political advertisements that may have swayed voters in key states during the 2016 election. Facebook pulled down some advertisements on the grounds of "false amplification."
In a 2017 statement, Facebook said it had removed "roughly 3,000 ads" that either violated the social platform's policies are were connected to accounts deemed inauthentic. "Our analysis suggests these accounts and Pages were affiliated with one another and likely operated out of Russia," the statement said.
United States National Counterintelligence and Security Center Director William Evanina said in a July statement that foreign meddling in the November election is likely to occur.
"Today, we see our adversaries seeking to compromise the private communications of U.S. political campaigns, candidates and other political targets," Evanina wrote. "Our adversaries also seek to compromise our election infrastructure, and we continue to monitor malicious cyber actors trying to gain access to U.S. state and federal networks, including those responsible for managing elections."
"However," Evanina continued, "the diversity of election systems among the states, multiple checks and redundancies in those systems, and post-election auditing all make it extraordinarily difficult for foreign adversaries to broadly disrupt or change vote tallies without detection."