Russian Hackers Infected 500,000 Devices and Plan More Cyberattacks, Investigators Claim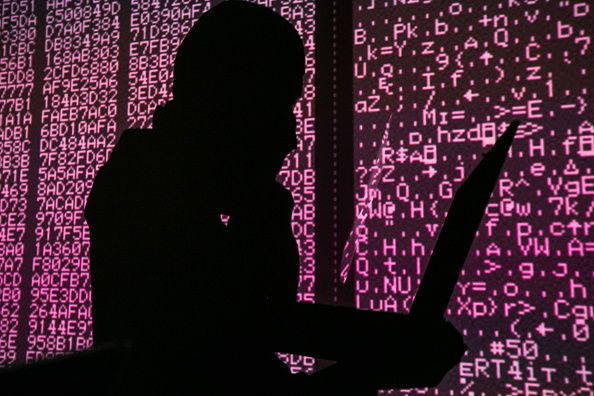 Russian hackers have infected at least half a million routers and storage devices around the world with malware, and are planning to perpetrate more attack in the near future, researchers revealed Wednesday.
Researchers from Cisco Systems Inc., a technology company, said that they believe the Russian government was behind the cyberattacks, which had infected targets in over a dozen countries. The researchers called the malware VPNFilter, and said that it tricks users by urging them to download security updates. Researchers said it is likely the malware has been specially designed to target networks that control electrical grids and other industrial systems.
"We have not completed our research, but recent events have convinced us that the correct way forward is to now share our findings so that affected parties can take the appropriate action to defend themselves," researchers wrote in a report published Wednesday.
"Both the scale and the capability of this operation are concerning. Working with our partners, we estimate the number of infected devices to be at least 500,000 in at least 54 countries ... Lastly, the malware has a destructive capability that can render an infected device unusable, which can be triggered on individual victim machines or en masse, and has the potential of cutting off internet access for hundreds of thousands of victims worldwide," the report continues.
Researchers claim that the code used for VPNFilter is similar to that of BlackEnergy malware, which targeted Ukraine's power grid in late 2015 and cut off electricity for hours. Experts at the time also said that Russia was behind those attacks. Like BlackEnergy, VPNFilter has been used to target entities in Ukraine, which is fighting Russian-backed separatists in its territory.
Russia has been blamed for numerous cyberattacks in recent years, including the NotPetya cyber-attack, which experts said it cost companies over $1.2 billion in losses. Both the U.S. and the U.K. called for Russia to reimburse companies for the damages. The attack had started in Ukraine and later spread to around 64 countries worldwide. Russia was also accused in March of having hacked into the U.S electrical grid, but the vulnerability was discovered before the hackers caused any damage.
Moscow, however, denied its involvement in these and other cyberattacks. The U.S. Department of Homeland Security is currently researching the VPNFilter malware.