Russian Hospitals Near Capacity as New COVID Cases Spike: 'We Are Out of Beds'
As Russia faces a new surge in coronavirus cases, the country's hospitals have become overwhelmed, with health officials reporting on Tuesday that bed capacity is nearing 90 percent.
Alexander Vanyukov, a surgeon at Moscow's Clinical Hospital No. 52, one of the country's key health facilities, told The Moscow Times that all 900 spots in the coronavirus ward were filled on September 28. "We're out of beds," he said.
Two weeks later, it seems that Russia's coronavirus situation is only getting worse. The day Vanyukov warned that his hospital was struggling to handle the influx of patients, Russia reported 8,135 new daily cases. On Wednesday, Russia hit a record-breaking daily high. Rospotrebnadzor, a federal executive body that is acting as the country's coronavirus task force, said there were 14,231 new cases in the past 24 hours, beating Tuesday's previous high of 13,868 cases.
"To date, hospital bed occupancy is almost 90 percent," Deputy Health Minister Oleg Gridnev said during a Tuesday press conference, according to Russian news agency Interfax.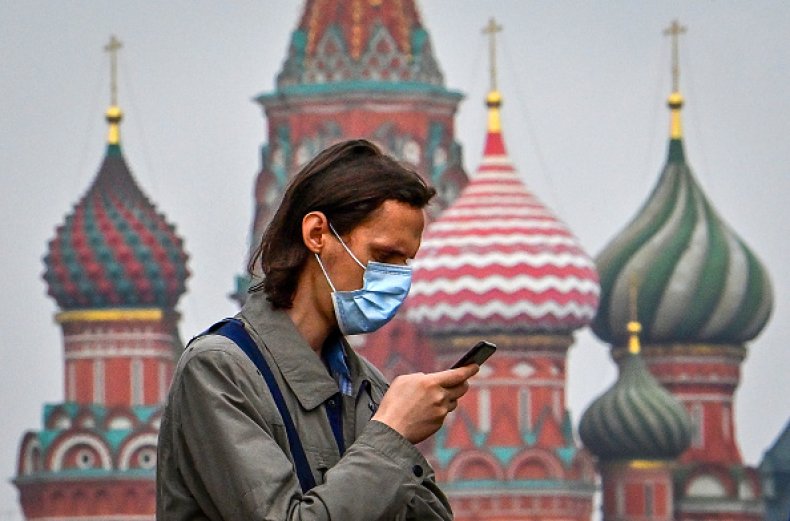 On Wednesday, Health Minister Mikhail Murashko said Russia has set aside 176,000 hospital beds for coronavirus patients, with an additional 9,000 reserve beds, according to The Moscow Times.
During a federal State Duma meeting, Murashko said, "A total of 468,000 medical workers specializing in various areas are providing medical assistance today. They are working in the 'red zones' and are treating people on an outpatient basis." He added that two-thirds of those infected with the virus receive outpatient care.
Although the country has seen a steady increase in coronavirus cases, Rospotrebnadzor authorities said that there is no need for a second quarantine lockdown and that it will not impose any new restrictions. Murashko said the coronavirus situation in Russia remains very strained, with many people not following the recommended safety measures, news agency RIA Novosti reported.
Moscow Mayor Sergei Sobyanin, however, has cracked down on the city's handling of the pandemic. Students in Moscow were given a two-week vacation from October 5 to 18 in an effort to curb the spread of the virus.
A large number of the city's asymptomatic coronavirus cases have been found in children, and the uptick in cases has coincided with the reopening of schools at the beginning of September. Sobyanin said his restrictions have led to a decrease in infections among children, with the positivity rate dropping from 19 percent to 11 percent.
The mayor also ordered businesses to require at least 30 percent of their employees to work from home.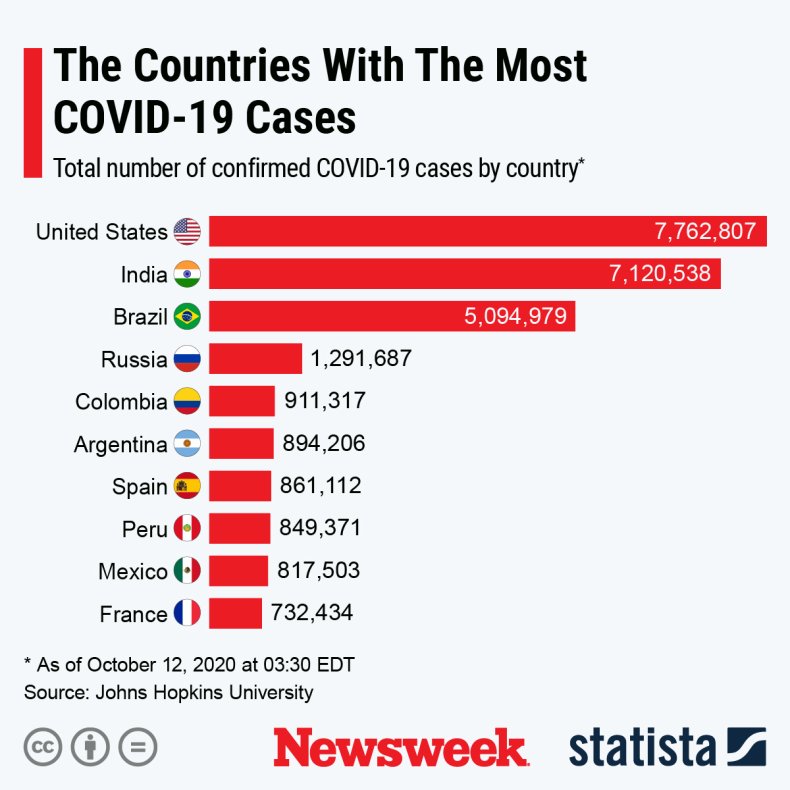 Moscow has been particularly hard hit by the health crisis. On Wednesday, the city reported over 4,500 new cases of the virus.
Russia has the fourth-highest number of infections globally. Over the course of the pandemic, the country has reported 1,332,824 confirmed cases and 23,069 deaths, according to a Johns Hopkins University tracker.
Newsweek reached out to Russia's Ministry of Health for comment but did not hear back before publication.