Russian 'Humanitarian Convoy' Heads for Separatist Moldovan Region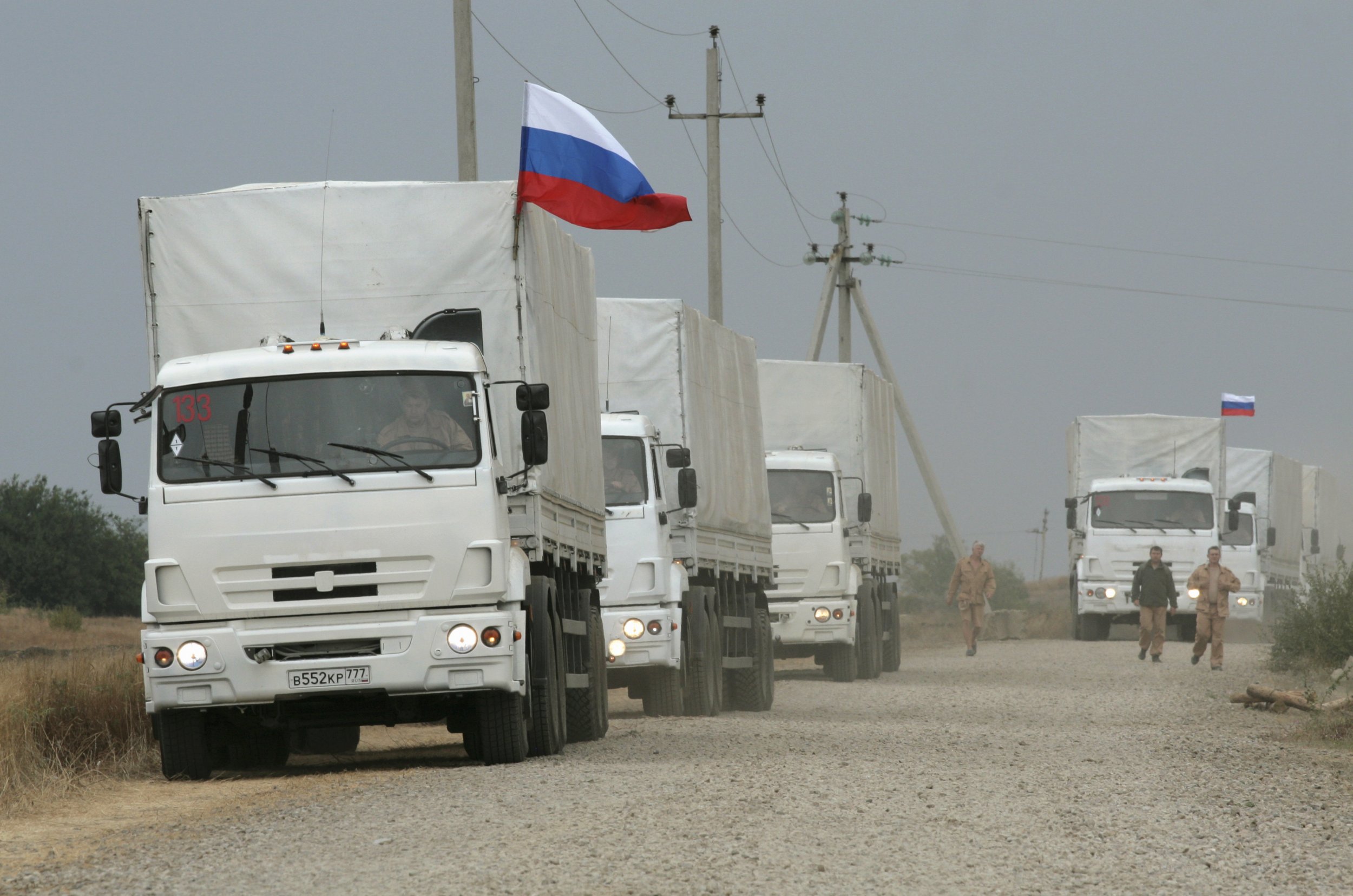 A Russian NGO with close ties to the Kremlin plans to send a 60-lorry 'humanitarian convoy' into Moldova's pro-Russian separatist region, amidst growing tension in the small former Soviet state after pro-EU parties defeated the pro-Russian Socialist party in last week's parliamentary elections.
The first three lorries had arrived in Moldova's self-declared Pridnestrovian Moldavian Republic by Wednesday, with more to follow according to Alexander Argunov, director of the Moscow-based organisation in charge of the convoy, Eurasian Integration.
"We do not know how the situation in Pridnestrovie will develop, which is why we prefer to send equipment immediately," Argunov told Moldovan news agency PMR.
No violence has been reported in Moldova since the election, however tension between the pro-Russian and pro-EU blocs in the country has increased since a three party pro-EU coalition joined forces to form a government instead of the pro-Russian socialist party, which won the most votes.
Eurasian Integration were not available to comment on why the east Moldavian region required humanitarian help when major fighting in the region ceased in 1992.
Argunov did say, however that the convoy has been and will continue to be delivered through Ukraine, as Moldova has no direct border with Russia.
"Initially we sent the simplest cargo - furniture. Using the furniture as an example we wanted to see how the convoy would cross through Ukraine, what requirements the Ukrainian authorities would make of us."
Although Ukraine has closed all but its eastern, separatist-held borders with Russia, Argunov says the piecemeal delivery of the cargo has encountered "no major difficulties".
"We tried and assessed what happened there and then we began sending more expensive medical equipment," Argunov said.
The Moldavian separatist government's customs committee has confirmed Argunov's account and said it will make "every effort to ensure continuity of the process and to facilitate Eurasian integration".
Russia caused consternation from Kiev and the West in August when it sent a convoy of 260 white trucks carrying what it said were humanitarian supplies across its border and into separatist-held areas of Ukraine. The Kiev government called the convoy's arrival a "direct invasion".
Speaking to Newsweek a NATO official said the alliance had no knowledge of the convoy and insisted its plans to further its partnership with the newly elected Moldovan authorities will go on undeterred.
"The Moldovan people made their choice and everyone must respect it," NATO's general secretary Jens Stoltenberg said earlier this week.
Russia complained of "gross violations" after the pro-Russian party Patria was excluded from running in the last minute.
After Crimea's ascension into the Russian federation in March, the unrecognized separatist government in Moldova's east voted to do the same.