Russian Intelligence Officers Convicted by NATO Member of Coup Attempt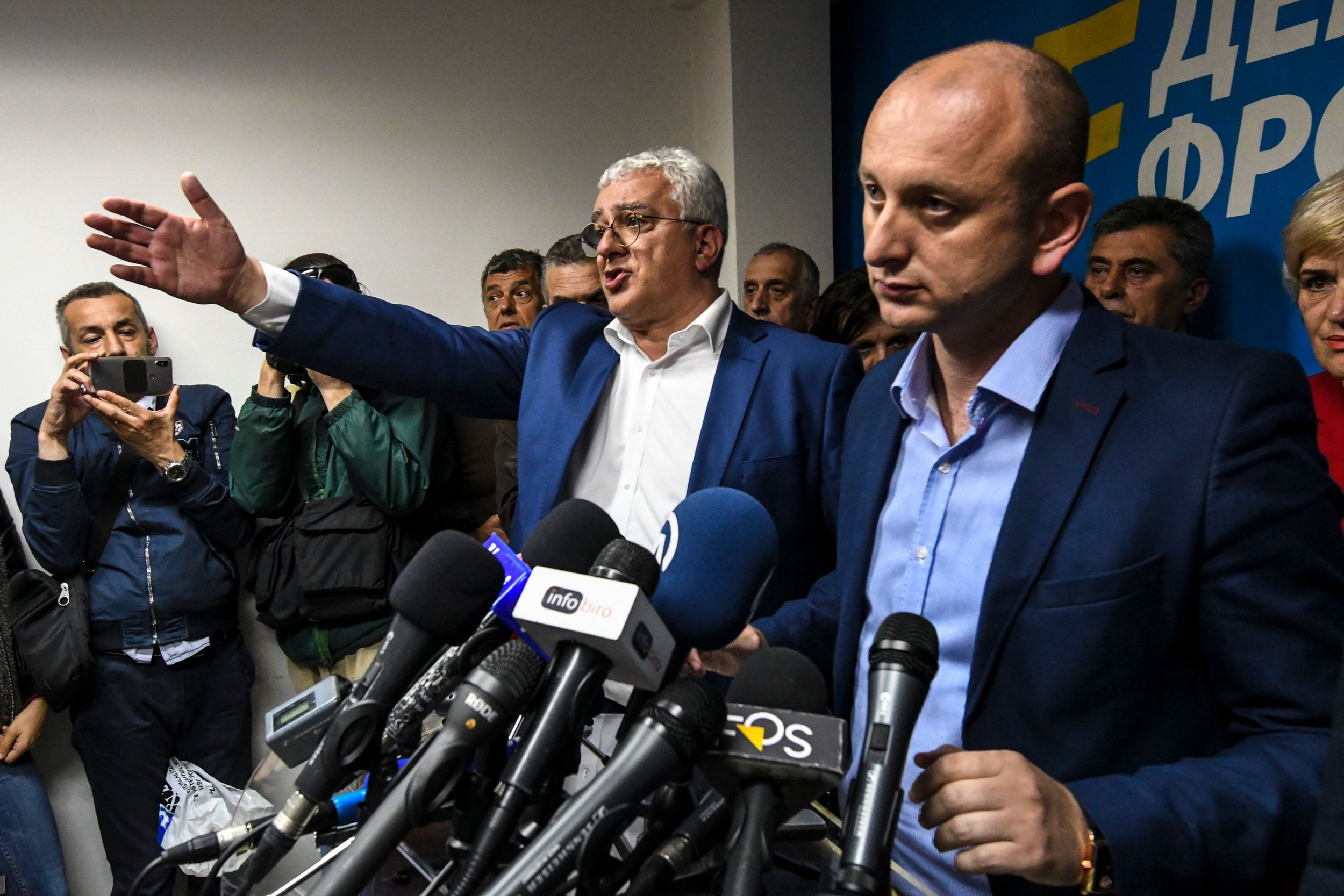 After several years of investigations, a higher court in NATO ally Montenegro sentenced 14 people, including two Russians, on Thursday of participating in an attempted coup allegedly backed by Russia. Experts deemed the verdict a victory for rule of law in the small Balkan country.
Two members of the Russian intelligence community, Eduard Shishmakov and Vladimir Popov, were sentenced to 15 and 12 years in prison, respectively, for their role in the attempted coup, which took place during parliamentary elections in 2016. The defendants were sentenced in absentia because they are believed to be in Russia. Interpol has issued a warrant for Popov, who the investigative website Bellingcat has claimed is really a member of Russian military intelligence (GRU) named Vladimir Moiseev.
Officials in Montenegro—a nation of around 650,000 people wedged between Albania, Bosnia and Herzegovina, Serbia and Croatia along the eastern coast of Adriatic Sea—have long claimed that Russia helped orchestrate and plot the coup attempt in order to prevent Montenegro from joining the North Atlantic Treaty Organization (NATO). The country joined the Western military alliance in 2017.
"The Montenegrin investigation, and final judgment, shows how far Russia is willing to go to prevent NATO enlargement and destabilize both current and prospective members of the alliance," Mark Simakovsky, an expert on Russia and NATO at the D.C.-based Atlantic Council, told Newsweek.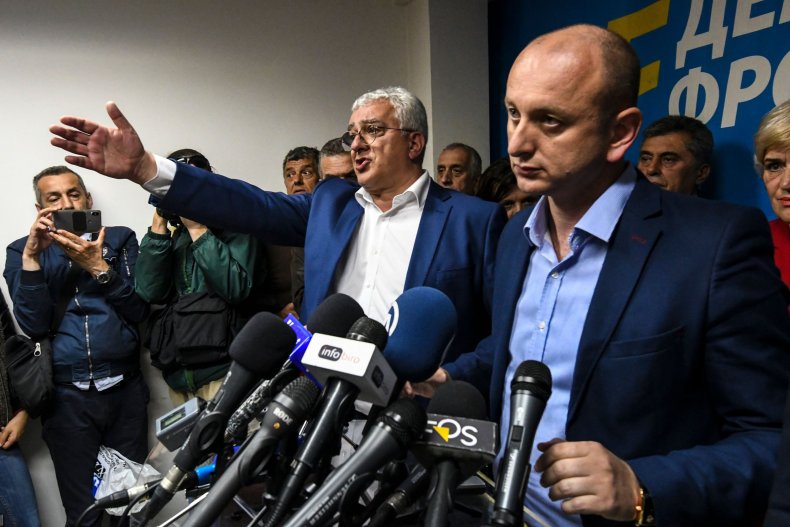 "The court decision is a critical step showcasing how countries need to hold Russia and its security services accountable for their aggression abroad. The U.S. should accelerate cooperation and support to Montenegro and other allies and partners to ensure these plots do not succeed in the future," Simakovsky added.
British Foreign Secretary Jeremy Hunt on Thursday called the coup "another example of Russia's outrageous attempts to undermine European democracy."
And Kurt Bassuener, an expert on the Balkans at the Democratization Policy Council, a think tank, said the verdict "fits with a pattern of amplified Russian engagement in the Western Balkans" that began after Russia invaded eastern Ukraine in 2014.
"At that point, Russia's role shifted from an opportunistic spoiler to aggressive disruptor and came out against not just NATO enlargement, but EU enlargement as well," Bassuener told Newsweek. "Montenegro is the most aggressive indicator. North Macedonia and Greece also felt Moscow's resistance to NATO enlargement."
Previous investigations suggested that the effort had involved around 50 members of Russian intelligence, in addition to members of Montenegro's political opposition and their supporters in Serbia, which borders Monetenegro to the east.
"Following an operative's confession, encrypted phones were discovered in several coup plotters' possession. Serbian [intelligence] informed leadership in Podgorica that 50 GRU special op forces crossed into Montenegro the night before the attempt," Richard Kraemer, a Eurasia fellow at the U.S.-based Foreign Policy Research Institute, told Newsweek.
"Two GRU agents ran for the Serbian border and in days were whisked off by Russia's Security Council Secretary Nikolai Patrushev. How much more is needed?" Kraemer added.
Nine of the individuals sentenced on Thursday were Serbian citizens. Two of the convicted Serbs, the ultranationalists Nemanja Ristic and Predrag Bogicevic, were also sentenced, in absentia, to seven years in prison Thursday. Bratislav Dikic, a former commander of Serbia's special police the gendarmerie, was arrested in Montenegro in October and was sentenced to eight years in prison.
The remaining defendants sentenced Thursday were Montenegrin citizens, including two members of the opposition Democratic Front Alliance, Milan Knezevic and Andrija Mandic, both of whom received five years in prison for being part of a criminal organization that aimed to prevent Montenegro's NATO membership. Both men have pledged to appeal the verdict.
Russia has denied its involvement in the coup plot.