Russian Investment in Kentucky Aluminum Mill Questioned by U.S. Senator Ron Wyden
Sen. Ron Wyden (D-Ore.) has released a letter raising questions about the timing of a relationship between a Kentucky aluminum mill and a previously sanctioned Russian company formerly led by an oligarch with ties to Russian President Vladimir Putin.
The letter is addressed to Craig Bouchard, CEO of the company that owns the mill, Braidy Industries. In the letter Wyden questions whether Braidy Industries established a relationship with the Russian aluminum company Rusal before U.S. sanctions against the company were removed in late January. Wyden's letter references an August article in Time titled "A Kremlin-Linked Firm Invested Millions in Kentucky. Were They After More Than Money?"
Rusal was formerly led by Russian oligarch Demetri Deripaska, who has been described as a close ally of Putin. Deripaska was previously a business partner of former Trump campaign manager and current convict Paul Manafort, and was named in the Mueller investigation of Russian interference in the 2016 U.S. elections.
Deripaska and the companies he controlled were sanctioned by the U.S. in April 2018 as part of the Countering America's Adversaries Through Sanctions Act. The law was enacted against multiple countries and individuals in addition to Deripaska, who was said to be targeted for allegedly meddling in American affairs and "attempting to subvert Western democracies." Deripaska denies the allegations, and has sued several western media outlets over the claims.
Sanctions on Rusal were removed in late January, after Deripaska reduced his stake in the company to under 50 percent, and his voting rights to less than 35 percent. Democrats passed a House bill that would have kept the sanctions in place, but they were defeated in the senate, led by Majority Leader Mitch McConnell. McConnell denied that the aluminum mill in his home state of Kentucky had anything to do with his decision. By April, Rusal's $200 million investment with Braidy Industries was officially announced.
In Wyden's letter to Bouchard, the senator notes a meeting mentioned in the Time article between the CEO and an unnamed Rusal sales executive, which was said to have taken place in January. As this occurred shortly before sanctions against the company were lifted, Wyden expresses concerns about the contents of the conversation and questions Bouchard about the identity of the Rusal representative. Wyden also asks the CEO whether the meeting was disclosed to officials before sanctions against Rusal were lifted later that month.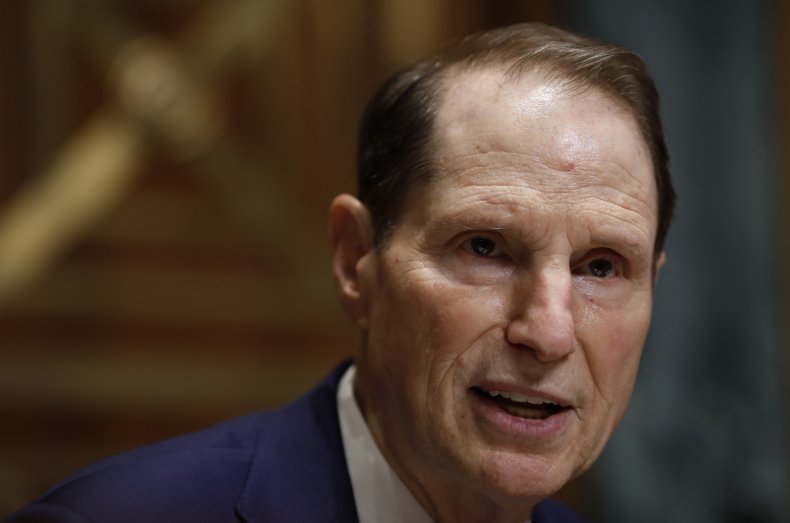 Wyden references America for Sale in the letter, a 2009 book Bouchard wrote with James Koch. The book warns about the dangers of foreign investment influencing the U.S. economy, and specifically mentions Vladimir Putin's potential ability to throw a "wrench into the works" of the economy due to significant Russian ownership of the U.S. steel industry.
Wyden likens this scenario to the Braidy Industries deal with Rusal, and asks Bouchard to explain whether or not his aluminum-centered deal with the Russian company might also one day allow Putin to "throw a wrench in the works" of the economy in the same way that he speculated it might work for the steel industry.
Bouchard has yet to respond to the senator's letter, but a statement released by his company insists that answers are forthcoming.
"In full transparency, we previously made the facts widely known concerning Rusal's direct minority investment in the greenfield [Braidy Industries subsidiary] Braidy Atlas aluminum rolling mill, including on our website," Braidy Industries said in a statement. "We look forward to providing Sen. Wyden with a timely response to his inquiry and interest in our example of leadership in the economic revitalization of Appalachia."