Pro-Putin Blogger Fired After Letting Wagner Head Criticize Russia Military
Russian journalist Konstantin Dolgov said on Thursday that he had been fired from his job at a pro-Kremlin outlet following his lengthy interview with Wagner Group head Yevgeny Prigozhin.
In a post on his Telegram channel, Dolgov, a blogger who also identifies himself as a political consultant and media technologist, said he was told his termination was related to the interview.
During Dolgov's interview, Prigozhin harshly criticized Russia's top military officials—especially Defense Minister Sergei Shoigu—and said that Moscow's plans to "demilitarize" Ukraine had not only failed but Russia had "turned Ukraine's army into one of the most powerful in the world."
After Russia's formal military suffered multiple battlefield defeats in Ukraine, Prigozhin's mercenary troops began turning the tide somewhat for Russia in the latter months of 2022. Among Prigozhin's triumphs in Ukraine was Russia's victory in Soledar, but he later became angry after the Kremlin didn't properly credit his men for taking the Ukrainian city.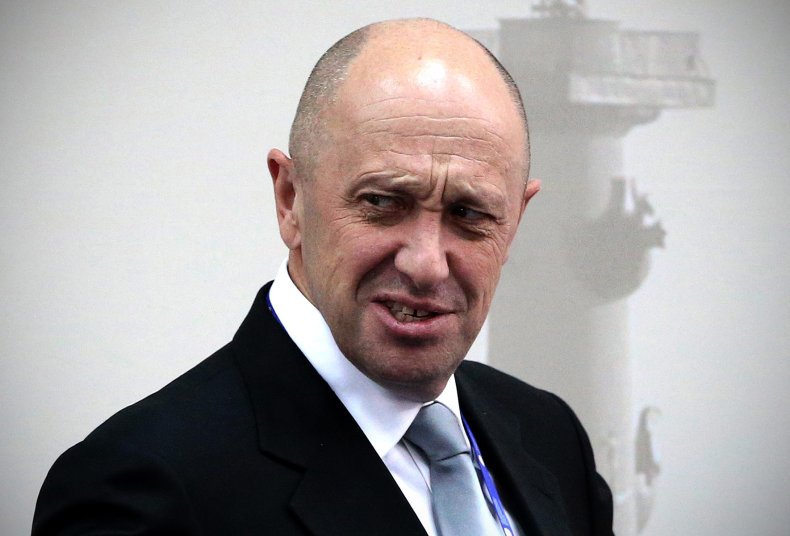 Earlier this year, the Institute for the Study of War (ISW) reported that his subsequent public outbursts about Russian officials on social media had created a rift with Russian President Vladimir Putin, who was once said to be supportive of Prigozhin.
Dolgov's 77-minute interview with Prigozhin was shared on both men's Telegram channels Tuesday night. The talk soon made international headlines for Prigozhin's critique of how Moscow is conducting the war, as well as for his claim that 20,000 Wagner mercenaries—half of whom he said were recruited from prisons—have been killed in Ukraine.
Dolgov said he learned he was fired from his position at Telega Online, a pro-Kremlin media project, the morning after the interview was posted.
"I was fired for an interview with Prigozhin," Dolgov wrote Thursday. "Yesterday morning, the senior producer of the Telega Online streaming show informed me that the project no longer needed my services...And they said in plain text: I was fired because of the interview with Prigozhin."
He said that producers at Telega told him that the decision to dismiss him "was made after calls 'from above.'"
"Who is who on top—I do not know and do not want to know," he said.
Newsweek reached out to Telega Online via Telegram for comment.
Dolgov also wrote of freedom of speech in Russia and said he did not think Putin would approve of his firing.
"I don't think that Vladimir Putin will be happy to learn that the presenter of Telega Online was fired for an interview with the triumphant Bakmhut [commander] and the Hero of the Russian Federation," Dolgov said. "I voted for the president, and I am sure that he is a principled opponent of any lawlessness. There is nothing to fire me for...You step on the throat of your own song, guys."
Telega Online later pushed back against Dolgov's claims in a message posted on its Telegram Channel. The note said that Dolgov's departure from the company was "not at all as spontaneous as he claims" and that he didn't renew an employment contract that had expired in April.
Telega also wrote that the company considers Dolgov's "accusations of bias and biased editorial policy" to be "inappropriate."
Jason Jay Smart, a political adviser on post-Soviet and international politics, told Newsweek that "the firing of the pro-Kremlin journalist who interviewed Prigozhin is a telling sign that the Kremlin's anger with Prigozhin is real."
"The Wagner Boss' emotional appeal to the Russian military leadership—to urgently change course before Russia's invasion of Ukraine fails, something that could cause Russia to collapse—is striking too close to home and is posing a significant threat to Russian state security," Smart said.