Russian Journalists Boycott Parliament Over Pro-Putin Politician's Sexual Harassment Case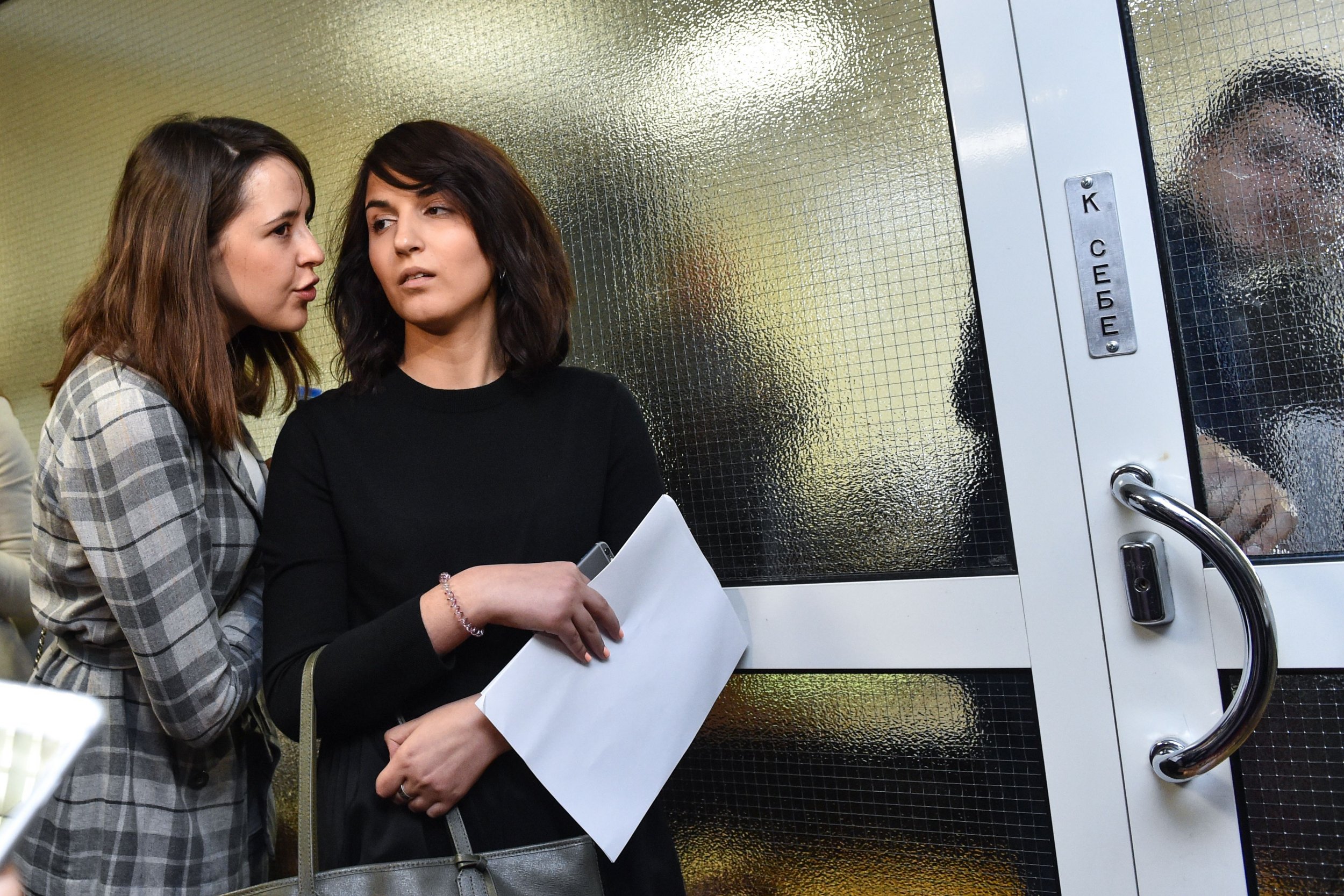 Russian media outlets are pulling out correspondents from the country's parliament, in solidarity with multiple accusers of alleged sexual harassment who have accused a top official of propositioning them for sex, trying to kiss them or even groping them.
The accusations against Leonid Slutsky, who heads the lower house's Foreign Affairs Committee, gathered momentum last month when no fewer than three female journalists shared stories that allege he made persistent advances at them during work. Two of the women made their case in front of parliament's Ethics Commission on Wednesday, which threw their case out in one sitting. Instead, Slutsky's colleagues cast suspicion on the allegations, asking why the women had come forward around the same time and in two cases, several years after the alleged incidents.
Related: In Russia, Parliament Has Thrown Out Sexual Harassment Allegations from Multiple Women Against Lawmaker
The decision has now spurred 19 outlets to suspend work with the lower house in some form or another, including top liberal news radio Echo of Moscow, the country's most esteemed investigative newspaper Novaya Gazeta and a triumvirate of independent business publications RBC, Vedomosti and Kommersant.
"If the rights of citizens are protected selectively, if the members of parliament are allowed to neglect the dignity and security of people counting on the corporate solidarity of the lower house, then the rights of everyone—not just journalists—are under threat," the statement from the Vedomosti daily newspaper read.
The RTVI channel also joined the boycott and underlined that it will remain out of the lower house for as long as Slutsky remains in office. In some cases, the boycott centers entirely on speaking to Slutsky specifically or lawmakers in the Ethics Commission that made the ruling.
The accusations follow a broadly similar pattern and two of the alleged incidents took place in Slutsky's office. The BBC Russian Service's Farida Rustamova accused Slutsky of segueing their interview last year from the topic of the French elections into offers for her to work for him, leave her partner and become his mistress. Then, she accused him of groping her.
RTVI's deputy editor Ekaterina Kotrikadze claimed she went to Slutsky's office seven years ago when he allegedly pinned her against a wall in order to kiss her. TV channel Dozhd's producer Daria Zhuk accused Slutsky of trying "rudely and persistently" to kiss her while he visited her studio as a guest in 2014, after she had ignored his emailed offer to go for a meal with him.
The country's larger, state-owned media outlets have shied away from the debate and, in the case of Russia's Channel One, abstained from reporting on Thursday's verdict entirely, the Meduza news site reported.
Reaction in the country's parliament, full almost entirely of Kremlin loyalists, has been strongly in Slutsky's favor and house speaker Vyacheslav Volodin said on Thursday all outlets who have joined the boycott will be stripped of their accreditation anyway, the Interfax news agency reported.
Volodin famously warned journalists when the allegations against his colleague came to light that if they find their work in parliament unpleasant, they should "change jobs."
Following the announcements of the boycott on Thursday, a female member of the Ethics Commission Raisa Karmazina defended the verdict, accusing the press of "making a mountain out of a molehill."
"Nobody ever harassed me," Karmazina told The Insider news website, which noted that the lawmaker repeatedly mispronounced the word. "I was three hundred times more beautiful than them and I was not any stupider either.
"I have been working for 50 years. It will be 49 years of service on July 1, since I was aged 18 and nobody harassed me. Nobody harassed. I did not give them a cause or anything," she added.