Russian Lawmaker Blames U.S. 'Climate Weapon' for Moscow's Warm Winter
Alexei Zhuravlyov, a member of Russia's lower house of parliament, blamed a secret U.S. "climate weapon" for the temperature anomaly that has resulted in unusually warm temperatures this season.
The Moscow Times reported that Zhuravlyov appeared on the Govorit Moskva radio station on Tuesday, where he said that the United States was purposefully using technology to warm Russia in order to create a climate catastrophe to destabilize the country. "If [Russia's permafrost] melts now, it will be a disaster.... The Americans know this, and they're testing this weapon," he said.
This has been Moscow's warmest recorded winter in 133 years. City administrators were even making artificial snow and trucking it to the city center in December, according to The New York Times. Meteorologists attribute Russia's warm temperatures this winter to an unusual front coming in off the Atlantic.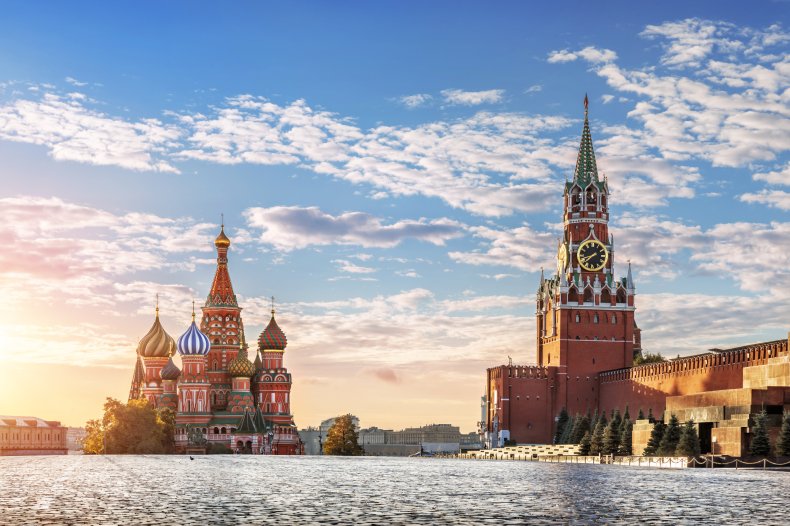 Newsweek subscription offers >
Despite that, Zhuravlyov told the station, "I'm convinced these are not random changes in the climate."
This wasn't the first time that Zhuravlyov, the leader of the ultranationalist Rodina party, has blamed Russian weather on American weapons. In October 2019, Russian news agency RIA reported that he appeared on state-owned Russia 1 television to declare that Siberian wildfires were also the result of climate tampering by the United States.
Russia's RBC TV reported that predictions for the remainder of the winter say the warm spell will continue, quoting meteorologist Evgeny Tishkovets of the Phobos weather center. He said that "in January it will be 4 to 6 degrees higher than normal. In February, 3 to 4 degrees."
The 1977 Environmental Modification Convention was ratified to unilaterally prohibit nations from changing weather or other environmental factors for hostile purposes. It followed the deployment of "Operation Popeye," a classified U.S. military venture to seed clouds over Vietnam to extend the monsoon season in specific locations so as to wash out roads and deprive the Viet Cong of the ability to transport troops and supplies by truck.
Newsweek subscription offers >
After the war ended, the United States realized that tampering with the climate could be devastating if weaponized and entered into bilateral talks with the Soviet Union to develop a ban on the techniques. Afterward, the U.S. took the measure to the United Nations.
That said, conspiracy theories about the weaponization of weather have continued. Many countries have dedicated organizations devoted to manipulating the weather. China is believed to have the world's largest, the Beijing Weather Modification Office, which seeds clouds to prevent hailstorms and end droughts.
According to a 2018 Pew Research Center survey, only 43 percent of Russians believe that climate change is a major threat to their country, while 21 percent believe that it is not a threat at all, the largest percentage of any country surveyed.
Russian Lawmaker Blames U.S. 'Climate Weapon' for Moscow's Warm Winter | News