Russian Politician Says Manchester Bombing Will Teach Britain 'a Lesson' for Not Cooperating With Russian President Putin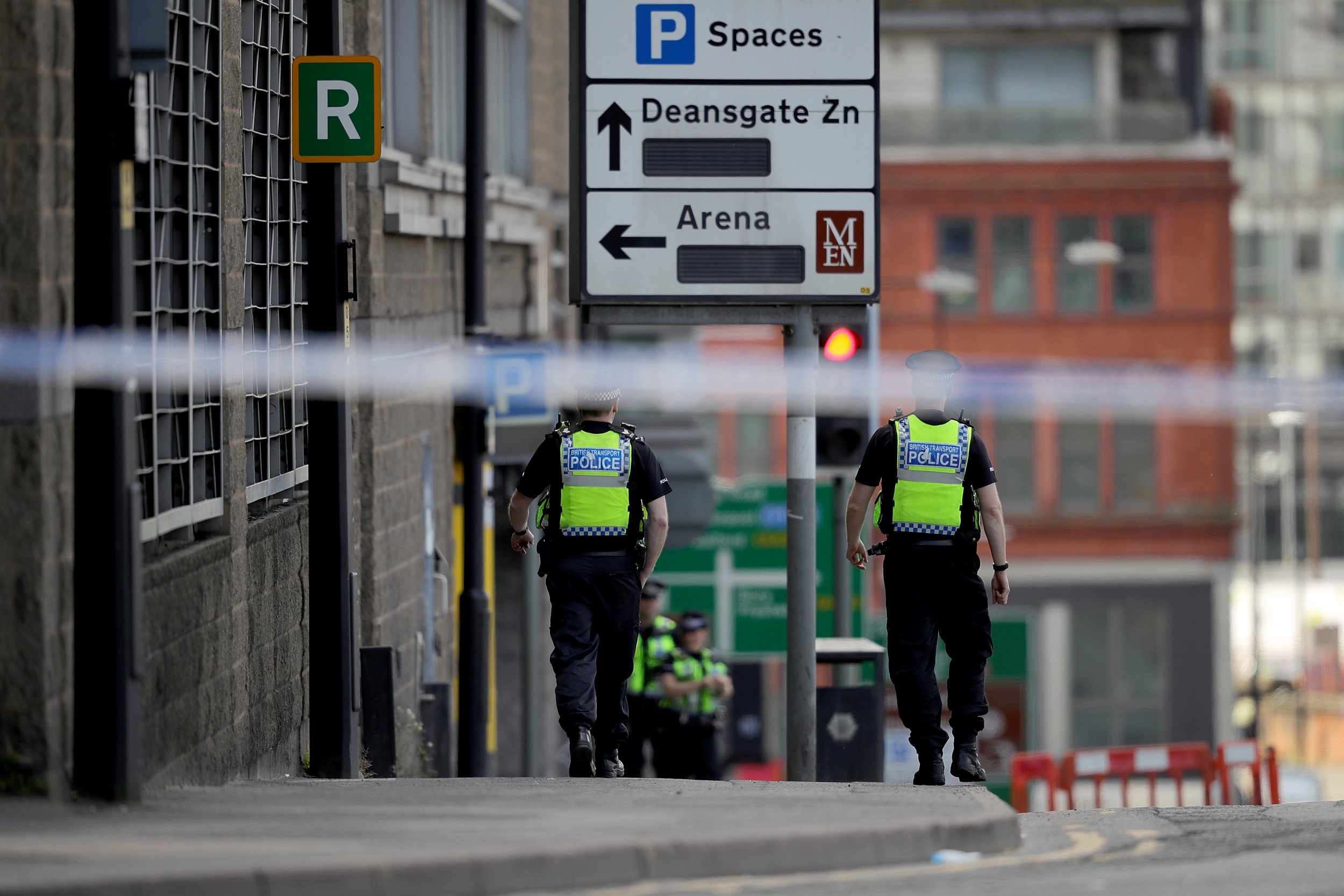 A top Russian politician censured Britain over the Manchester bombing that killed 22 people on Monday, saying it would teach U.K. security services a "lesson" for not cooperating with Moscow.
Viktor Ozerov, the 59-year-old chairman of the defense committee at Russia's upper house of parliament, said Britain's work to prevent a major attack on its soil was destined to fail, as it had refused to work with other intelligence agencies. He did not qualify his claim.
"Unfortunately, what happened in Manchester was a lesson to the British intelligence services that without the help of other countries, their work will fail," he told Russian state news agency RIA Novosti.
"[It] is yet another signal that the words of Russian President Vladimir Putin should be heard across the world. He has called time and again for a united front against terrorism, complete with uniform rules and free from double standards."
Read more: Trump calls attackers behind Manchester bombing "evil losers"
Putin "expressed his deep condolences" to British Prime Minister Theresa May on Tuesday and said Russia was ready "to build anti-terrorist cooperation with our British partners, both on a bilateral basis and within the framework of broader international efforts."
London and Moscow are at odds over Russia's backing of Syrian President Bashar al-Assad and have strained ties over alleged Kremlin involvement in the assassination of Russian defector Alexander Litvinenko, who died from drinking tea poisoned with rare radioactive isotope polonium in November 2006.
The Islamic State militant group (ISIS) claimed responsibility for the attack in Manchester, announcing in a statement circulated on encrypted messaging app Telegram that one of its "soldiers" had carried out the bombing. Police say they are treating the blast as a "terrorist incident." ISIS claimed its first attack on British soil in March, when a 52-year-old man drove a car into pedestrians in Westminster and stabbed a policeman to death. The attack left five people dead in total. Before that attack, security services said they had thwarted 13 plots on British soil in a year and a half.
Britain's security services are concerned by the return of the estimated 750 British nationals who have fought with the militant Islamist group in Iraq and Syria.
Earlier this month, Neil Basu, senior national coordinator for counterterrorism policing in Britain, said security services are dealing with daily threats to the British public, preventing at least three attacks in the past month. "Activity continues around the clock to identify and stop these threats, and we are making arrests on a near daily basis," he said.
Britain's threat level remains at "severe," the second-highest rank that denotes an attack is highly likely.
The British Foreign Office did not immediately respond to Newsweek's request for comment.