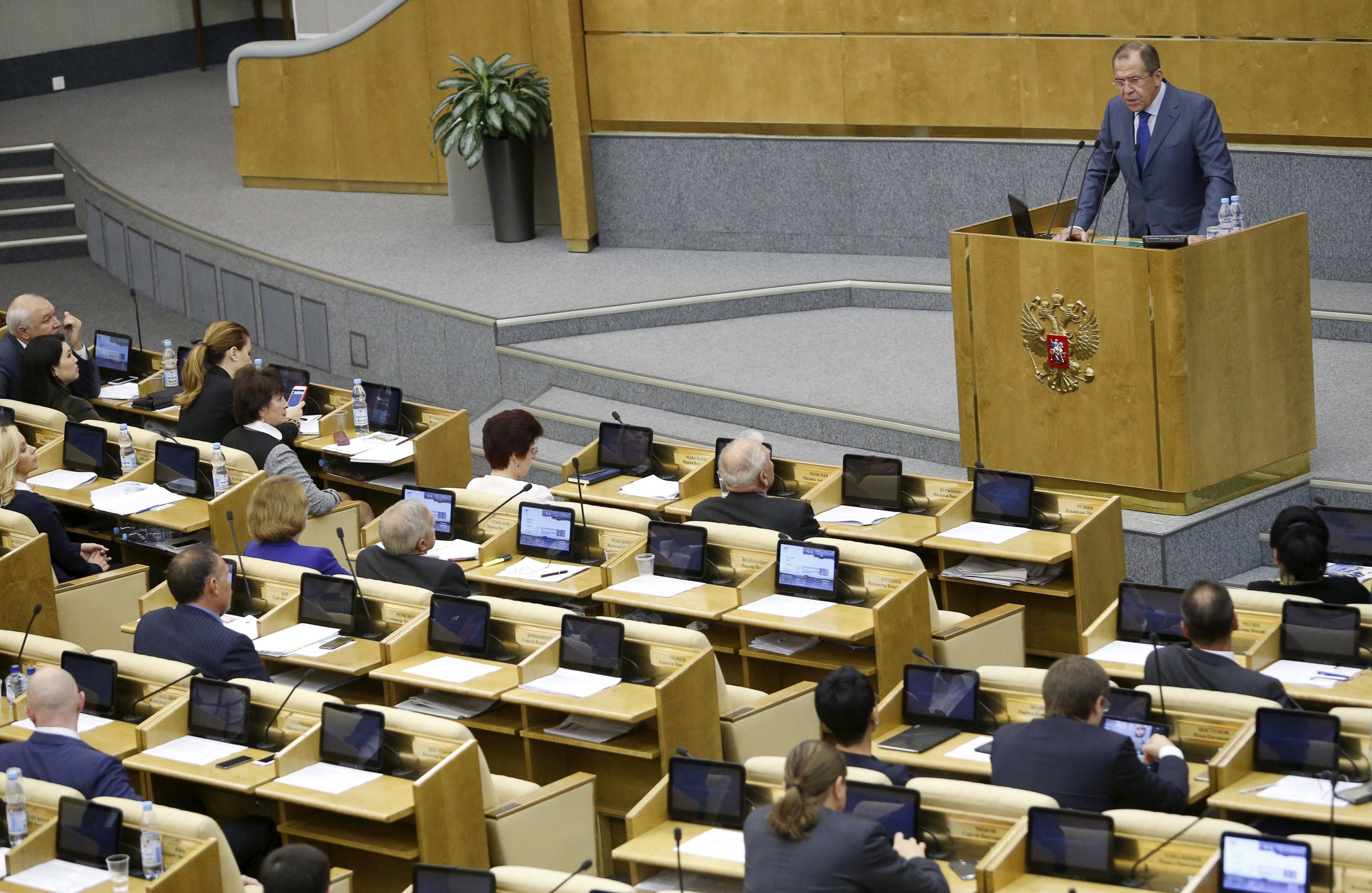 A controversial Russian law, which makes persistent protests punishable by jail, could be lifted with help from the country's pro-Kremlin far-right.
Article 212.1, a controversial statute introduced in 2014, allows authorities to treat repeated protests conducted without government permission as a criminal offence, even if they are peaceful. Offenders can be sent to prison for up to five years.
Ildar Dadin, an opposition and LGBT activist in Russia, was the first to be prosecuted under the law in 2015 and has subsequently complained of abuse in prison. Dadin remains the sole person to be charged under the law. His case has become an indictment of the government's crackdown on opposition, in the eyes of many liberals.
Unusually, liberal anxieties may be allayed by Russia's nationalist LDPR party. Four of the party's members are preparing a repeal of the controversial law—Igor Lebedev, Yaroslav Nilov, Sergey Ivanov and Andrey Svintsov have tabled the proposed change in the lower parliamentary house.
The quartet has echoed Dadin's defense, noting that Article 212.1 is inconsistent with Russia's constitution, which states that someone cannot be charged twice for the same offence. Breaching laws on local assembly once is an administrative, not criminal offence, usually punished with a fine.
"It is evident that the way article 212.1 is formulated, assumes the administrative violation by the person who has already borne due responsibility with the existing criminal code," the document said. "In Article 50 of the Russian Federal Constitution there is a ban on repeated punishments for the same violation."
Speaking to Russia's top independent news network Dozhd, Nilov said he is optimistic about the support his draft will receive, given that the ruling United Russia party recently passed a law equating MPs' public gatherings with voters to public demonstrations. Nilov believes this likely raises the odds that politicians will want to protect the right to public gathering.
"I think a lot of parliamentarians will support us," Nilov said.
According to a BBC source from the parliamentary administration who spoke to the broadcaster's Russian service on the condition of anonymity, the draft repeal was not coordinated with the Kremlin and has low chances of passing.