Federal prosecutors have charged a high-ranking Russian legislator and his staff for allegedly conspiring to secretly lobby U.S. officials to advance Moscow's interests.
The Department of Justice Thursday unsealed the indictment against Russian lawmaker Aleksandr Mikhaylovich Babakov, and two members of his staff. The charges are part of a broader effort by U.S. law enforcement to ensure sanctions against Russia and curb Moscow's disinformation efforts. The indictment provides a glimpse into Russian propaganda campaigns in the U.S.
The indictment alleges that from January 2012 to 2017, Babakov, who serves as deputy chair of the lower house of the Russian legislature, conspired with his staff as well as unnamed U.S. and European citizens to influence members of Congress.
Many of the activities of Babakov, 59, centered around Russia's gradual annexation of Crimea from Ukraine in 2014, which was declared illegal by the United Nations General Assembly.
"(Babakov and his staff) schemed to affect U.S. policy towards Russia through staged events, paid propaganda, and the recruitment of at least one American citizen to do their bidding in unofficial capacities," reads the indictment.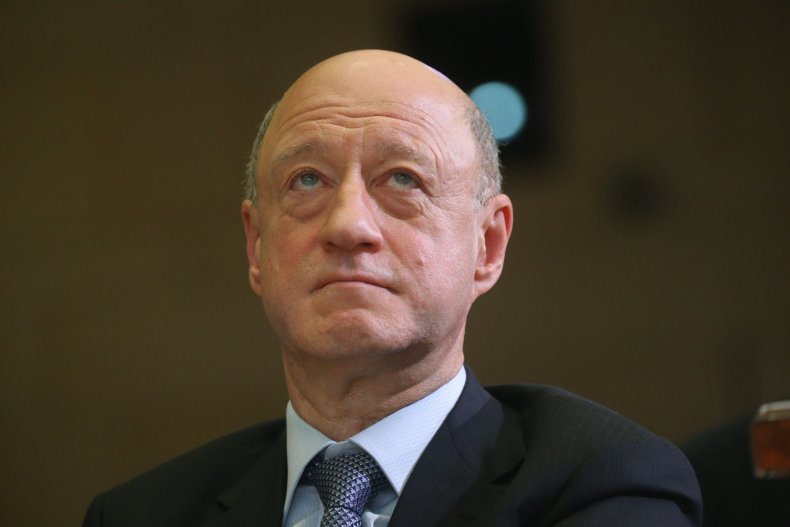 Prosecutors accuse them of seeking "to co-opt U.S. and European politicians and to influence public opinion in their favor, using American and European citizens as their proxies in an effort to validate them, bring them access to power, evade sanctions, and obscure their true objective to advance Russia's foreign policy."
Babakov and his staff specifically reached out to two members of Congress using an unnamed American and two European consultants, according to prosecutors.
The indictment does not name the members of Congress, but an email from one of the consultants to Babakov's staff said they were seeking a meeting with senators "to create with them a feeling of trust and to make them understand Russia isn't what it is described in the newspapers."
The email included in the indictment describes the senators as being potentially sympathetic to Moscow.
"We start already well because they are absolutely open to (Russian President Vladimir Putin) and not critic," reads the email contained in the indictment.
The indictment describes how in 2012, one of the consultants working with Babakov left one member of Congress "100,000,000 voicemails" to invite them on an all-expense-paid trip to meet European politicians and receive "an award." The member of Congress did not accept the invitation.
The consultants working with Babakov also contacted in 2012 three members of the U.S. House inviting them to a conference in Europe, according to the indictment.
During a period of political instability in Ukraine in 2014, Russia annexed Crimea. The U.S. and the European Union imposed new sanctions on Russian officials, including Babakov for supporting the annexation, according to the indictment.
Following the annexation, Babakov tried to recruit an American citizen for pro-Russia public relations and one of his consultants contacted a U.S. publication offering access to Crimean officials, according to the indictment. In 2017, Babakov and his staff tried to invite an American businessman and a member of Congress to attend a conference in Yalta, a city in Crimea, organized by a group called the International Council of Russian Compatriots.
Federal prosecutors have also charged two of Babakov's aides: Aleksandr Nikolayevich Vorobev, 52; and Mikhail Alekseyevich Plisyuk, 58.
They all face charges of failing to register as agents of Russia, lying to obtain tourist visas to enter they U.S. and conspiring to evade U.S. sanctions.
Newsweek has reached out to the Russian State Duma for comment.