Russian Media Identifies ISIS Killer As Siberian 'Jihadi Tolik'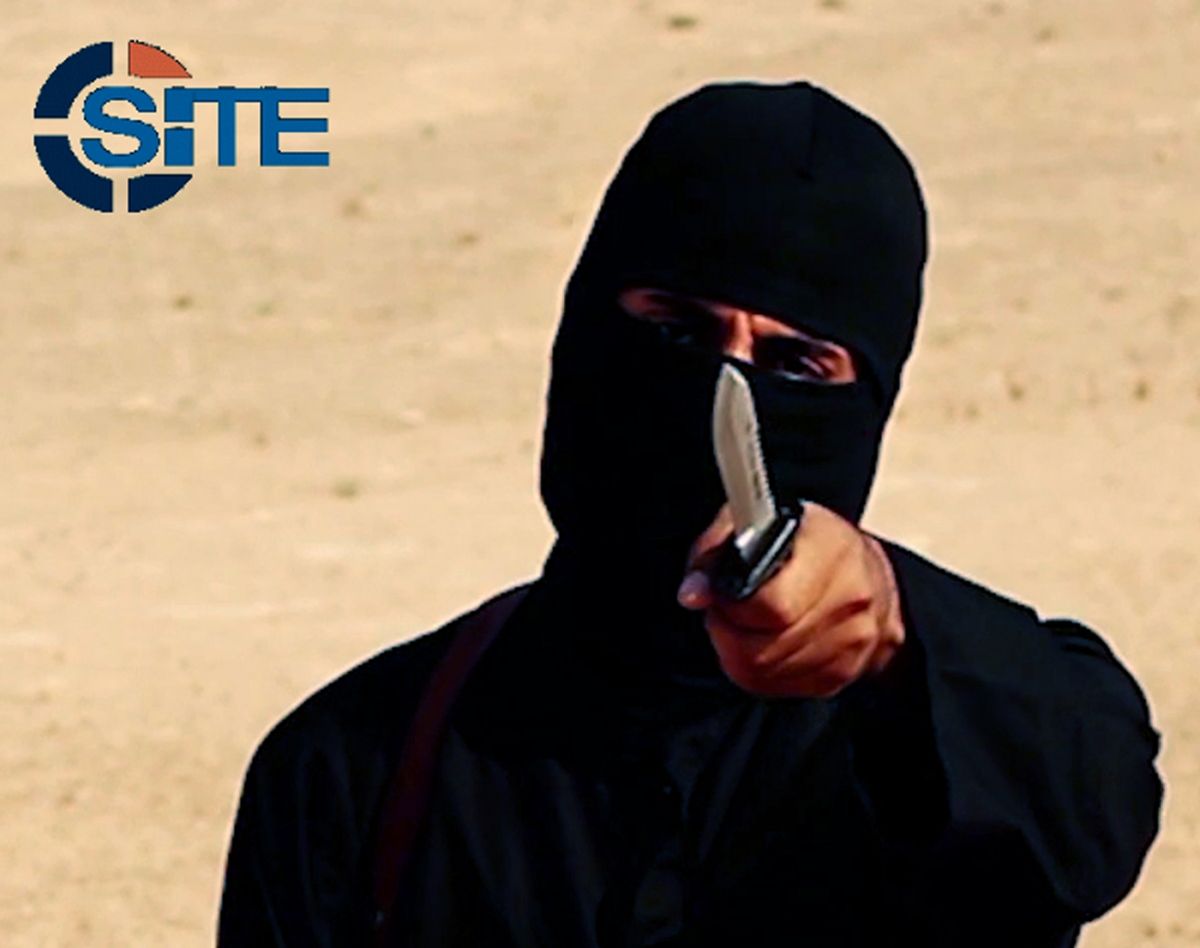 Russian media has identified the victim and killer in a video released by the Islamic State militant group (ISIS), purportedly depicting the beheading of a Russian spy. The killer—a white, bearded man who did not wear a mask in the video and spoke Russian—has quickly been branded "Jihadi Tolik."
In the video released this week, the victim identifies himself as Magomed Hasiev shortly before his death, but Russia's Ministry of Internal Affairs has not yet confirmed the identity of either man. On Friday Russian media announced that it had determined the identity of man now being likened to the British militant known as "Jihadi John", and also filled in more details about the victim.
Russian national daily Izvestia cites locals from Russia's Siberian Yamalo-Nenets region who claim to have "easily recognized" the face of the killer as that of 28-year-old Anatoly Zemlyanka. He is a native of Noyabrsk and is wanted by Russia's federal investigators. He is suspected of joining ISIS in 2013 and his parents and brother still live in Noyabrsk.
Meanwhile Pro-Kremlin news site Life News published an interview with Taras Zemlyanka, the man identifying himself as Anatoly's brother. He says he had not spoken to his brother in three years and all he knew was that his brother had moved to live abroad.
The site's reporters also visited what they claim to be Zemlyanka's former high school and obtained schoolboy photos of what appears to resemble the killer who appears on the video as a child. Reportedly he was a weak student but not a "hooligan."
Some Russian social media users have already nicknamed Zemlyanka "Jihadi Tolik," which is a nickname for Anatoly. The name of Zemlyanka's hometown Noyabrsk also began trending in Russia on Friday.
Ramzan Kadyrov, President of Russia's Republic of Chechnya, said on his Instagram page that the killer "has been identified" as a Russian national from Noyabrsk but did not make clear if he was citing existing press reports or state intelligence.
In the same post Kadyrov also confirmed that the victim in the video was a Russian national who lived in Chechnya. He was born Yevgeny Yudin in Russia's Chelyabinsk region in Siberia and was later adopted by a Chechen woman, according to Kadyrov, who does not mention when any of these events took place.
Kadyrov denied Yudin had any affiliation with Russian security services but says the man changed his name to Magomed (Muhammad) Hasiev in 2012.
Izvestia's report of Yudin's identity largely supports Kadyrov's but adds that the man was 23-years-old. One point of conjecture between Kadyrov and Izvestia's account is whether Yudin was born in Chechnya or not. Izvestia reports that he was born in the Chechen capital of Grozny, moved to Egypt and was recruited by ISIS there, while Kadyrov appears to allege that he moved to Chechnya after being adopted.
The Russian Ministry of Interior was not immediately available to comment on these reports.