Russian Media Undermines and Manipulates Turkish Cooperation With U.S., Report Says
Russian media have been working to undermine and manipulate Turkey's political and security cooperation with the U.S. and Europe, a new report has claimed.
Media organizations such as RT and Sputnik, as well as other Russian websites and broadcasts, have made a concerted effort to exacerbate "mutual skepticism and highlighting policy differences" between Turkey in relation to the U.S. and Europe, the report by the U.S. Army-funded nonprofit RAND Corporation says.
The analysis examined Russian media coverage following three major Turkish events in recent years: Turkey's November 2015 downing of a Russian military aircraft, the July 2016 coup attempt against Turkish President Recep Tayyip Erdogan and the December 2016 assassination of the Russian ambassador in Ankara.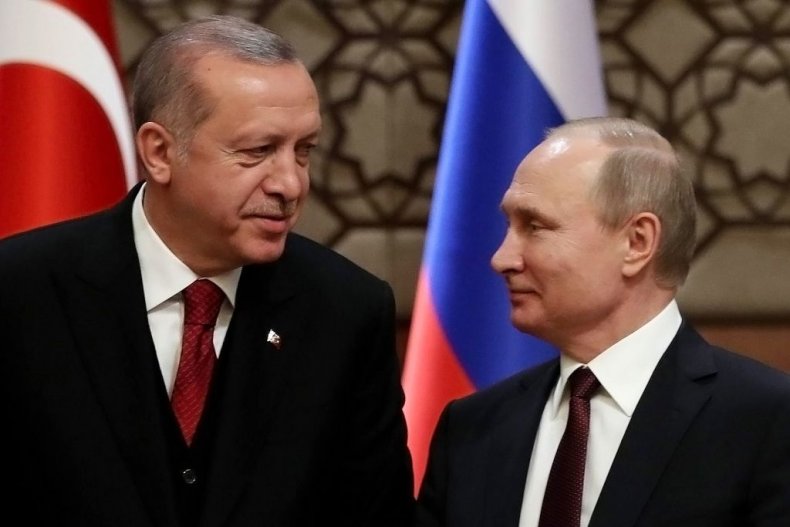 "The Russian media efforts following each of these three events are revealing and representative examples of different Russian propaganda strategies and techniques in practice," the report explained. "Efforts in these cases are all related to pressuring Turkey or creating fissures with the West."
According to the analysis, in the wake of each event, Russian media worked to promote tensions between Turkey and NATO, encouraged Ankara to support Russian actions in Eurasia and the Middle East and influenced the country's internal political development to transform it into a "more compliant partner."
Following the coup attempt against Erdogan, the Russian media emphasized conspiracy theories that Washington had backed allies of Fethullah Gulen, a Muslim preacher who remains in exile in the U.S., in a bid to topple the Turkish regime. The U.S. and Gulen have consistently denied any involvement in the failed coup; however, Erdogan has used the theory as an impetus for a wide-ranging purge of political opponents, journalists and activists in his country.
"For many Turks, Gulen's continued presence in the United States fuels suspicion of the United States and feelings of betrayal," the report pointed out. "Russian media took advantage of this situation."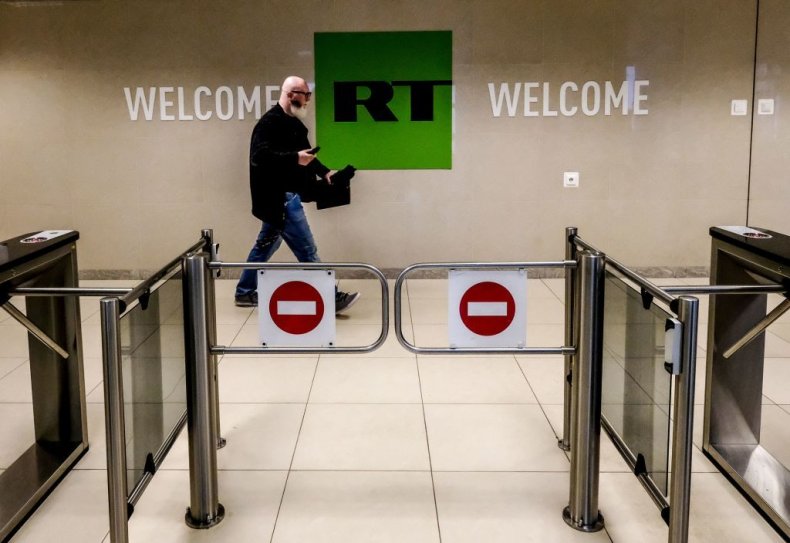 Former Turkish military adviser Metin Gurcan explained the potential negative repercussions of such Russian efforts. The report quoted him as saying that he has "frequently been hearing in Ankara an increasing dose of 'Isn't it time for Turkey to withdraw from the military wing of NATO?'"
"If these whispers gain traction and Turkey's ties to the Western security bloc weaken, it is likely that calls for Turkey to leave the military wing, if not NATO itself, will intensify," Gurcan said. Efforts by Russian media work to promote this perspective and "reinforce" such sentiments, the report suggested.
The report has come at a time of heightened tension between Washington and Ankara, as President Donald Trump has implemented sanctions to pressure Erdogan to release American pastor Andrew Brunson. Turkey has accused Brunson of involvement with the failed coup against Erdogan.
Russian efforts to influence U.S. policy and elections via state-backed news outlets and social media have also been a hot topic, with major tech companies such as Facebook, Twitter and Google taking steps to curb such actions. Numerous reports from intelligence agencies and tech firms have highlighted ongoing Russian meddling attempts, despite President Vladimir Putin's consistent denials.