Russian Military Flew to North America Through Arctic for First Time Since Soviet Collapse: Minister
Russia has sent military jets over the North Pole and towards North America for the first time since the Soviet Union's collapse, Moscow's Defense Ministry has announced.
Speaking to the ministry's board on Wednesday, Defense Minister Sergey Shoygu announced that Russia's "anti-submarine aviation" had made its first post-Cold War voyage over the North Pole towards America. When the flight took place and for what reason Shoygu did not explain, state news agency RIA Novosti reported.
Related: Russia fires ballistic missiles in Arctic combat test
Russian jets repeatedly triggered sorties by the U.S. Air Force last year, resulting in one stretch of 30 days when American aircraft carried out intercepts of Russian military aviation five times. At the time, a U.S. military official described the Russian forays as "strategic messaging," tied to Moscow's goal of showcasing its presence in the Arctic. It is unclear if any of these flights were among the flyovers that Shoygu referred to on Wednesday.
The Kremlin has outlined presence in the Arctic as a particularly important development area for the navy and wider military. It is one of five countries with a territorial claim over the resource-rich northern waters of the area. The others are the U.S., Canada, Norway and Denmark.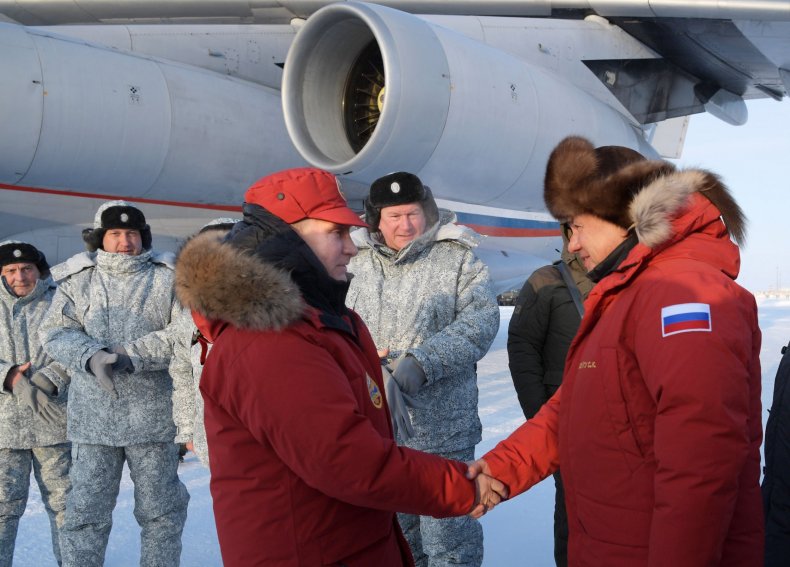 Moscow's first transpolar flight over the High North took place in 1937. However, that was not in a military aircraft but a single-engine ANT-25 jet that flew for 60 hours until it landed in Vancouver, Washington.
In addition to the announcement, Shoygu also gave an account of other upgrades to Russia's military standing around the North Pole, such as the opening of new bases along on northernmost coastline and the arrival of the military's new ice-breaker Ilya Muromets.
The Russian Northern Fleet is also in the process of testing several new vessels including the frigate Admiral Gorshkov, the large amphibious landing ship Ivan Gren and the sea tanker Academic Pashin.