MH17 Flight Was Downed by Russian Military Unit, Investigators Reveal
Malaysia Airlines flight MH17 was downed by a missile fired by a Russia-based military unit, investigators have said.
A Joint Investigative Team (JIT) made up of officials from Australia, Belgium, Malaysia, the Netherlands and Ukraine made the announcement at a press conference on Thursday in Utrecht.
The Boeing 777 was shot down on July 17, 2014, killing all 298 people on board, two-thirds of whom were Dutch, with the rest from 16 other countries.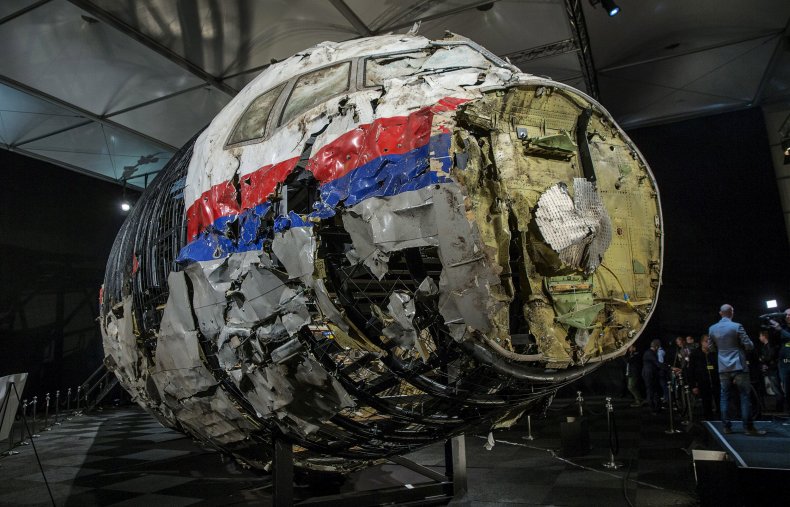 Wilbert Paulissen of the Dutch National Police said the missile came from the Russian military's 53rd anti-aircraft missile brigade in the city of Kursk, the Associated Press reported.
"All the vehicles in a convoy carrying the missile were part of the Russian armed forces," he said.
Paulissen presented interim results of the probe into what happened on the ill-fated flight that was heading from Amsterdam to Kuala Lumpur, Malaysia. It backs what had already been revealed by Bellingcat, a U.K. team of researchers into the crash.
A report completed in October 2015 found that the plane had been hit by a Russian-made Buk missile fired over territory held by pro-Russian separatists in the war-torn Donbass region of Ukraine.
Despite evidence that Moscow has been backing separatists fighting against Kiev, Russia denies it has interfered in Ukraine's internal affairs and says it was not involved in the downing of the jet.
The blaming of a Russian military group for the tragedy comes as investigators made a public appeal for more information about what happened.
There was also an emotional plea in the Russian media by relatives of the Australian victims of the crash.
An open letter published by the newspaper Novaya Gazeta and signed by nine family members of those who died says that the FIFA World Cup in Russia has been overshadowed by the ongoing mystery into the aviation tragedy.
"We hold the Russian state and its leaders as ultimately responsible for the deaths of our family members. All the credible evidence points in that direction," the letter said.