Russian Military Jet Comes Within 5 Feet of U.S. Plane on Black Sea, Performs 'Unsafe' Intercept: Report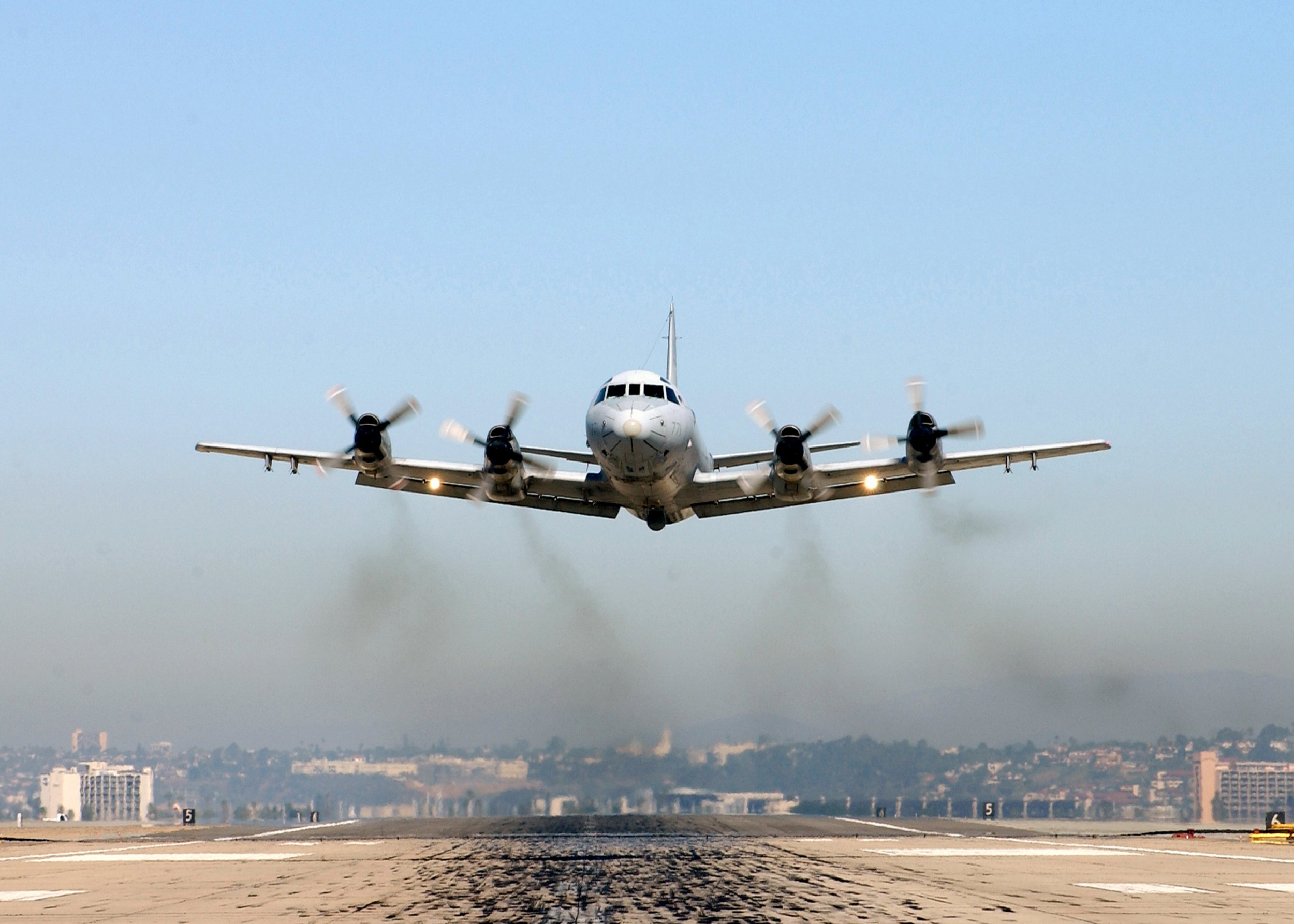 Updated | A Russian military jet performed an "unsafe" intercept on the Black Sea on Monday, flying within 5 feet of a U.S. Navy plane on the Black Sea, U.S. military officials told CNN.
The U.S. Navy P-3 surveillance plane was reportedly flying in international airspace when the incident occurred and was forced to end its mission prematurely as a result.
The intercept lasted two hours and 40 minutes, according to a statement released by the U.S. military. "The Russian military is within its rights to operate within international airspace, but they must behave within international standards set to ensure safety and prevent incidents... Unsafe actions increase the risk of miscalculation and midair collisions," the statement read. "The U.S. aircraft was operating in accordance with international law and did not provoke this Russian activity."
The last time such an intercept occurred on the Black Sea was in November 2017. After the incident, which involved a Russian Su-30 fighter jet and a U.S. P-8A Poseidon, Nikolay Antoshkin, the retired deputy commander of Russia's air force, said the U.S. shouldn't have any presence in the area. "Americans have nothing to do in the Black Sea. This is an enclosed sea," Antoshkin said at the time.
Russian and U.S. military planes also were involved in an incident in December in Syria in which US F-22s intercepted Russian Su-25 close-air support jets after they flew over a deconfliction line along the Euphrates River. At one point, the F-22s even fired warning flares at the Russian aircraft, and one of the U.S. warplanes was forced to perform a risky maneuver to avoid a midair collision with one of the Russian jets.
The U.S. military has sought to bolster and modernize its presence in Europe in response to Russian aggression in recent years, particularly in the wake of the annexation of Crimea in 2014. Russia's interference in the 2016 presidential election has compounded tensions between it and the U.S. that are seemingly being felt across the U.S. military.
While visiting U.S. Marines stationed in Norway around Christmas, U.S. Marine Corps Commandant General Robert Neller told the troops to be prepared for a "big-ass fight."
"I hope I'm wrong, but there's a war coming. You're in a fight here, an informational fight, a political fight, by your presence," Neller said at the time.
Update: This article has been updated with a statement from the U.S. military.