Russian Military Jets Fly Over Sea of Japan for Special Drill Amid North Korea Tensions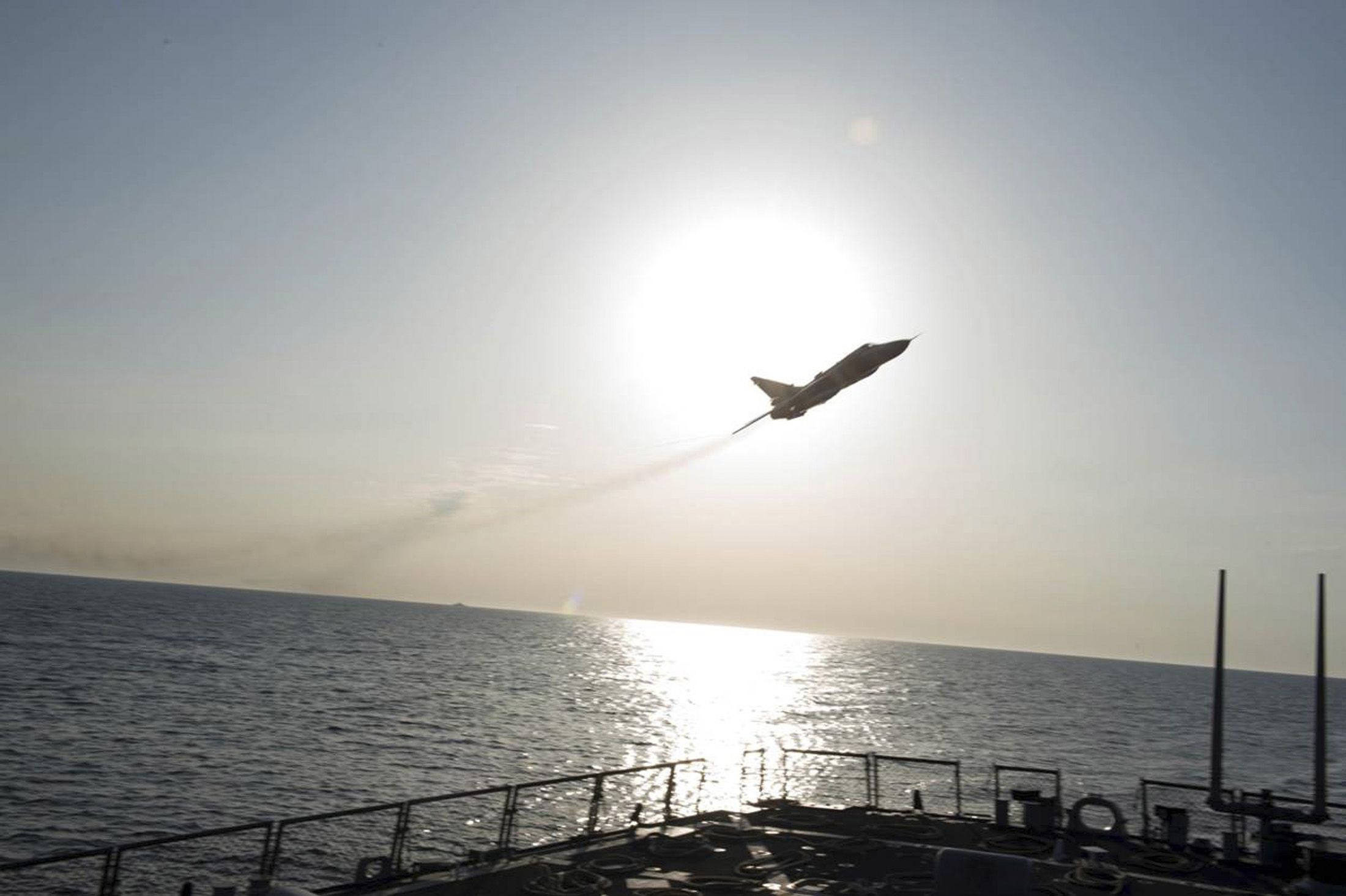 Russia has sent its reconnaissance jets on a series of exercise maneuvers, stretching to the "maximum range" permitted in the Sea of Japan, in another reminder of Moscow's military deployments near the politically tense patch of the Asia Pacific.
Russia borders North Korea and has been a party in past peace talks between the regime and its U.S.-allied neighbor South Korea. The Kremlin is also engaged in an unresolved land dispute with Japan over islands in waters between the two countries and the Russian navy has thrown its weight behind Chinese territorial claims, holding joint drills in the South China Sea.
Read more: How two Russians got sentenced to sobriety after their drunkenness cut off power supply for 70,000 Siberians
In recent months, as Pyongyang's standoff with Washington has intensified, Russia has tried to issue reminders that it is itself a potent military force in the east, running numerous drills in its Primorye region, which contains Russia's short border with North Korea. It is not firmly allied with either side but has scrambled to test its defenses near its border with the North as Kim Jong Un's regime and the U.S. administration have traded threats of war.
Russia's latest tactical training in the region rallied airmen and air defense troops for a flyover above the Sea of Japan, the military announced Thursday via state news agency RIA Novosti. The statement noted that the military sent its all-weather Su-24MR recon jets to waters bordered only by Russia, Japan and North and South Korea "at a maximum range, performing a series of special tasks."
Virtually all nearby militaries concerned about the rise in tensions on the Korean peninsula have been active in the Sea of Japan, also known as the Eastern Sea. The U.S. naval aviation lost a plane in the waters after a crash earlier this week.
The drill was one of several Russian military training moves in the Pacific as part of the concluding phase of their practice schedule for 2017. Fighter jets further north, off the coast of Kamchatka, which is separated from Alaska by the Bering Sea, practiced putting down enemy aircraft violating Russian airspace, the military announced also on Thursday.
The Russian air force used a MiG-31 fighter jet as a designated enemy aircraft, simulating its unwanted entry into Russian skies at supersonic speed. A group of jets like it were ordered to catch it and, using electrical signaling in the place of live fire, to take it down.