The Russian military will take steps to respond to a possible deployment of new American nuclear missiles in Europe, as President Donald Trump has threatened to withdraw the U.S. from a Cold War–era arms treaty.
Sergei Ryabkov, Russia's deputy foreign minister, said on Monday that his country was skeptical of statements from European and U.S. leaders saying that additional nuclear weapons would not be rolled out. As a result, he said, Moscow's armed forces have begun to prepare.
"We hear [the denials] but nothing more," said Ryabkov, according to Reuters. "Plans have been changed many times before. We don't want to be disappointed in our [U.S.] colleagues again, and therefore we are assuming the worst-case scenario in our military planning."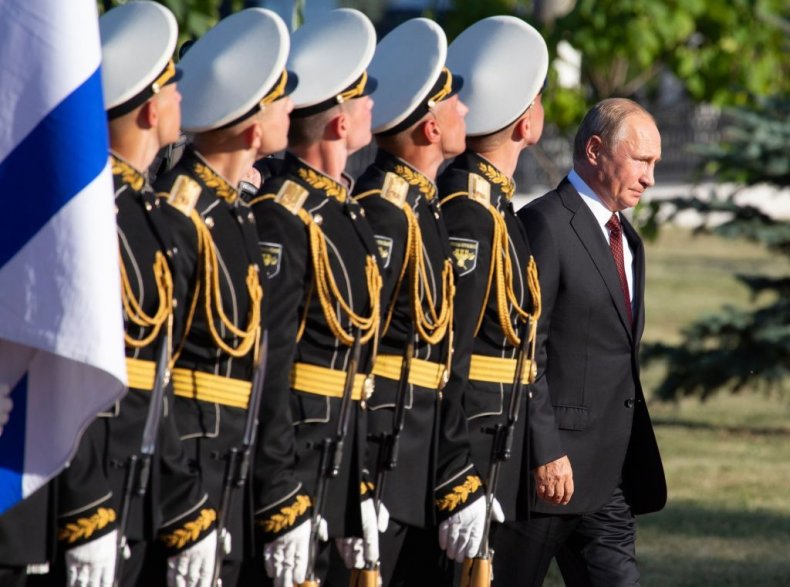 Trump announced in October that he planned to remove the U.S. from the Intermediate-Range Nuclear Forces Treaty (INF), signed in 1987 between former President Ronald Reagan and Mikhail Gorbachev, the leader of the now-defunct Soviet Union.
"Russia has violated the agreement. They have been violating it for many years," Trump said following a Nevada rally. "And we're not going to let them violate a nuclear agreement and go out and do weapons and we're not allowed to."
European allies Germany and France raised concerns about Trump's plan, with French President Emmanuel Macron arguing that such a move would undermine Europe's security. Macron said earlier this month that Europe should build a unified military to counter threats created by Russia, China and the U.S.
"We can't ignore the potential deployment of new American missiles on territory from where they will be a threat to Russia and its allies," Ryabkov said, explaining that such U.S. maneuvers would allow Washington to order strikes "deep inside Russia."
Russian President Vladimir Putin warned at the end of October that European nations could be targeted by his military if they allowed more U.S. missiles to be deployed. The leader suggested that Moscow's reaction would be "very fast and effective," and said that such actions from the Western nations would force his country to retaliate.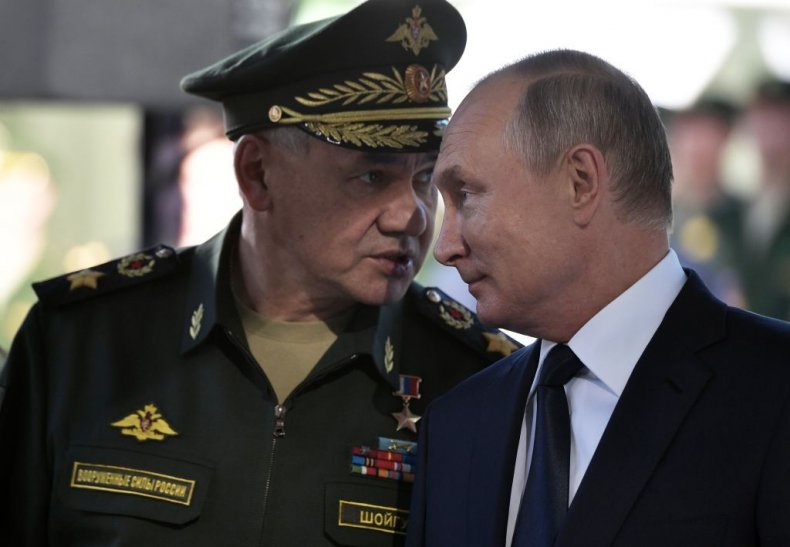 NATO Secretary-General Jens Stoltenberg, conversely, warned that Russia's intermediate-range cruise missile posed a serious risk to the stability of the Euro-Atlantic area.
"No arms-control arrangement can be effective if it is only respected by one side," Stoltenberg said at the end of October. Defending the White House's tough stance, the secretary-general said, "For over five years, the United States has pursued diplomatic and technical avenues with Russia aimed at preserving the INF Treaty."
Ryabkov declined to reveal any specific planning or steps the Russian military was undertaking, but he told reporters they would be "effective" and "relatively inexpensive," according to Reuters.