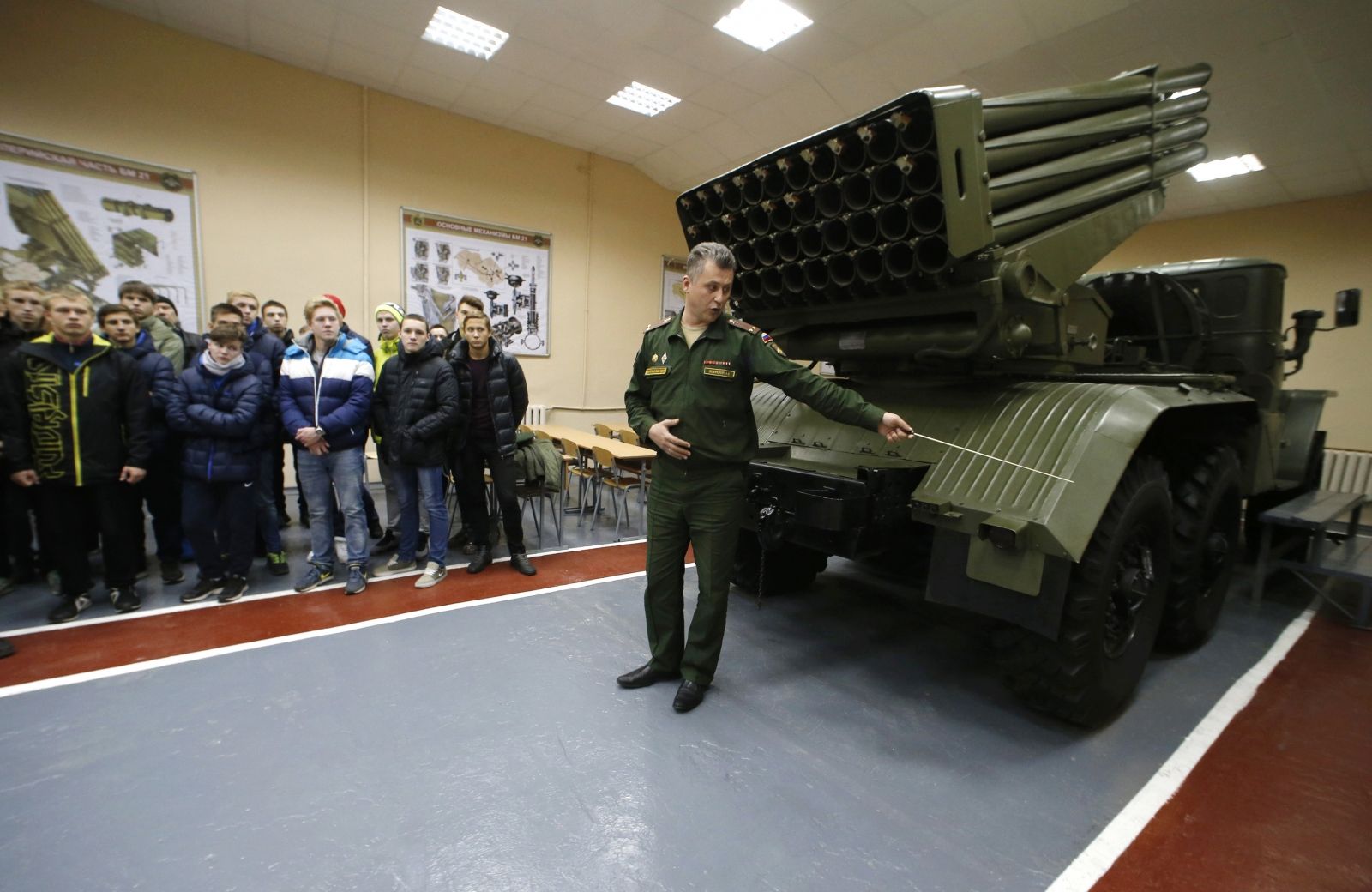 Russia's armed forces are scheduled to receive a total of 2,000 units of missile and artillery equipment this year, according to the Russian Ministry of Defence's Main Missile and Artillery Directorate, also known locally by the acronym GRAU.
GRAU is charged with organizing the armament schedule of the Russian military, every branch of which is under pressure to reach modernization targets set by the Ministry of Defence. A plan set out in 2010 aims to increase the amount of the armed forces' kit classified as "modern" from 10% to 70% in 2020.
The Russian military has ordered 1,400 new units of missile and artillery kit and over 600 units of upgraded equipment, head of GRAU, Nikolay Parshin, told state news agency Itar-Tass. Parshin did not specify exactly what units had been ordered, however a number of heavy weapons fall under the bracket of missile and artillery kit, including anti-tank howitzers and missile systems such as the Buk M1-2.
The new intake of equipment is intended to introduce a more uniform and higher standard across the armed forces' equipment, according to Parshin. "This will allow us to start 2016 with set parameters on the equipment of our armed forces with modern examples of missile and artillery weapons," he said.
Part of GRAU's responsibilities, besides managing the armament of the military is also organising programmes designed to educate servicemen in using new equipment.
To that end Parshin highlighted that after receiving the new equipment, the armed forces must "increase the number of hours of technical training in military schools" so soldiers can familiarise themselves with it.
Speaking to Tass, Russia's deputy minister of defence Dmitry Bulgakov also highlighted the need to increase soldier's proficiency with new equipment in general.
"The main thing about any weapon is the mind of its master," Bulgakov said. "Having new weapons and technology - that is not enough, you need to skillfully and properly utilize them."