Russian Military Vehicles Enter Ukraine Overnight as 'Aid' Convoy Waits Near Border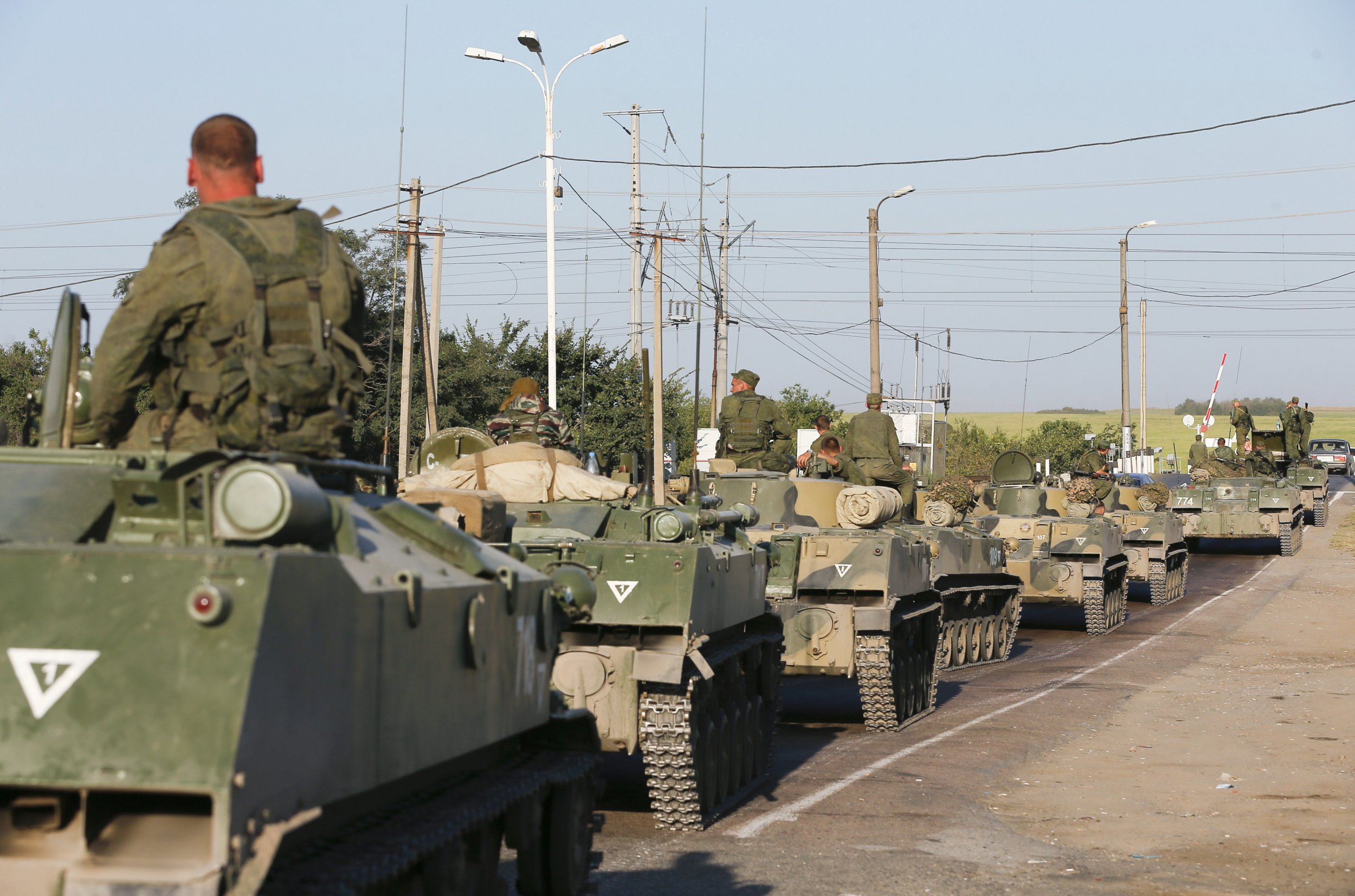 Ukrainian officials on the Russian border have begun inspection of the 280-lorry convoy, which Russia claims is carrying humanitarian supplies from Moscow to the country's eastern Luhansk province.
However, the humanitarian convoy increasingly looked like a sideshow after journalists for UK papers the Guardian and Telegraph reported seeing a convoy of "23 armoured personnel carriers, supported by fuel trucks and other logistics vehicles with official Russian military plates" crossing the border into Ukraine in an area not controlled by Kiev under the cover of darkness.
According to the Guardian "several military transporters loaded with artillery and tanks" had also been spotted following the humanitarian convoy, which was being escorted by two military helicopters.
Adding to concern from the Ukrainian government, Lithuanian foreign minister Linas Linkevicius voiced his skepticism over Russia's claim that the humanitarian convoy was a goodwill gesture, telling Reuters his government had reason to believe Russia was in fact moving military equipment into Ukrainian territory today.
"We are very much concerned about the situation developing [in Ukraine] because, on the one hand, we are talking very much about this so-called humanitarian convoy but, at the same time, we see that escalation continues, and we have reports that during the night 70 pieces of military equipment again entered through the border,"
According to a random inspection of the aid convoy's white lorries by the Guardian, it does appear to be carrying humanitarian supplies. Bags of wheat and sleeping bags were seen.
The Ukrainian government had previously expressed concern the convoy, unsanctioned by the UN, OSCE or the Red Cross, could be carrying arms to pro-Russian separatists in eastern Ukraine.
Russian foreign minister Sergei Lavrov told press earlier this week Russia would allow the convoy's contents to be inspected by OSCE and the Red Cross once delivered in eastern Ukraine, as unloading the 2,000 tonnes of supplies on the border would be too time consuming.
The Red Cross announced "initial contact" with the convoy had been made on Thursday evening, but it is unclear whether they have been involved in inspecting the convoy's contents yet.