Save the Chocolate: Suspected Russian Mobsters Charged With Stealing 10,000 Pounds of Sweets in New York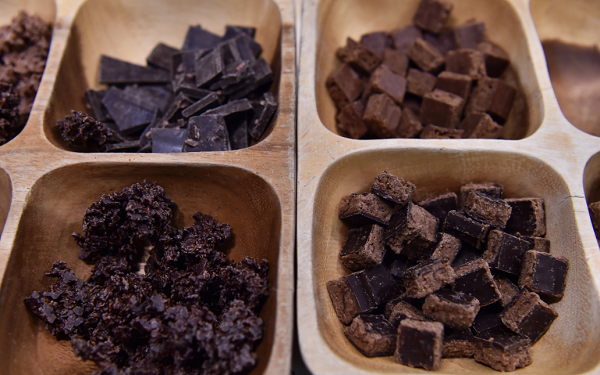 More than 30 alleged gang members—at least one of whom may be guilty of having an extraordinary sweet tooth—have been arrested on charges including the theft of 10,000 pounds of chocolate confections.
The suspects, said to be members of the Shulaya Enterprise, a Russian-organized crime group operating in and around New York City, were apprehended Wednesday by the FBI's Joint Eurasian Organized Crime Task Force. Two of the group's suspected leaders, 40-year-old Razhden Shulaya and 37-year-old Zurab Dzhanashvili, were among those nabbed, NBC New York reported.
Along with allegedly stealing and trafficking thousands of pounds of chocolate, 32 members of the group were indicted on charges of racketeering, murder for hire, extortion, gambling, wire fraud, credit card fraud, identity theft and narcotics trafficking, which also included moving large quantities of cigarettes.
Court documents say the enterprise has carried out a "dizzying array of criminal schemes," listing acts like seducing and drugging captives with chloroform before robbing them, hacking casino slot machines in Atlantic City and attempting to establish an illegal poker gaming system in Brighton Beach.
The suspects range in age from 22 to 59, and most were born outside the U.S. Several of them have been affiliated with crime groups in Ukraine, Georgia and the Russian Federation. Branches of the Shulaya Enterprise have also been uncovered in New Jersey, Pennsylvania, Florida and Nevada, according to court documents.
Along with being labeled as the ringleader of the sweet thieves, Shulaya, whom the complaint lists as the "vor"—or thief-in-law of the organization—reportedly assisted and offered protection to several members of the group who carried out various crimes.
Many of the crimes the suspects are being charged with are expected to be tried for maximum sentences, according to court documents.
This isn't the first time chocolate crime has been in the news. Last year, a man in Louisiana faced a 20-years-to-life sentence after he was caught stealing $31 worth of chocolate bars from a Dollar General convenience store in New Orleans, according to The New Orleans Advocate. Jacobia Grimes, who had been arrested 24 times and had eight felony convictions prior to his July 2016 arrest, made national headlines when Assistant District Attorney Iain Dover tried Grimes as a habitual offender, which could have resulted in his serving a life sentence.
Grimes ended up receiving a two-year sentence, which is sweet when compared with life in prison.