Russian MPs Joined EU Colleagues at PACE For the First Time Since Boycott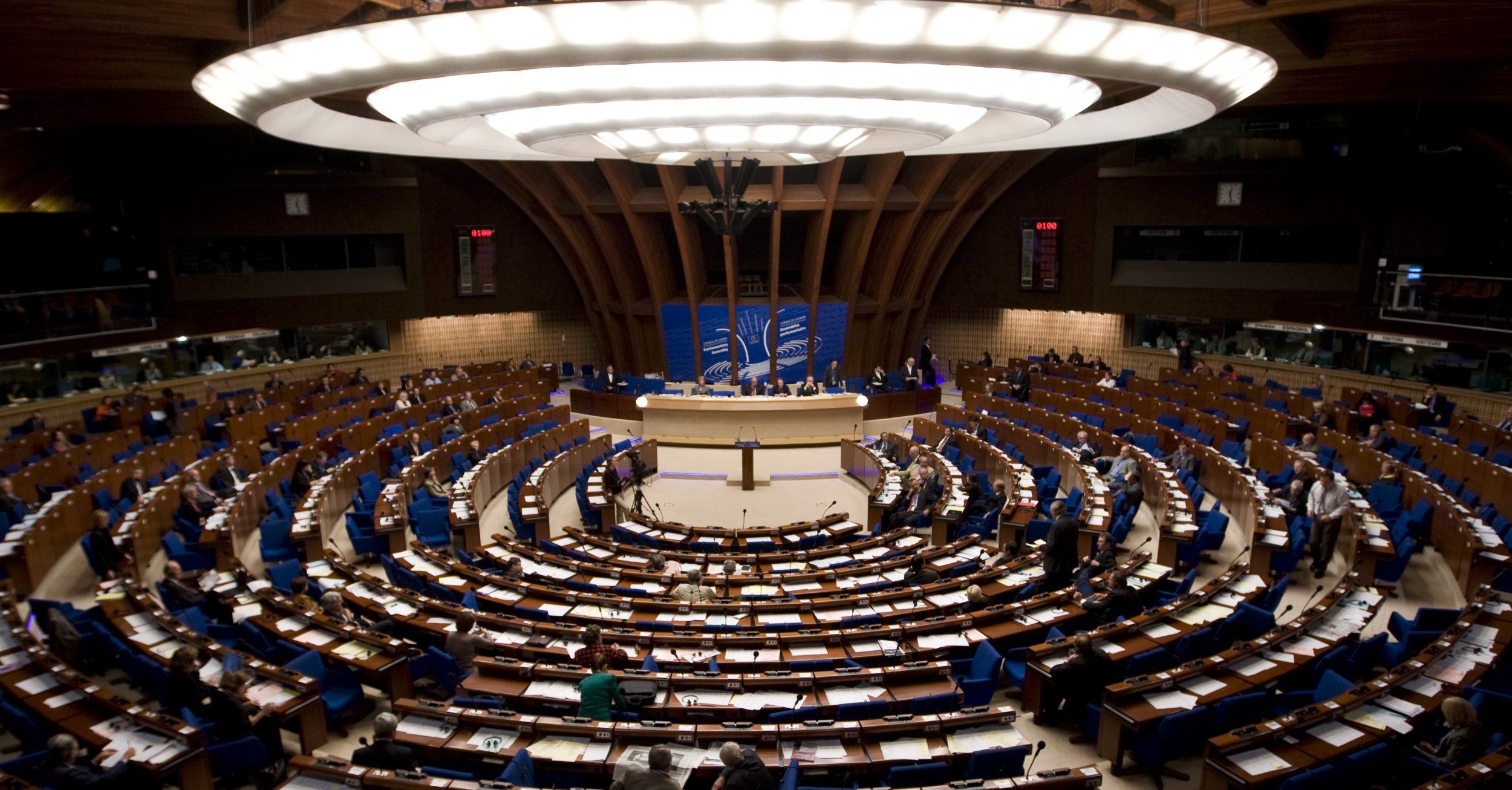 Russian parliamentarians returned on Friday to the EU's Parliamentary Assembly of the Council of Europe (PACE) despite since suspending their involvement in the fallout around Russia's annexation of Crimea in 2014.
The five-member delegation, comprising several outspoken Russian, pro-Kremlin lawmakers, returned on a one-time basis, vowing it would not "beg" PACE to restore its voice in Europe. Its message prompted Ukraine's own PACE delegation to call on the council to maintain its current policy to Moscow until Russia shifts its policies on the status of Crimea and Ukraine's war-torn east.
The conflict dates back to Russia's annexation of Crimea from Ukraine in 2014. PACE serves as one of the most significant arenas where Russian members of parliament can debate alongside European parliamentarians on issues such as human rights and international law.
When the Russian parliament endorsed Russian President Vladimir Putin's annexation of Crimea in 2014, PACE stripped it of voting rights. In response, Russia's parliament immediately suspended support for PACE and has demonstratively missed the last two January deadlines to ratify its delegation, leaving its seats empty since 2016.
Because Friday's discussion pertained to "modalities of cooperation between PACE and the Russian parliament in 2017," PACE invited a group of Russian lawmakers to attend, a spokesman for the Assembly told Newsweek. "But just to be clear: This was not the return of a Russian parliamentary delegation to PACE. It was an exchange of views between PACE's Standing Committee, on the one hand, and representatives of the Russian parliament, on the other," he added.
Moscow accepted the invite, but sent a lineup of delegates including several outspoken and hardline critics of Western policies towards Russia. "The delegation is prepared. They are professionals," Vyacheslav Volodin, Russian lower house speaker, told Russian state press about the team he fielded to PACE on Friday. "That is why I think that that dialog will be established."
At the helm was Volodin's deputy, Pyotr Tolstoy, who caused controversy in Bulgaria last year by boasting that Moscow did not need to be friendly but could "simply purchase" the Balkan country; he also offended Russian Jews by suggesting their predecessors were to blame for "destroying our cathedrals."
"We are not begging anyone and we will not beg anyone to restore our delegation in PACE," Tolstoy said in his official statement to the assembly. "Russia will conduct dialogue only after the regulation of the assembly is changed so that national delegations cannot be stripped of the right to vote. We strongly hope that our presence will push colleagues towards this choice. In essence you have to decide if you will build Europe with Russia or without Russia."
Ukrainian delegation member Volodymyr Ariev criticized such statements, saying that it is "absolutely normal" to rescind voting rights from a member state of PACE who does not respect the sovereignty of another member state. "We were friends," Ariev said during his live broadcast of the meeting, referring to the closeness between the two countries prior to 2014. "But the Russian government do not want to see friends, they want to see servants."
"We are not going to explain to our neighbors in Ukraine that we are never going to reconsider the decision on Crimea," Tolstoy said, declaring that Moscow had made it clear enough it will not restore Ukrainian control over the peninsula. "That is not why we came here."
While the presence of the Russian delegation showed PACE little sign of progress in the stalemate between the assembly and Moscow, Agnia Grigas, Russian political analyst at Atlantic Council says the visit does show Russia is testing Europe's united line on Russia, something Moscow perceives as weakening.
"The geopolitical context has changed and Moscow will try to take advantage of this to reestablish relations with European countries," she says. "The new Trump administration has implied that relations with Russia could be improved, while the political dynamics in Europe have also transformed post-Brexit and in light of several upcoming elections that could bring far-right parties or populists to power in European countries. As a result the will to maintain a tough stance on Russia is weakening in Europe."
Borja Lasheras, expert on Russia and Ukraine at the European Council for Foreign Relations says "there is some dynamic of rebooting engagement with Russia" in Europe but Moscow is not showing signs of any openness toward make concessions.
"The Russians are not showing leniency, though, and the situation on the ground in Crimea and Donbas (eastern Ukraine) that motivated sanctions remain wholly unchanged," he says. "They are nonetheless trying to seize on possible openings to hollow out common European positions within the EU, NATO and elsewhere after Trump and Brexit."
He predicts that events such as the Russian presence at PACE might in fact just signal the beginning of a conflicting and erratic European relationship with Russia—defined by some public overtures, such as an outreach for friendly bilateral talks with leaders, without halting the military build-up between Russia and NATO, as well as Russian disinformation campaigns in media.
"We will indeed see conflicting messages based on that schizophrenic approach [from Europe] toward Russia," he says.