Russian Navy to Build Pacific Base in Disputed Island Chain Near Japan, Says Senator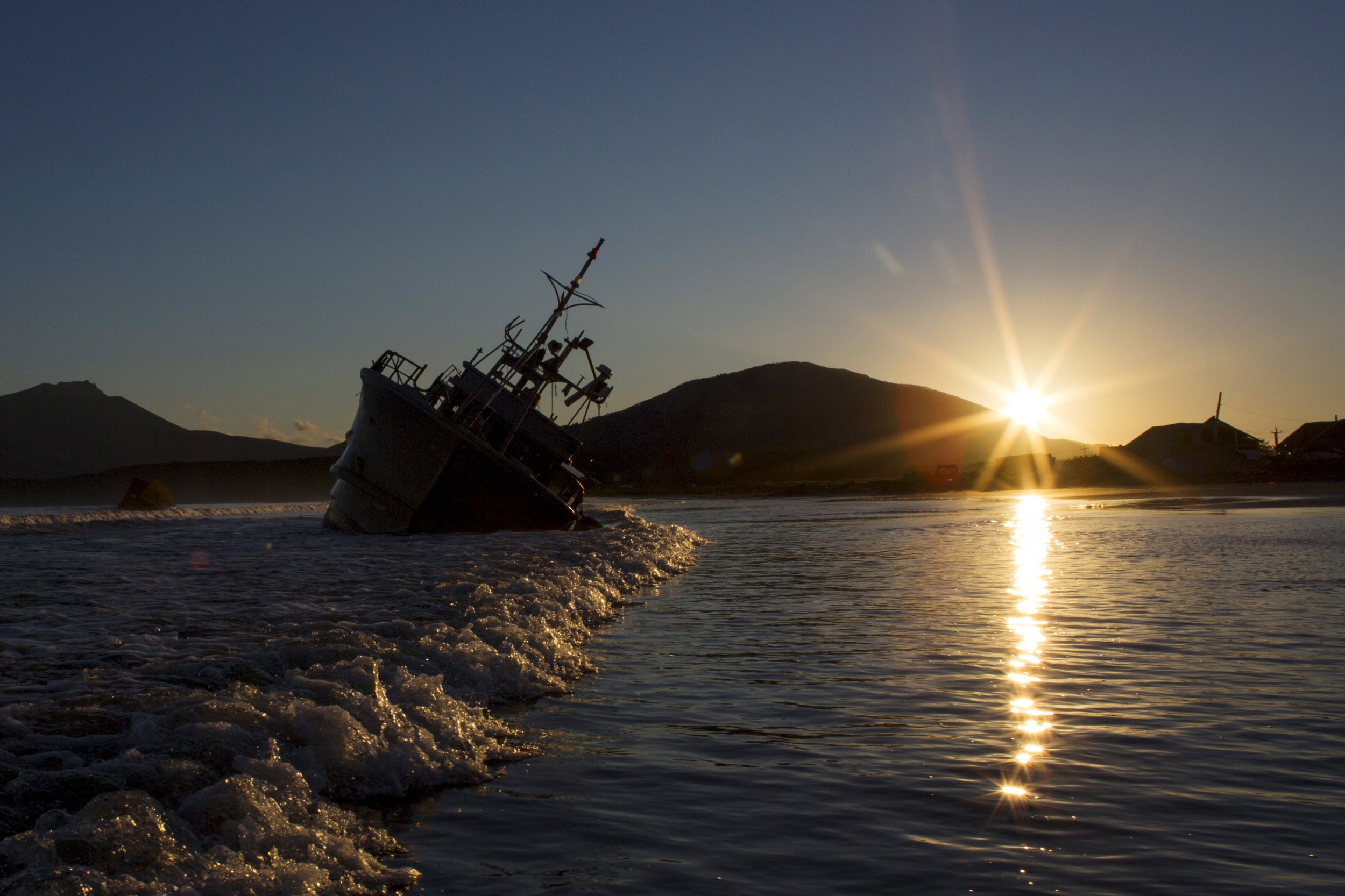 Russia is in the process of setting up a new naval base in the Pacific Ocean, on an island chain disputed with Japan for decades, a senior Russian senator has said.
"The decision has been made," Senator Franz Klintsevich, deputy chairman of the Defense and Security Committee, told the Interfax news agency on Thursday, speaking about a new naval port on the Kuril islands. "It is in the realization stages," he added, noting that what lay ahead now were "organizational matters" about the constitution of the base.
The Kuril islands are a chain of islets, stretching between eastern Russia and northern Japan, across the Sea of Okhotsk. Klintsevich did not say on which island the base will stand—a significant matter, considering Japan and Russia have been locked in a dispute over four of the islands since World War II.
The four southernmost islands in the chain, known as the Northern Territories in Japan, are under Russia's control, seized by the Red Army in the closing stages of World War II combat. Its native Ainu population faced a swift deportation campaign and despite Japanese objections, Russia has kept control of the territories off the coast of Hokkaido.
Japan and Russia have still technically not signed a peace deal to end the conflict, though both Russian President Vladimir Putin and Japanese Prime Minister Shinzo Abe have expressed the desire to do so.
Despite many amicable discussions between the two, Russia has retained prominent reminders of its military might in the region. Moscow launched a 3,500-strong drill in the area last year, roughly equivalent to the forces believed to be stationed there.
Russia's Ministry of Defense said last year, via its Zvezda TV channel, that it was exploring the possibility of upgrading the infrastructure on the island of Matua, not only reviewing its port but also considering renovating its unused airstrip.
In 2015, Defense Minister Sergei Shoigu said the military was "actively carrying out construction of military compounds on the islands of Iturup and Kunashir"; however, the military's Pacific naval hub remains on the mainland, in Vladivostok.
As tensions over North Korea's nuclear ambitions and China's aims in the disputed South China Sea have heated up in recent years, Russia has looked to revive its relevance as a Pacific power. All three branches of its military are currently hosting Indian personnel for joint drills near Vladivostok, while a deployment of two Russian warships is on a four-month tour of the Pacific to publicize Moscow's naval presence in the region.