Russian Navy Carries Out Mock Attack on Nuclear Submarine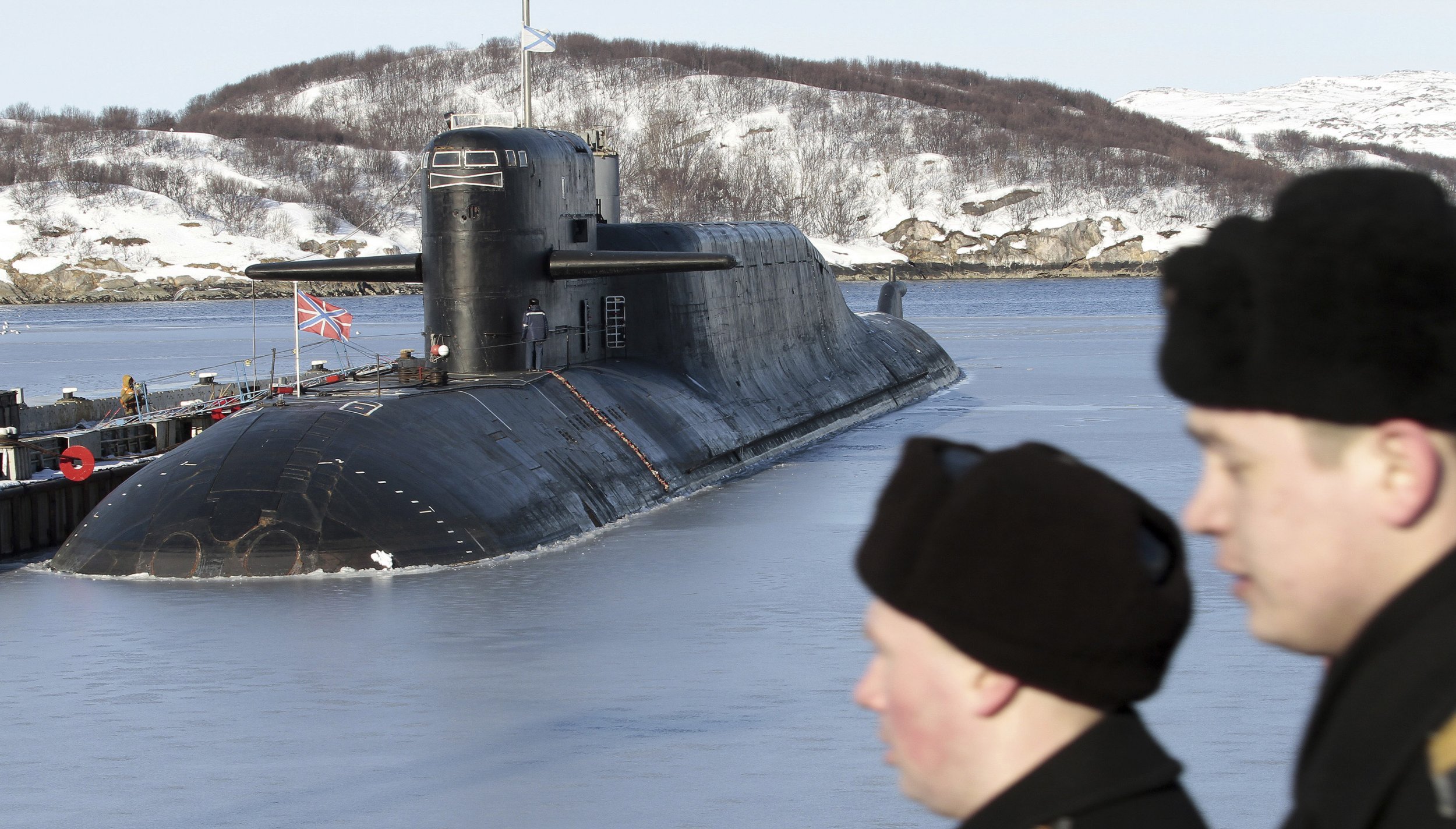 Russian naval units launched an air-and-sea practice offensive on a nuclear submarine today in the Barents Sea, which Russia shares with Norway. The drill is part of Russia's massive snap military drills which are due to continue until 21 March.
The 'strike and search group', as the Russian Ministry of Defence referred to it, from the navy's Northern Fleet comprised of Tu-142 'Bear' naval aviation reconnaissance bombers and Il-38 'Dolphin' maritime patrol jets as well as two small anti-submarine ships and support vessels.
The practice attack on one of the Northern Fleet's nuclear submarine units, designated as a target for the benefit of the exercise, went ahead today and according to the Russian Ministry of Defence the drill was successful, Russian state news service Tass reports.
The aim of the exercise was to test the capability of the strike and search group to locate a nuclear submarine and force it to resurface.
"During the exercise crews from the anti-submarine vessels successfully completed fire of the RBU - 6000 reaction engine-bomb installation and also utilized torpedo capabilities," the Ministry of Defence said.
The Barents Sea is located between Russia and both mainland Norway and the Norwegian island territories of of Svalbard have access to it. Russia's interests in the Barents Sea have previously prompted Oslo to insist it supplements NATO submarines in the region with its own.
In 2012 Norwegian defence minister Espen Barthe Eide said he did not believe Norway "would ever be without its own submarines because we have such large seas with Russia as its neighbour".
Meanwhile Russia announced it has commissioned two more submarines to be built by 2020, one of which is nuclear powered, in celebration of today's military holiday - Submariner's Day.
Russia's large scale military exercises, which began on Monday, have increased Russian military activity near several of its borders as the fleet tests its combat readiness.
These drills have unsettled some of its European neighbours already. Lithuania reported yesterday that it had intercepted 11 Russian jets near its airspace, which flew with their tracking devices switched off and without giving warning of the route they would undertake.