Russian Warships Fire Rockets in Baltic Sea 'Duel'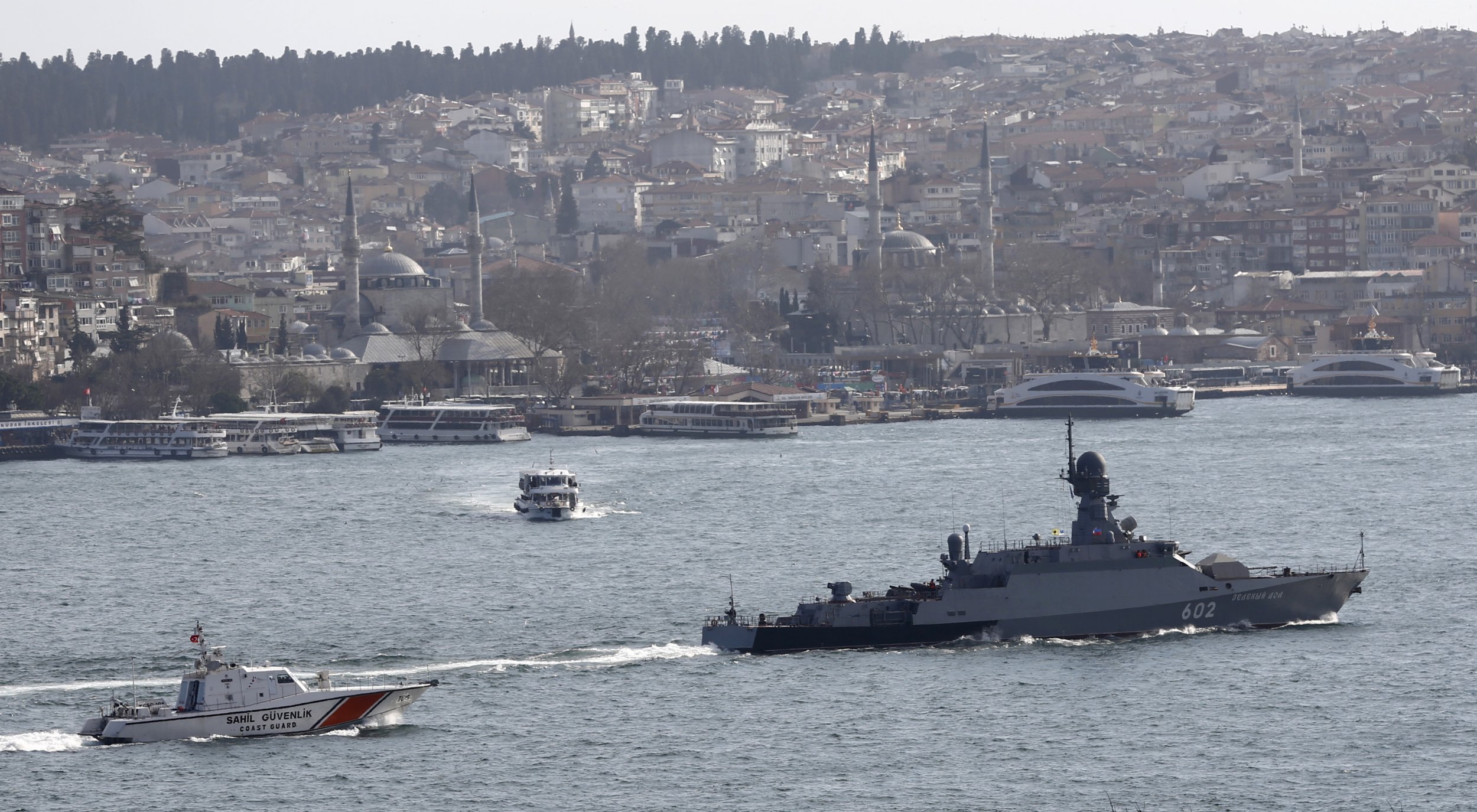 A group of Russian warships have practiced a missile fire "duel" in the Baltic Sea, Russia's Defense Ministry announced on Monday, at a time of uncomfortably close encounters between U.S. allied forces and Russian forces in the region.
The Russian corvettes Stoikiy and Liven took part in the Baltic drill, facing off against corvettes Boykiy, Steregushchy and Zeleny Dol in a practice fire standoff. All of the ships also took part in defensive maneuvers, practicing evading anti-ship missiles as well as damage control.
The airspace over the Baltic Sea has been the scene of a handful of intercepts and approaches between Russian and NATO air forces over the last month, with nonaligned Sweden and Finland also scrambling to identify Russian aircraft flying westward toward their air space.
Related: Worried by Putin, Latvians and Lithuanians back European army
For NATO, most of June is a time for annual drills for forces located in Europe's northeast in the Baltic flank—despite the fact that Russia regards foreign military presence in the former Soviet republics of Latvia, Lithuania and Estonia as an affront to its sphere of influence.
Russia is preparing its own round of drills, along with Belarus, in its northwest in September. The drill has sparked concern among both countries' Baltics neighbors, with Lithuania accusing Moscow and Minsk of seeking to "simulate" an attack on NATO.
The drill, called Zapad ("West"), worries Lithuania. It suspects Russia may ramp up the number of troops taking part in it closer to the date of the exercise, potentially violating an agreement on safely carrying out military drills.
NATO and Russia have both reinforced military capabilities since Russia's annexation of Crimea in 2014, though both accuse each another of upgrading defense in an aggressive fashion. The Baltic region is the area where NATO's border with Russia is most extensive.
Due largely to Russia's decision to re-launch patrol flights in international airspace over the last few years, NATO intercepts of Russian air force jets have increased in the past year and remain high in 2017.