Russian Navy Warship Heads for Greek Vacation Hotspot Before Joining Syria War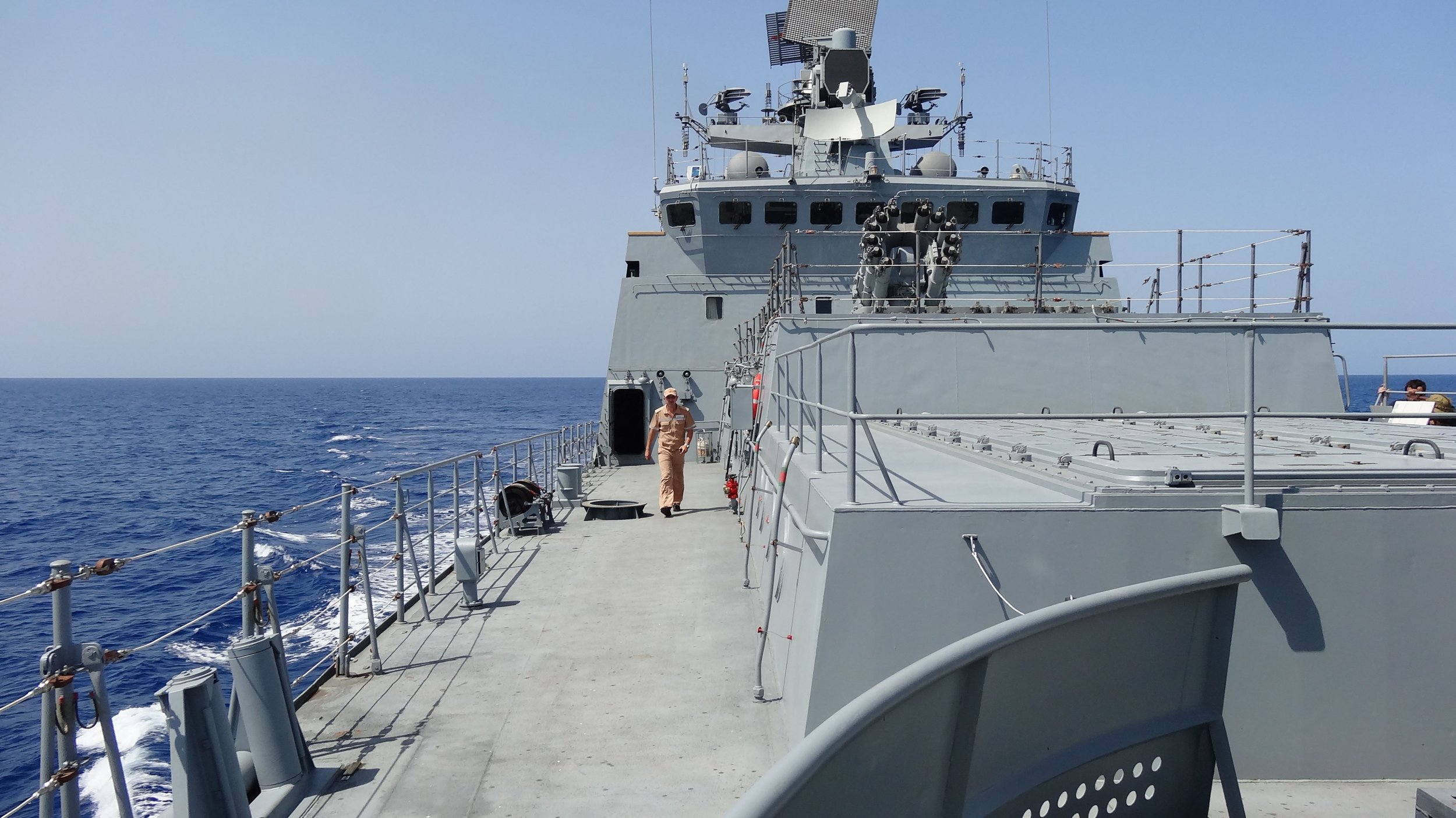 Russia's Admiral Grigorovich warship is heading to the Mediterranean Sea, loaded with cruise missiles, ready for action in Syria's civil war. But before it rejoins action, it will stop by Greek tourist hotspot Corfu.
The warship's mission in the Greek islands is an annual sojourn for the Russian military, intended to underline Moscow's historic role in wrestling control of the island from the grip of France.
The Russian government is currently strongly promoting its cultural ties with Greece and the rest of the Balkans, including its shared history and the Christian Orthodox faith with many countries in Europe's southeast.
To mark the annual festival called "Russia Week on the Ionian Islands," the Russian Black Sea Fleet is sending an honor guard and an orchestra to the popular vacation spot, the unit's press service announced on Monday. The journey will finish on October 1 with a salute to Russian Admiral Fyodor Ushakov who led the 18th century siege on the island, alongside his Turkish allies.
However, media reports suggests the frigate's journey is not merely a ceremonial one. Once festivities wrap up, the warship will change course and head south, to join Russia's deployment off the coast of Syria, where it has been firing at Islamist and anti-government militants from sea and sky.
Admiral Grigorovich will replace the Admiral Essen ship that is leaving the Mediterranean deployment, the Interfax news agency reported, which returned to its home port in Sevastopol last week after spending more than two months off the Syrian coast.
Russia is perpetually rotating its Mediterranean deployment having sent a handful of its warships there periodically. It has also sent its sole aircraft carrier and multiple submarines from its Varshavyanka class that Russian state media has boasted is one of the stealthiest in service.
The deployment moves off the coast of Syria's Latakia region where its resupply point in Tartous has upgraded into a fully fledged naval base since the official start of Russia's operation in 2015.