Sputnik News Under FBI Investigation As Russian Propaganda Arm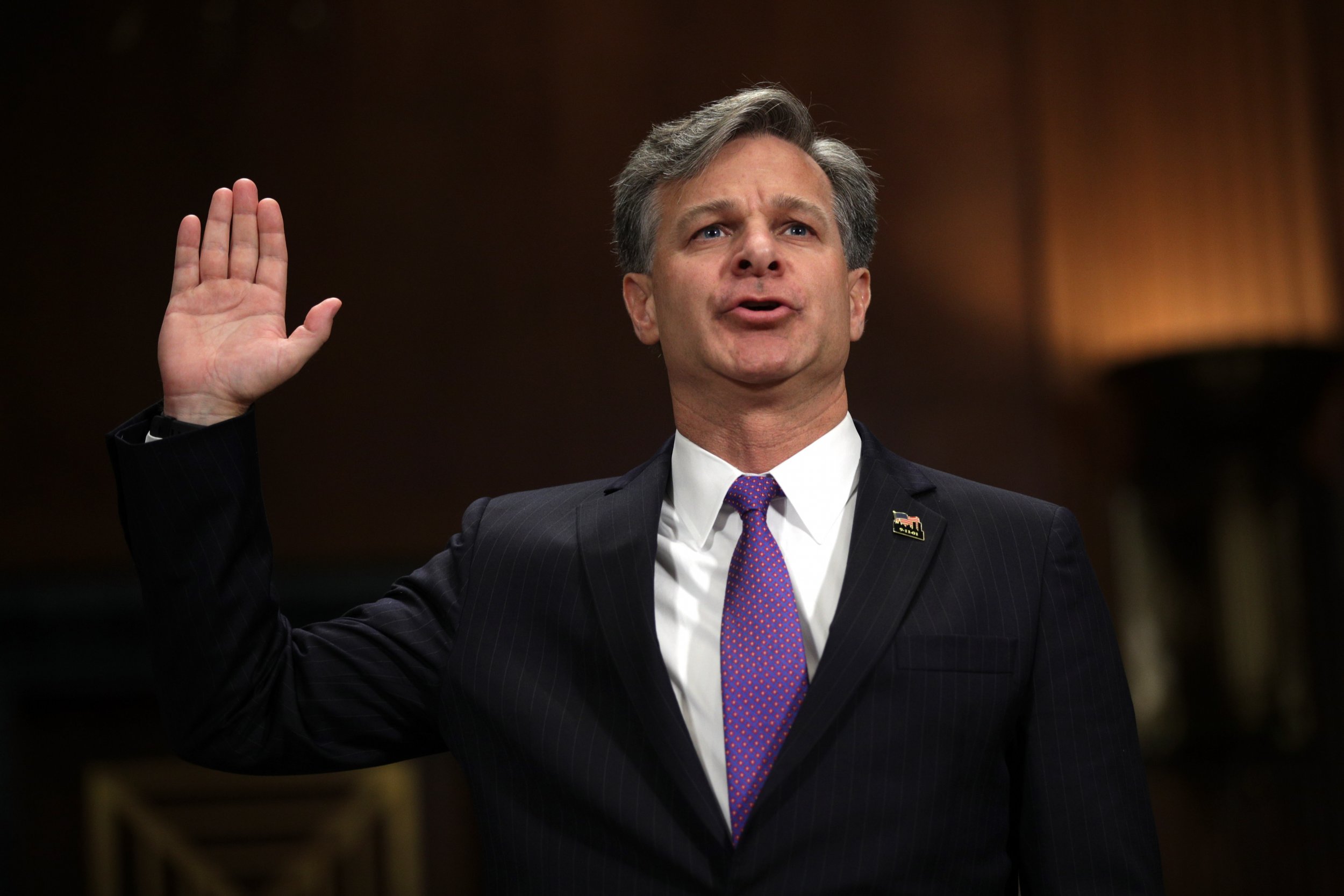 The FBI has questioned the White House correspondent of Sputnik over claims that the Russian news agency operates as a propaganda arm for the Kremlin.
Former Sputnik employee Andrew Feinberg, who downloaded a slew of emails and documents before he was fired from the company in May, was questioned for more than two hours on September 1 about Sputnik's "internal structure, editorial processes and funding." Yahoo News reported that he handed investigators the information he had taken from the company.
Sputnik is funded by the Russian government and has long been suspected in the U.S. of playing a propaganda role for Russia alongside state-controlled news agency Russia Today.
If it was acting as a propaganda arm for the Kremlin, it would be in breach of the Foreign Agents Registration Act, known as FARA. The law seeks to ensure that foreign organizations that play a role in influencing American public opinion give detailed information about their operations and funding to U.S. authorities.
The newly-obtained documents could shed light on the news outlet's role in what the FBI is also investigating as a potential covert campaign of disinformation and interference during the presidential election last year won by President Donald Trump.
"They wanted to know where did my orders come from and if I ever got any direction from Moscow," Feinberg said. "They were interested in examples of how I was steered towards covering certain issues."
The organization is owned by a company run by close associate of Russian President Vladimir Putin, Dmitri Kiselyov, who heads Russia's government media arm Rossiya Segodnya. He is subject to EU sanctions regarding Moscow's incursions in Ukraine in 2014.
Feinberg alleges that his editors would often say to him that "Moscow wants this, or Moscow wants that" in their orders, suggesting that the organization's news agenda was beholden to Moscow. Sputnik denies it is anything other than a "news agency" for an "international audience."
It remains unclear if the questioning of Feinberg is part of the wider investigation by special counsel Robert Mueller, which is looking into possible collusion between the Trump campaign and Russian entities, as well as a suspected Russian hack of the Democratic National Coalition's servers during the campaign.
The Obama administration said it was "100 percent" certain that the document dump, published by Wikileaks, came from Russia-based hackers. Wikileaks has not revealed the source of its release, but its founder Julian Assange has said that it is "not the Russian government" and "not a state party."
President Donald Trump repeated Assange's claim in January, tweeting that he said "a 14-year-old could have hacked Podesta," the DNC chairman. "Why was DNC so careless? Also said Russians did not give him the info!"
A U.S. intelligence report published in January accused Sputnik of acting as part of Russia's "propaganda machine" and seeking to influence the election in which it "consistently cast President-elect Trump as the target of unfair coverage from traditional U.S. media outlets that they claimed were subservient to a corrupt political establishment."
The U.S. is not the only country to have accused Sputnik of playing a role in trying to influence the country's vote. French President Emmanuel Macron, standing next to Putin in their first face-to-face meeting in May, called Sputnik and RT "agents of influence" that had attempted to smear him during the election.
He said the organizations "did not behave like press outlets, but beheaved like agents of influence and propaganda," ones that perpetuated "serious falsehoods." He said that he would "never give in to that."