Russian Officials Invite Marine Le Pen to Crimea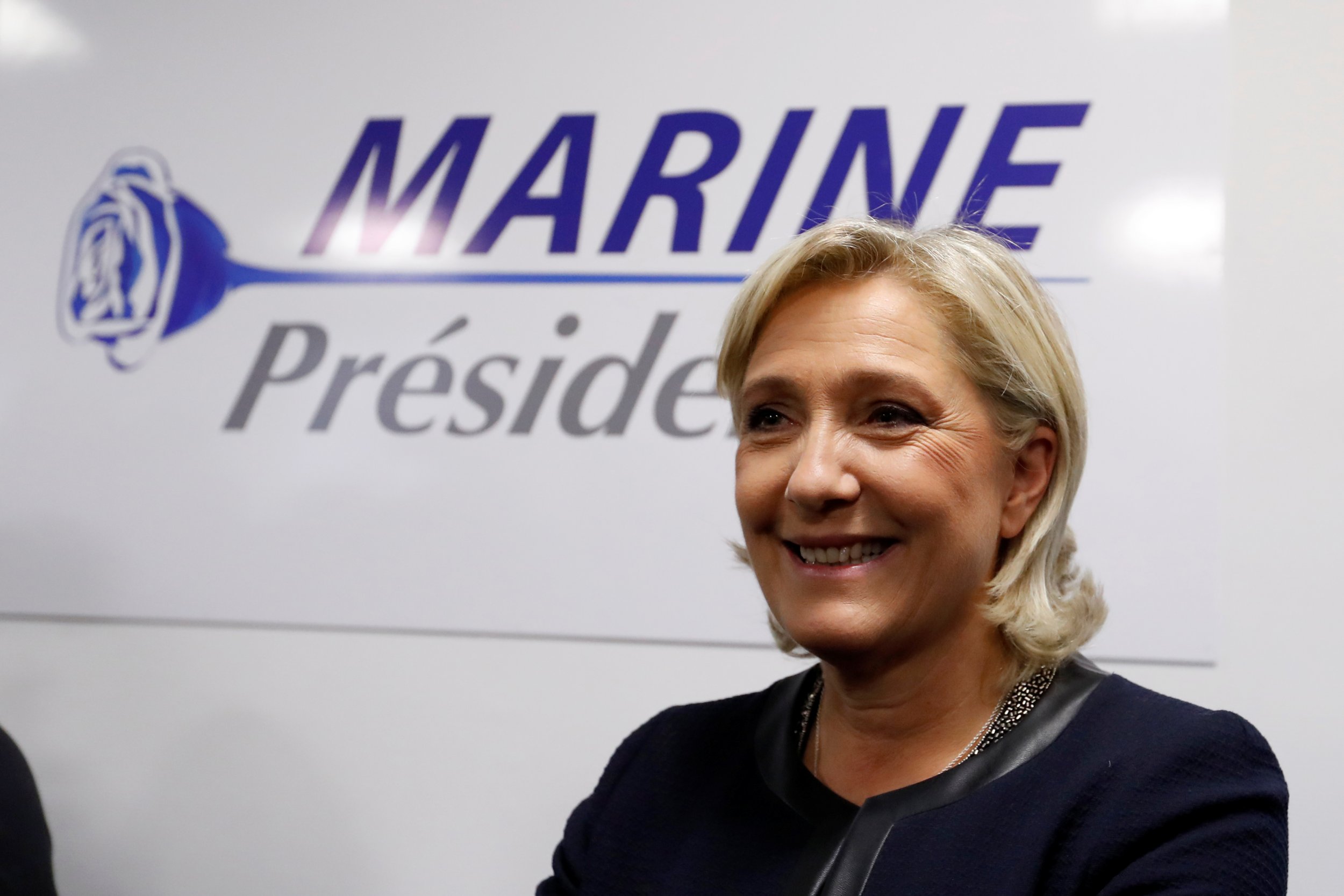 Russian officials in Crimea have invited French nationalist leader Marine Le Pen to the disputed region, after she voiced her support for Moscow's claim over the territory.
While the Crimean peninsula is internationally recognized as Ukrainian territory, Russia deployed unmarked troops in the area in 2014 and held a snap referendum on whether it should join Russia. The results came strongly in favor of joining Russia, at a time when large parts of Ukraine were celebrating the toppling of pro-Russian President Viktor Yanukovych.
Speaking to Russian state news agency RIA Novosti, Georgy Muradov, who has been installed as deputy prime minister of the territory by the de facto Russian government, said his colleagues would "of course be happy to see her visit."
"We in Crimea are happy to see anyone, let alone politicians who take a positive position in regards to our republic," Muradov said.
"Crimea has become a stimulus for the rejigging of the international situation," he added. "More and more rational and realistic politicians give precedence to the conclusion of the question about Crimea's indubitable place in the Russian Federation."
Le Pen, leader of France's far-right Front National party, is a strong advocate for French ties with Russia. She controversially claimed in an interview with pro-Kremlin newspaper Izvestia earlier this week that "Crimea's belonging to Ukraine was just an administrative matter in Soviet times, the peninsula was never Ukrainian."
"I invite Marine Le Pen to our peninsula," Sergey Aksenov, the Russian-appointed leader of the peninsula posted on Facebook following Muradov's comments, calling Le Pen's views "wise."
Ukraine, whose claim over Crimea is supported by a majority of members in the United Nations General Assembly, issued a strong statement in response, dismissing Le Pen's comments as "historically and legally worthless."
"Support for the occupation of Crimea and the recognition of its annexation not only disregards the U.N. Charter and the fundamental principles of international law, but also stimulates the occupant state to further criminal acts against the local population," the statement by the Ukrainian Ministry of Foreign Affairs read.
Le Pen looks likely to reach the second round of this year's French presidential elections, according to most polls.