Russian United Nations' Official Trolls Nikki Haley On Twitter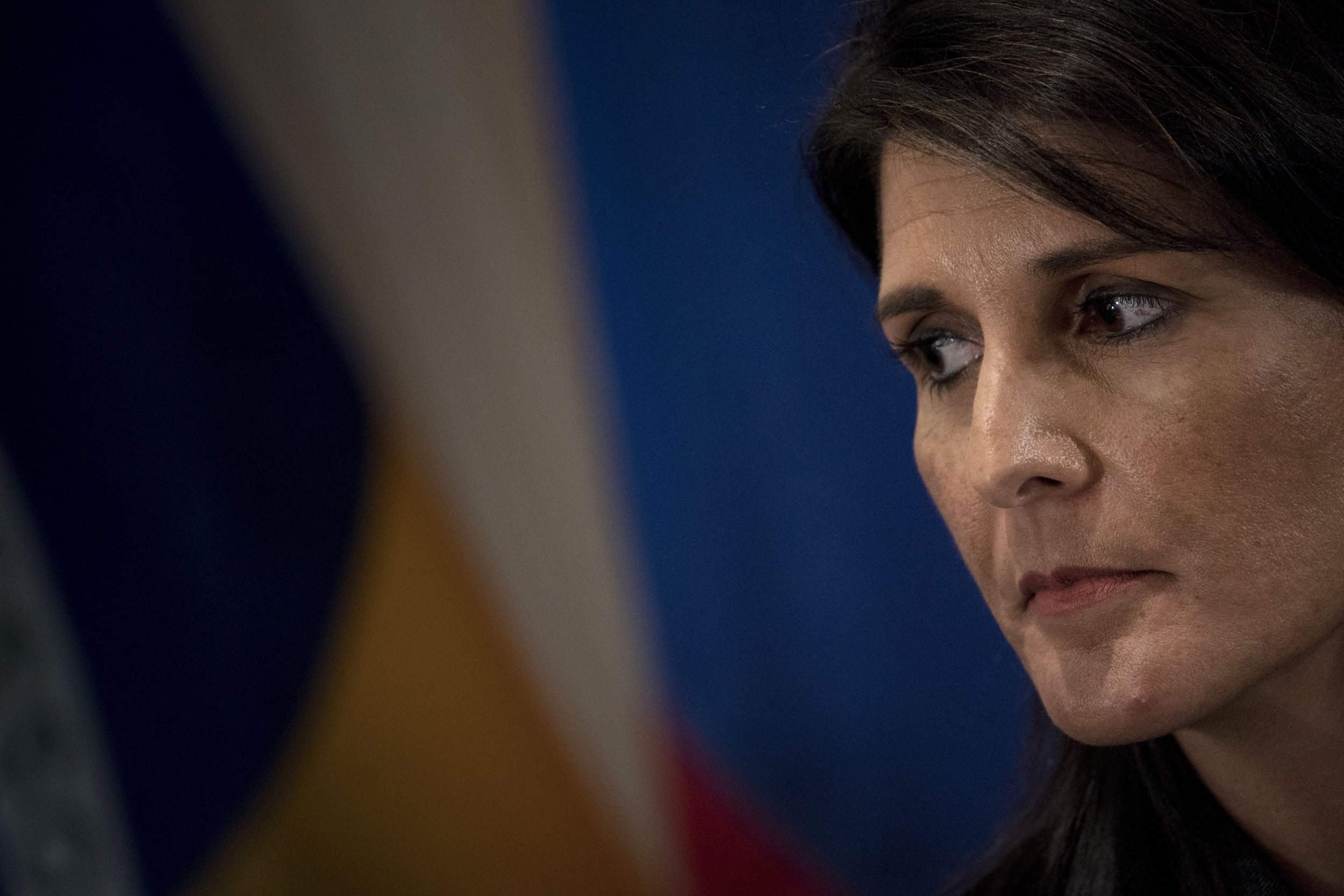 Russian officials trolled the U.S. Ambassador to the United Nations Nikki Haley on Twitter after Russia vetoed a U.N. resolution that would have renewed investigations into chemical weapons in Syria on Thursday.
The vote would have extended an investigation into chemical weapons in Syria, which has been accused by the U.N. of illegal attacks on its own citizens. But Haley complained to reporters that Russian officials were "too busy to talk" ahead of the vote.
"For some reason, the phones at the Russian Mission are not working," Haley said after the vote. "When I have tried to call Vasily for some reason he is not available."
Vasily Nebenzya, Russia's permanent U.N. representative threw shade at Haley by saying she was "Wrong!"
"Not a single missed call on my phone. And our experts replied as many times as been contacted by the #US counterparts," Nebenzya tweeted.
Haley added fuel to the fire by tweeting: "By using the veto to kill a mechanism in Syria that holds users of chemical weapons accountable, Russia proves they cannot be trusted or credible as we work towards a political solution in Syria."
The tweets were the latest in a tense back-and-forth between the two nations' top diplomats.
In a letter following the vote, Haley lambasted Russia calling its move a "deep blow" arguing that the country "actively obstructed the international community's ability to identify the perpetrators of chemical weapons attacks."
"I've lost count of how many times I've stood in this chamber and implored Russia to do the right thing in Syria," she said. "But instead, Russia has played games."
Meanwhile, Nebenzya called the U.S.-sponsored resolution "a puppet-like structure to manipulate public opinion." Russia was able to veto the resolution due to its status as a permanent member of the U.N. Security Council.
Trump had lent his support for the resolution tweeting on Wednesday that he needed "all on the U.N. Security Council to vote to renew the Joint Investigative Mechanism for Syria to ensure that Assad regime does not commit mass murder with chemical weapons ever again."
A U.N. investigation had previously found that a sarin gas attack on a Syrian town killed more than 80 people. The U.S. responded to the attack by launching a missile strike against a Syrian airbase.
As Cold War tensions go, the Twitter thread isn't exactly the Cuban Missile Crisis or Nikita Khrushchev banging his shoe on a desk. After all, the United States and the former Soviet Union have been on the edge of real war many times since the nations were World War II allies.
But in an age where President Donald Trump issues serious proclamations and threats via Twitter, who knows?