Mystery surrounds the death of a Russian gas oligarch and his family inside their Spanish mansion.
Investigators are reportedly trying to figure out whether the incident was a domestic murder-suicide or an organized hit. Their bodies were discovered just one day after another Russian gas boss was found dead in similar circumstances alongside his family in Moscow.
Spanish news website El Punt Avui reported the bodies of Sergey Protosenya, 55, his wife and his daughter were found at around 4 p.m. on Tuesday, April 19 at their home in the seaside resort of Lloret de Mar in Spain's Catalonia region.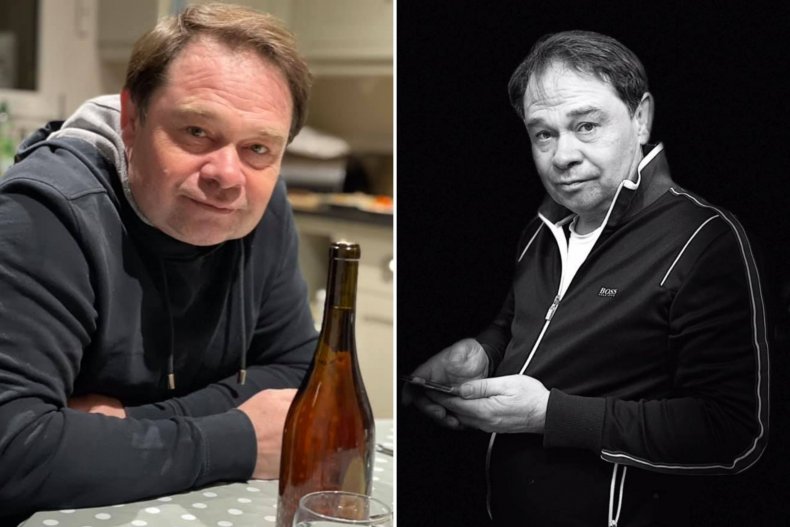 The alarm was raised by the couple's eldest son, who was staying in France, when he was unable to reach them, it said. The website reported the mother and daughter were stabbed to death, while Sergey Protosenya had apparently hanged himself. Other news sites said Protosenya's wife Natalya was 53, and their daughter, Maria had just turned 18.
The incident comes amid similar reports from Moscow, of another executive linked to a gas company who also allegedly killed his wife and daughter before committing suicide. Former Kremlin official and Gazprombank vice-president Vladislav Avayev, 51, was found dead in his luxury Moscow apartment by his 26-year-old daughter on Monday, police said. The bodies of his wife Yelena, 47, and younger daughter Maria, 13, were also discovered. All had suffered gunshot wounds.
According to El Punt Avui, Protosenya's estimated fortune was $440 million. He had reportedly trained as an engineer and economist and became the chief financial officer of the oil company Tarkosaleneftegaz and chief accountant at oil giant Novatek. Novatek-Tarkosaleneftegaz was founded in 1994 and operates oil and gas fields.
However, an archived page on Novatek's website, dating back to March 2015, and seen by Newsweek, named Sergey Protosenya as the deputy chairman after a shake-up of the management board. He is not listed on the page detailing the company's current board members.
Investigators from Catalonia's Mossos d'Esquadra police force are now examining the scene. They are likely to be trawling through footage that may have been captured by security cameras that were dotted around the property, while news reports suggested a bloodied ax and knife had been found and sent off for forensic testing.
Unconfirmed reports from El Punt Avui suggested some inconsistencies had been discovered, with the news site saying the two women were stabbed as they slept. However, no blood stains were found on Protosenya, the report said. Blood-stained socks had apparently been used as makeshift gloves to prevent fingerprints on the ax and knife, the website added.
Police have yet to reveal any details from their investigation, but confirmed they are still considering murder-suicide as a possible explanation.
A spokeswoman from the Mossos d'Esquadra police force told Newsweek: "In relation to the investigation that the Mossos d'Esquadra have opened for the death of three people in a home in Lloret de Mar, we inform you that the case is under summary secrecy and that the investigation remains open. We can't give any details. The information we can tell you is [that]… researchers keep all hypotheses open and it is not ruled out that this is a femicide. We can't provide more information about this case. The Mossos d'Esquadra are working to clarify it."
On Wednesday, a minute's silence was held in front of a government building in Lloret de Mar to condemn the "scourge" of sexist violence.
The deaths of two gas oligarchs, and their families, within two days is likely to raise questions. Detectives will have to examine the evidence to figure out whether the incidents were the tragic result of domestic violence or whether the scenes had been staged.
Russian oligarchs have been in the news recently having been hit with sanctions over Russia's invasion of Ukraine. Russian President Vladimir Putin appeared to target oligarchs too, during a rant about Westernized billionaires in March.
He warned: "I do not judge those with villas in Miami or the French Riviera. Or [those] who can't get by without oysters or foie gras or so-called 'gender freedoms'…The problem is they mentally exist there, and not here, with our people, with Russia."
He went on to call for a "self-purification" of the nation and an "exodus" of private jets appeared to flee Russia in the wake of his comments.
It is not known whether Protosenya had been directly affected by any sanctions.
Protosenya and his family apparently enjoyed a lavish lifestyle at their Spanish home, and his Facebook posts showed him enjoying fine wines and chatting with friends at the nearby golf club.
After Newsweek spoke with a Novatek spokeswoman on Thursday, the gas giant emailed a statement praising Protosenya as a "wonderful family man" and seemed to dismiss media speculation about his death as "not related to reality." Some viewed the statement as casting doubt on the murder-suicide theory.
The statement read in full: "In connection with reports of the tragic death of former member of the Company's Management Board, Sergey Protoseni [Protosenya], and his family members, Novatek expresses its sincere condolences to all those affected by this tragic situation. Sergey Protosenya [Protosenya] worked in the Novatek Group from 1997 to 2015 and has proven himself to be a wonderful person and a wonderful family man, a strong professional who has made a great contribution to the formation and development of the company. Unfortunately, there have been speculations on this topic in the media, but we are convinced that these speculations are not related to reality. We hope that the law enforcement agencies of Spain will conduct a thorough and objective investigation and sort out what happened."
Update 4/25/22,10:09 a.m. EDT: This article has been updated with a statement from the Mossos d'Esquadra