Every Russian Oligarch Yacht Seized So Far—In Pictures
Before the invasion of Ukraine, the world was a playground for the Russian mega-rich.
Now, Russian oligarchs are struggling to hold on to their wealth, as their private jets and superyachts get seized and their properties impounded as a result of the heavy sanctions much of the world has imposed on the circle of billionaires around Vladimir Putin.
Since the European Union started imposing sanctions on an increasing number of Russian oligarchs, the list of luxury superyachts owned by Russian billionaires seized by authorities has steadily kept on growing.
Here's a breakdown.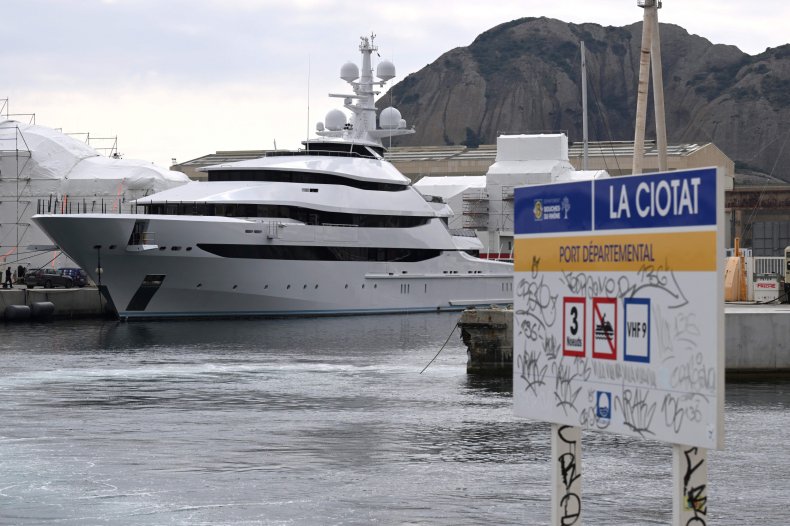 On March 2, French authorities seized a yacht they said belonged to Rosneft's boss Igor Sechin in the Mediterranean port of La Ciotat.
The owner of Amore Vero wasn't formally Sechin, but French authorities said they found him to be the main shareholder.
On the same day, news spread that German authorities had seized a luxury yacht owned by Russian billionaire Alisher Usmanov. But German officials denied that the Dilbar, a $600 million yacht named after the billionaire's mother, had been seized in Hamburg.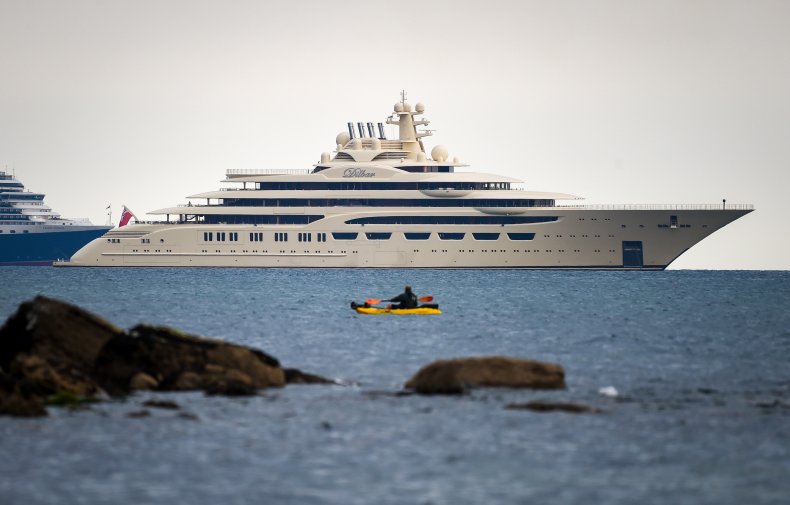 The yacht, over 490 feet long and boasting an 80-foot swimming pool, two helipads and a garden, is now simply blocked in the northern port and is not allowed to leave.
Usmanov is one of the richest men in Russia and the world, with an estimated worth of $14.2 billion. The European Union has frozen his assets and described him as "pro-Kremlin oligarch with particularly close ties to Russian President Vladimir Putin."
On March 14 in Barcelona, Spanish police seized a $140 million yacht belonging to Sergei Chemezov, a former KGB officer who now heads the state-owned defense conglomerate Rostec. Following the seizure, Spanish Prime Minister Pedro Sanchez promised "there will be more."
The Valerie, a 280-foot yacht, is technically registered to Chemezov's stepdaughter Anastasia Ignatova. She is under U.S. sanctions, as is Chemezov and his wife.
The next day, Spanish authorities seized Lady Anastasia, reportedly owned by Alexander Mikheyev, in Mallorca. Mikheyev, director of Russian arms exporter Rosoboronexport, is under EU sanctions.
A day later, Spain seized another yacht believed to belong to Sechin, the 440-foot-long Crescent, in the port of Tarragona in Catalonia.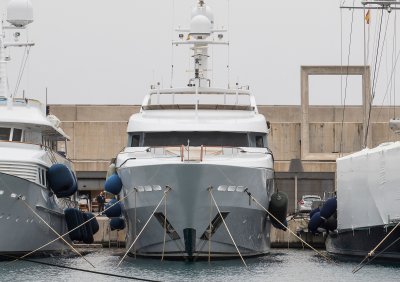 Since the beginning of March, Italy has seized three yachts belonging to Russian oligarchs.
Lady M, owned by steel magnate Alexey Mordashov, Russia's richest man, was seized in the port of Imperia on the same day as Lena, belonging to oil and gas mogul Gennady Timchenko, was seized in the port of Sanremo.
Lady M, formally registered in the Cayman Islands, has been docked in Imperia since January. The yacht is equipped with a beauty salon and a helicopter pad.
Lena, registered in the British Virgin Islands, has been in Sanremo since November 2021.
On March 12, Italian authorities seized Andrey Melnichenko's Sailing Yacht A, a $580 million yacht docked at the port of Trieste. Coal and fertilizer magnate Melnichenko was sanctioned by the EU on March 9.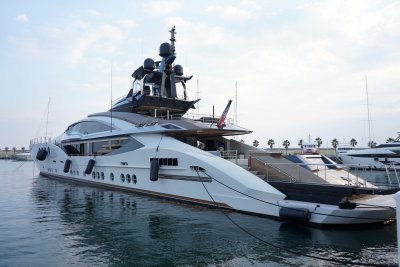 The Ragnar, another superyacht owned by Russian oligarch and former KGB agent Vladimir Strzhalkovsky, wasn't confiscated, but it's stuck in Norway because nobody will sell it fuel to leave.
According to Croatian media reports, Viktor Medvedchuk's 300-foot mega yacht, The Royal Romance, was seized in the bay of Rijeka on Wednesday. Medvedchuk is leader of Ukraine's main pro-Russia party.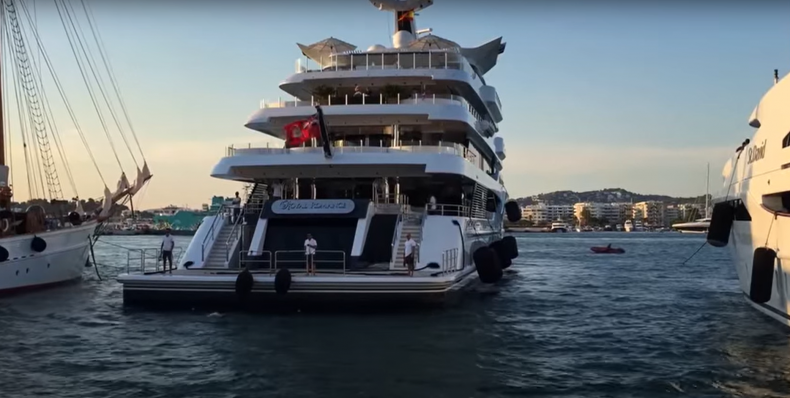 More yachts owned by Russian oligarchs and currently docked around Europe could yet be seized, as not all billionaires have been sanctioned by the EU and the ownership of some yachts is yet to be determined.
Those Russian oligarchs whose yachts haven't been seized are scrambling to take them far away from the grasp of European authorities, although they're running out of safe havens to hide their luxury vessels.
At least five Russian billionaires have moved their yachts to the Maldives as the EU imposed sanctions, ship-tracking data has shown. In early March, five superyachts were reportedly harbored in the Maldives, which doesn't have an extradition treaty with the U.S.