Russian Oligarchs Are Running Out of Places to Hide Their Money
Israel won't become a safe haven for Russian oligarchs trying to escape Western sanctions, the country's foreign minister Yair Lapid declared at a joint conference in Bratislava with his Slovakian counterpart Ivan Korcov on Tuesday.
Lapid said the country's foreign affairs ministry is partnering with the Bank of Israel, the finance ministry, the economy ministry, the energy ministry and airport authorities to make sure that Israel won't become "a route to bypass sanctions."
It's a significant move for the country, which despite condemning the Russian invasion of Ukraine has so far refused to join much of the world in imposing sanctions.
The country has also recently started monitoring and limiting the entry of private jets and yachts, preventing Russian oligarchs fleeing seizures in Europe to find refuge within its borders.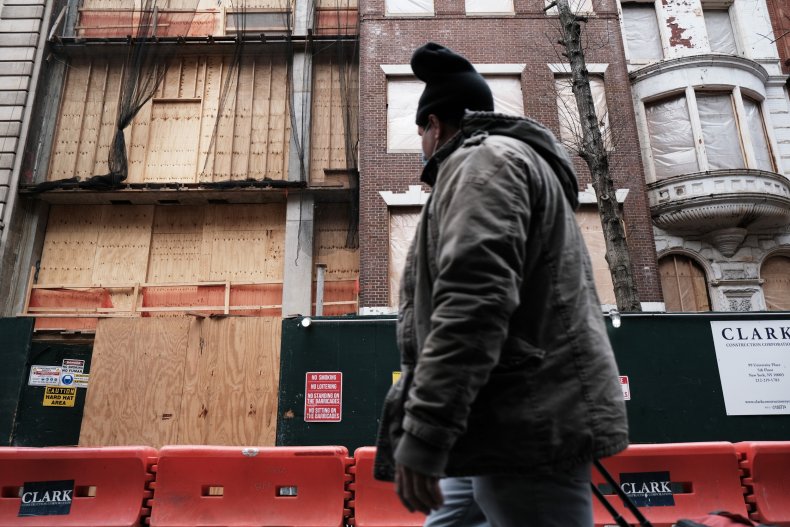 Since the imposition of heavy sanctions on Russia and Russian oligarchs linked to President Vladimir Putin, luxury super-yachts owned by Russia's mega-rich have been seized across Europe.
In Barcelona, Spain, police seized a $140m yacht belonging to Sergei Chemezov, a former KGB officer and a close ally of Putin who now heads the state conglomerate Rostec.
Italy seized a $580m yacht belonging to Russian oligarch Andrey Igorevich Melnichenko, while French police seized the $600m superyacht owned by billionaire Alisher Usmanov. A $600m yacht in Hamburg will be sitting in the city's port, German authorities said.
Billionaire Roman Abramovich, owner of soccer side Chelsea, was hit by sanctions from both the UK and the EU. After a failed attempt handing the club's ownership over to a trust, he had his assets frozen by the UK government. He's now back in Moscow, having flown via Israel on his private jet.
And just like Abramovich, the Russian oligarchs whose properties haven't been seized are now taking off and sailing (or flying) away, towards calmer seas. But they're quickly running out of places to hide.
As Europe and the U.S. crack down on Russian businessmen's riches—impounding villas and stranding private jets—some of the oligarchs have already moved their superyachts and aircrafts to places like the United Arab Emirates and the Maldives.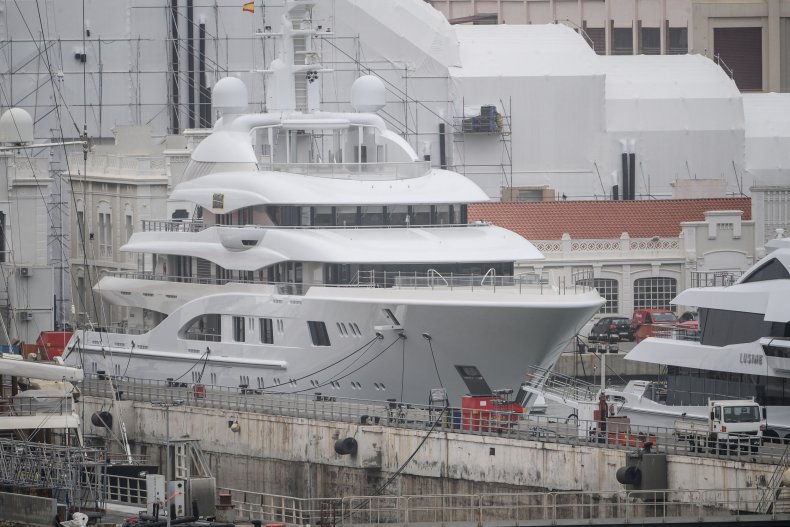 In early March, five superyachts were reportedly harbored in the Maldives, while the real estate market in Dubai is flooded with demand from Russian oligarchs looking to buy sanction-safe properties in the UAE.
Dubai has recently become something of a playground for Russian oligarchs looking to invest. According to data shared by The New York Times, Washington-based nonprofit the Center for Advanced Defense Studies found that at least 76 properties in Dubai are owned—directly or under a relative's name—by Russian oligarchs close to Putin.
The UAE has yet to impose sanctions on Russia or condemn its invasion of Ukraine, which has caused tensions among the country and other UN member states. The Emirates have refused pleas from the U.S. to help ease the impact of the oil shock following President Joe Biden's decision to ban Russian oil imports.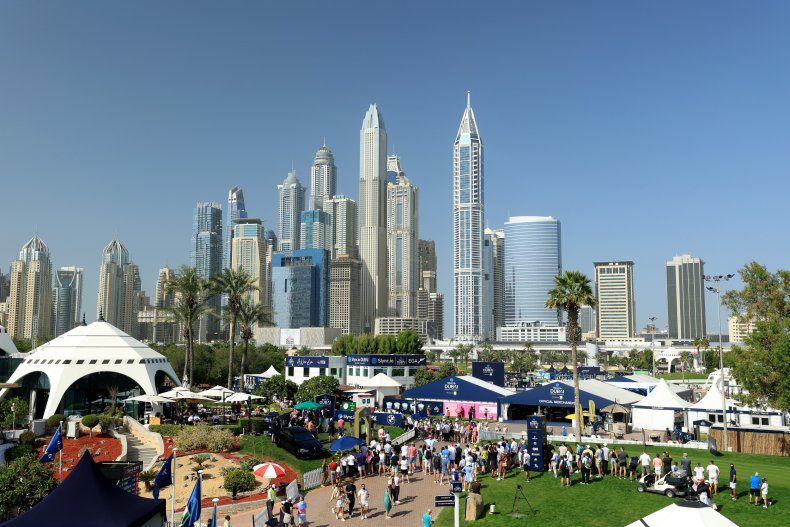 But even as the Emirates and the Maldives continue to offer refuge to the oligarchs-turned-international-pariahs, these places are now in the minority.
Even countries like Switzerland, Monaco and the Cayman Islands, which have a great many banks courting offshore businesses, have started imposing sanctions on the circle of billionaires close to Putin, freezing their accounts and impounding properties.
The last safe havens available to Russian oligarchs can be counted on one hand, but they do weaken the impact of sanctions that would be, without them, completely annihilated. The question is for how long they will resist international pressure.
For Russian oligarchs, it is certainly a smaller world than they were used to.