Russian Olympian Threatens Lawsuit in Case of Rio Athletics Ban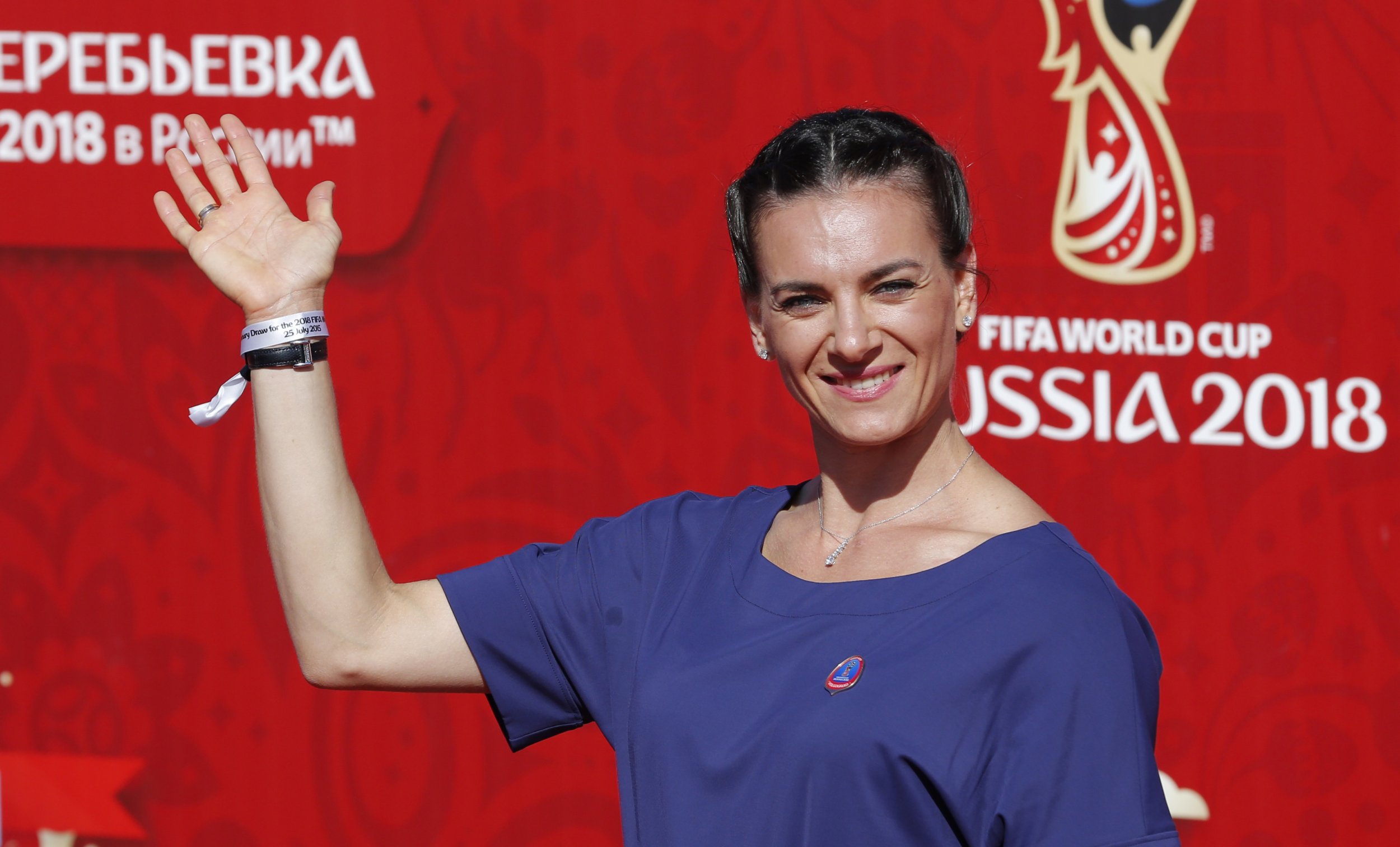 Russian Olympian Yelena Isinbayeva has threatened to sue if the international ban on Russian track and field athletes is not lifted before this summer's Olympics in Rio de Janeiro, the Associated Press reports.
Russia's official anti-doping agency was suspended in 2015 following a damning report by the World Anti Doping Agency that alleged widespread non compliance in preventing doping among Russian athletes. Russian athletes were suspended from international competition in November and now face a final decision ahead of the Olympic games as to whether they will be allowed to participate in Rio.
A swathe of positive tests by famous Russian sports stars has come to light following the scandal, stretching beyond athletics to include likes of tennis ace Maria Sharapova, who is indefinitely suspended before her hearing.
Two-time Olympic pole vault champion Isinbayeva, who will not be able to compete in Rio if the blanket ban stays in place, has now vowed to file a lawsuit. Her claim is that preventing Russian athletes participating in Rio would be a human rights infringement.
''It's a direct violation of human rights, discrimination,'' Isinbayeva said, at a meeting with Russian track officials. ''In the case of a negative ruling for us, I will personally go to an international court regarding human rights."
Isinbayeva said she has four forms testifying that she is clean of doping and eligible to compete. She warned that the potentially successful careers of many young Russian athletes could be "ruined" if they are not permitted to participate in August's competition.