Russian Opposition Leader Attacked by 'Chechen' Cake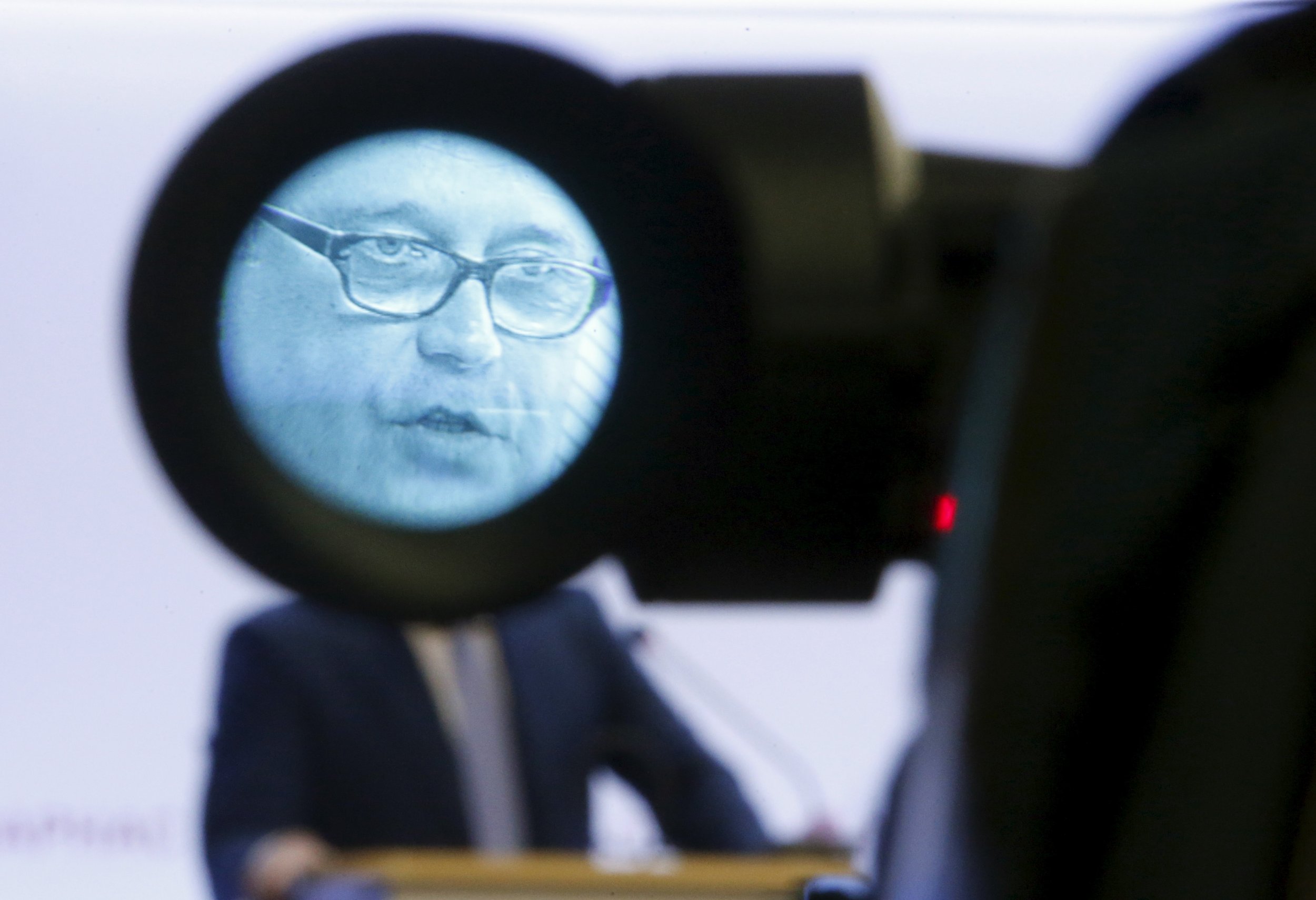 Russian opposition leader and ally of slain Kremlin-critic Boris Nemtsov, Mikhail Kasyanov has been attacked in a Moscow restaurant by a group of unidentified men wielding a cake, state news agency RIA Novosti reports.
Kasyanov told RIA that the incident took place at a central Moscow restaurant on Tuesday night while he was having dinner. A group of unfamiliar men approached his table, before one of them hurled a cake straight at him.
"He did not miss, I was covered in cake," Kasyanov said. "This man continued to yell insults against me... and then they all calmly walked away."
The chairman of the opposition Parnas Party said he had filed a complaint with police and told the independent business news channel RBC that he believed the group attacked him for political reasons.
The hashtag #КасьяновТорт (Kasyanov Cake) has been trending in Russia all day and pro-Kremlin news site Life News has published a video, claiming to be footage of the attack taken with a camera phone from the nearby table.
Kasyanov said the attackers had "an un-Slavic appearance" and yelled phrases such as "you're the enemy" and "we will sort you out" before leaving the restaurant. The exact number of those involved is unclear but a group of around 20 people were waiting outside and left with the cake assailants. Kasyanov stated that the group that ambushed him inside the restaurant contained "fewer than 10" people.
Natalia Pelevina, a fellow Parnas party member, told news site Mediazona that the assailants were from Chechenya and tweeted that they were heard speaking in Chechen. Kasyanov's deputy Konstantin Merzlikin also said that the attackers had "Caucasus features," referring to the region where Chechnya is situated.
In speaking to RBC, Kasyanov linked the attack with his recent conflict with Chechen President Ramzan Kadyrov, who posted a video of Kasyanov through the scope of a sniper on Instagram.
"I believe (Tuesday's) attack is directly connected with Kadyrov's threats against me and my decision to report them to the Investigative Committee and the Federal Security Services," Kasyanov added.
Kremlin spokesman Dmitry Peskov said that the incident was worthy of condemnation but added that "there is no need to link this with the leadership of the Chechen Republic or the government of any other region of Russia."
Kadyrov has not responded to Kasyanov's comments directly but after being tagged on Instagram to a news story about the cake attack, the Chechen President posted an ironic comment saying "me again))))!!?".