Russian Opposition Candidate Hacked Ahead of Parliamentary Election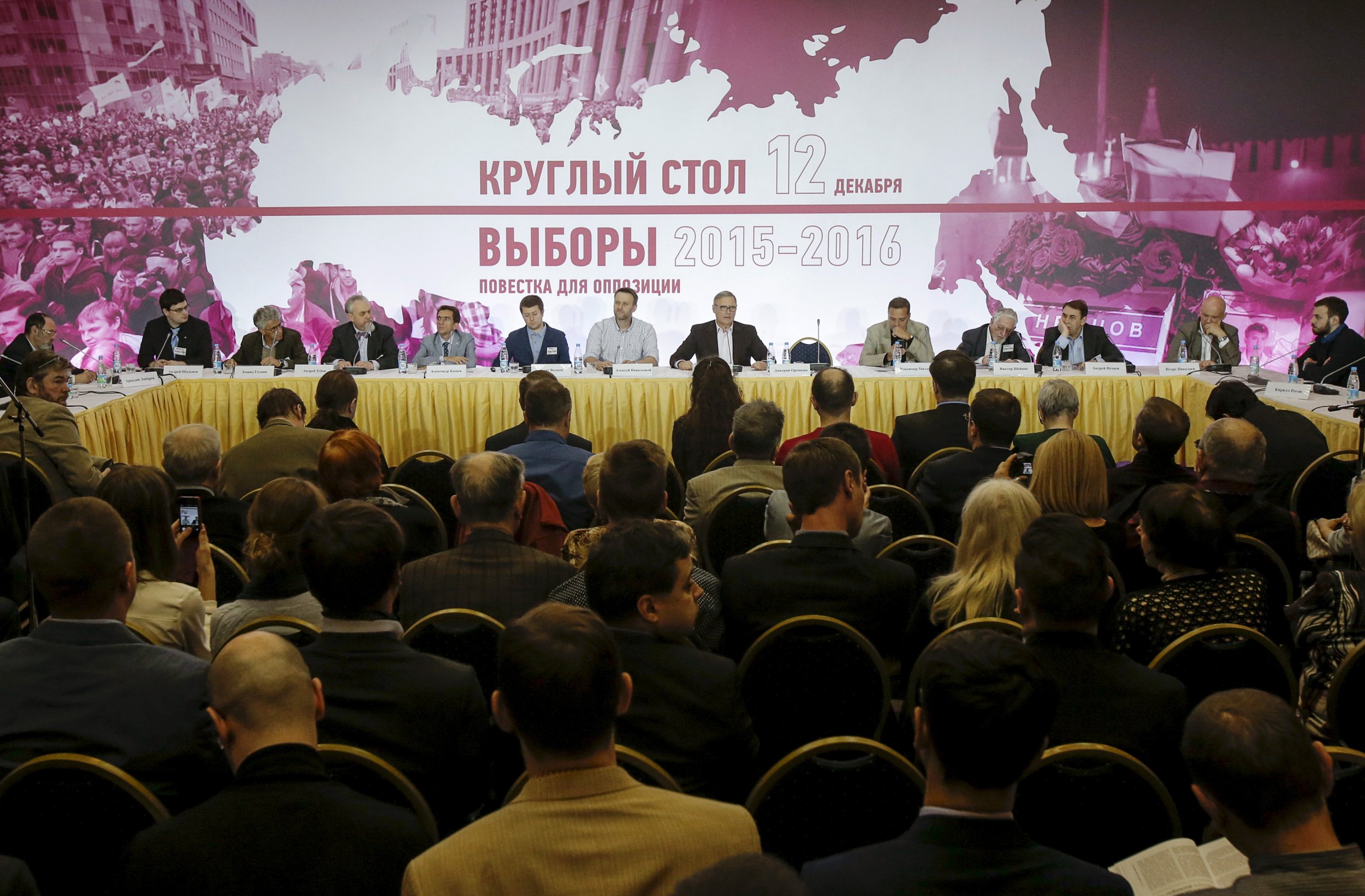 A Russian opposition candidate for parliament has had his social media accounts and email hacked, Russian news website Meduza has reported.
Konstantin Yankauskas, who is running for the opposition movement Parnas, told the site on Thursday that his Gmail account, Telegram messenger, Facebook page, VKontakte page and Twitter account had all been compromised.
His wife's email and social media accounts were also hacked, Yankauskas said. The politicians' Twitter account and Facebook page had been taken down by Thursday evening, and his page on Russian social-media site VKontakte was updated with a screengrab of messages he apparently exchanged with another man about a mutual sexual encounter. Newsweek cannot confirm that the post reflects a genuine conversation.
"I just regained access to VKontakte five minutes ago and I lost it again three minutes ago," Yankauskas said on Thursday morning while he was trying to recover his accounts. He explained that he has been getting messages from all of the social-media services to confirm changes to his personal details and verification settings in his account log-in, such as his phone number and email address.
"That means they are trying to break into my accounts again," he said.
He linked the cyberattack to his parliamentary campaign, the elections for which are on Sunday. According to Yankauskas, a great deal of the communication for his campaign was done online and specifically by email.
"Obviously this is linked to the elections," he said. "It was done very haphazardly. I would not say that the special services are behind it. It looks like these are just hired hands working on it. I think it was carried out by non-professionals determined to sabotage my last two rallies."
Russians are set to elect a new parliament on Sunday, with liberal parties Parnas and Yabloko facing a challenge to clear the five percent vote threshold to enter parliament.
According to an independent poll earlier this month, 22 percent of Russian voters are undecided, allowing both opposition groups and the remaining 12 parties plenty of potential voters to convince.